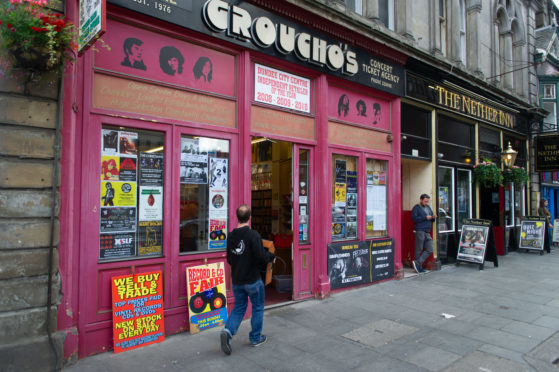 Hundreds of people have been reacting to the news that one of Scotland's most cherished record stores may close next year.
Groucho's on the Nethergate could close its doors for good after owner Alastair "Breeks" Brodie announced he will be retiring in August 2019.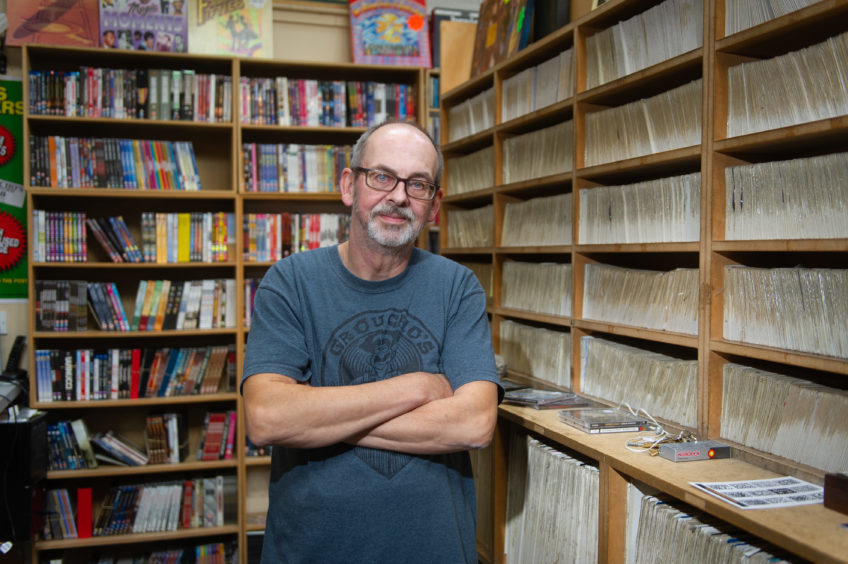 He has decided to move on after the building in which the shop sits was placed on the market. His 20-year lease expires next year.
Mr Brodie is also stepping aside from the store on health grounds but hopes to sell the business to someone who can "carry the mantle on".
Any potential new owner would have to negotiate a new lease or find an alternative home for the store.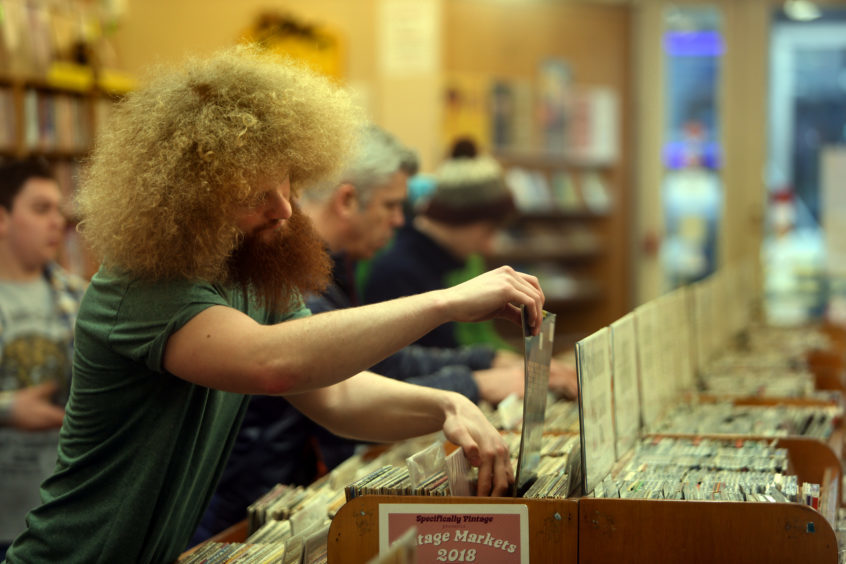 Mr Brodie said: "I have loved my time running the store. I just feel it's the right time. I still enjoy it but I just have to be aware of my health.
"The owner of the premises has been great, I don't have any problems with him. I was told earlier this year that this was happening.
"I don't have the energy to move again at my age and with my health. I would love if someone could take over the mantle and carry on.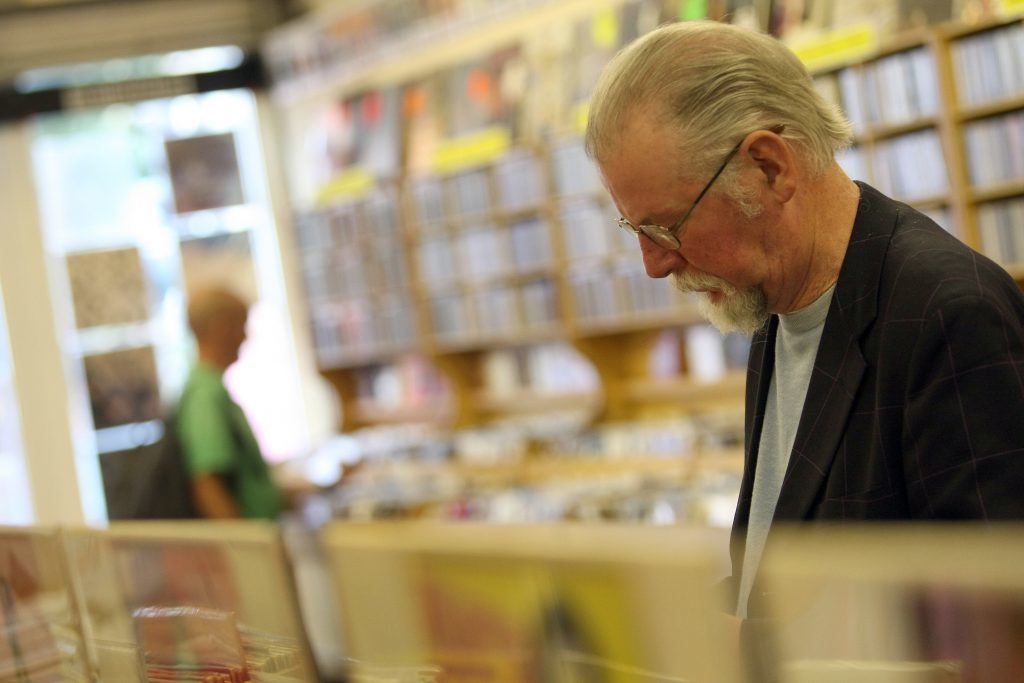 "I would want that for the people of Dundee. I'm open to anyone who would want to discuss taking it over. There's no need to panic yet though. I still have a year left."
After The Courier broke the story on Friday, hundreds of people took to social media to express their sadness – with many determined to help find a buyer to keep the shop going.
Many also shared their favourite memories of the shop, which has been a Dundee institution for more than 40 years.
Groucho's no more? Iconic Dundee music store may close within a year
Dundee Culture posted to Facebook: "Sad to hear that Groucho's may close next year as the 20-year lease comes to an end in August 2019.
"Here's hoping Groucho's find a new owner to keep the vinyl shop alive at the heart of Dundee as it is a major part to Dundee's music culture!"
Commenting on The Courier's Facebook page, Les Birse said: "Part of Dundee's history. Can't let this iconic record shop close!"
Chris Mcleod added: "What a shame. Was down from Aberdeen two weeks ago to introduce my 12-year-old daughter to the joys of secondhand vinyl. She loved it. Wants a record player of her own now.
"We need shops like these. Hope someone buys the Dundee Mecca for Vinyl."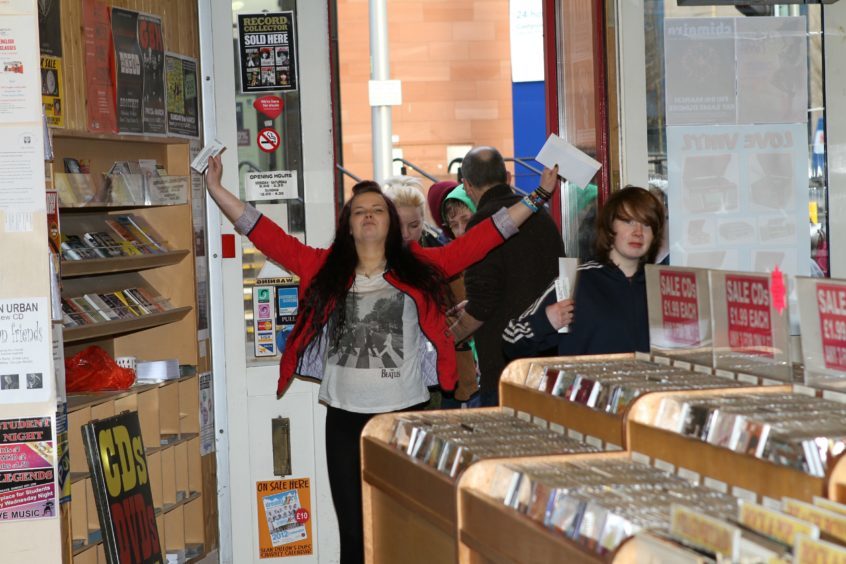 Taking to Twitter, Dundee indie band The Hazey Janes described the news as "desperately sad".
Also posting to the social media site, Andrew Wasylyk added: "Groucho's is intrinsic to Dundee's cultural past and future. Just as it celebrates its 42nd year too. Terrible news."
A 2014 Guardian article named Groucho's one of the top 10 record stores on the planet.
The article stated: "Integral to the vibrant Dundee music scene, this business has moved premises several times but its loyal customers have always followed.
"Whether you want to buy tickets for a gig, search for that rare album or just browse and catch up with fellow music lovers, it's the place to go."
Legendary guitarist Johnny Marr of the Smiths has described it as one of the top two record shops in the UK.
Below are some of the reactions to Mr Brodie's announcement on Twitter:
Desperately sad. Here's hoping they can continue in to their 43rd year. Sending love to all at Groucho's. ✊️ https://t.co/VpsmXaEt7c

— The Hazey Janes (@TheHazeyJanes) August 31, 2018
I remember Groucho's moving and when they used to do the nights in DUSA. Someone has to save Groucho's!
Groucho's no more? Iconic Dundee music store may close within a year… https://t.co/Il1bDvDsra via @thecourieruk

— Kate Sang ?? (@katesang) September 1, 2018
Will be gutted if my favourite record shop in the world, #Grouchos of #Dundee, shuts its doors for good. Genuinely wish the good gentleman Breeks all the best with his retirement, however #RSD #lastshopstanding #recordshops https://t.co/YFR6bzGNqa

— Ramsay Clark (@ramsayclark) September 1, 2018
Absolutely gutted about the potential closing of Groucho's an absolutely stellar record shop.

Groucho's no more? Iconic Dundee music store may close within a year… https://t.co/IkKAz3VpZ4 via @thecourieruk

— Hannah Vettese (@HVettese) September 1, 2018
One of the things that #Dundee should not lose.
As a kid I used to go in when #Grouchos were where Debenhams is now.
https://t.co/V3aIGSkHCI … via @thecourieruk

— A Brown (@_Casper2018) September 2, 2018
The end of an era ☹️ https://t.co/SDdY3eCvip

— DrElleMcL (@DrElleMcL) September 2, 2018
One of my fond memories of Groucho's is of two wee Dundee laddies getting excited at a copy of what they pronounced "An Archie in the UK" https://t.co/sRN3VGyEmY

— doug small (@warbeckuk) September 1, 2018
Fond Memories. Most of my Concert Tickets were bought here, plus this is where i got the Copy of the St Andrew and the Wollen Mill, As they ran off coppies on tape on request 🙂 https://t.co/ADihixvKem

— craig (@CAGarvie) September 3, 2018
Whaaaa…. it's like seeing landmark being torn down….https://t.co/tkxxArlP8f

— Mike Dailly™ (@mdf200) September 1, 2018
Groucho's is special and I'll be genuinely upset should it close forever. I've lived in a few places in the UK and no other record shop has come close- even Johnny Marr agrees!

Groucho's no more? Iconic Dundee music store may close within a year… https://t.co/gJsgAWn2L1

— Terry D (@MrTumshie) September 1, 2018
Groucho's is intrinsic to Dundee's cultural past and future. Just as it celebrates its 42nd year too. Terrible news. https://t.co/UE8fiwir9e

— Andrew Wasylyk (@A_Wasylyk) August 31, 2018
Very sad indeed and spent many a time looking for hidden gems. My 17 yr old son did this for his advanced higher. pic.twitter.com/73JLNpAUyk

— Roni Fyfe (@ronifyfe) August 31, 2018
I really hope someone will carry on with Grouchos. It's part of Dundee and would be so sad if it closes it's doors for good.

— Val Dempster (@vald2708) September 1, 2018