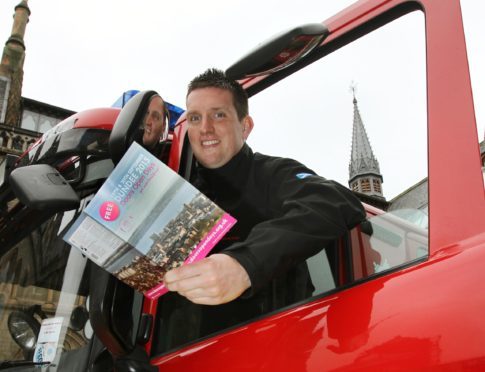 City residents will have the chance to peek behind some of the city's fascinating buildings this week as part of Doors Open Day.
Blackness Fire Station will also host an open day this weekend, allowing the public a glimpse at some of the Scottish Fire and Rescue Service's machines and equipment.
More than 40 of Dundee's iconic buildings will swing back their doors to the public on Saturday, coordinated by the Dundee Institute of Architects.
The award winning Avertical World –  a reconstructed church which now operates as an indoor rock-climbing centre – is one of the more popular buildings opening for view.
Dundee Sheriff Court will also open its doors, as well as cells, allowing the public access to parts of the building only a few, rather unwilling, people get to see.
As well as getting to see the cutting edge technology which keeps the service at the forefront of fire safety, attendees will also get the opportunity to meet the men and women officers and crew at the fire station open day.
Watch Manager Willie Stoops of Blackness Road fire station said staff were excited at the prospect of getting to speak to more members of the community.
He said: "This is one of the highlights of our calendar.
"We always have a strong turnout and the firefighters love engaging with the public in this informal and enjoyable way.
"Last year more than 100 people turned up and I hope we can attract a similar response this time round.
"Everyone is aware of the vital work carried out by firefighters but most never get the chance to get a look round our stations or speak with our crews.
"This event tries to bridge that gap.
"It's hugely important for us to work closely with our communities and this is just one way in which we try to achieve that."
A full list of buildings taking part in this year's open day can be found on the Doors Open website.