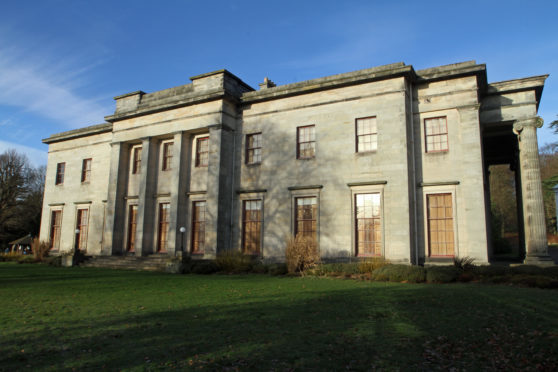 The city's historically important buildings should not be consigned to past as the city marches forward, a councillor has warned.
Plans to convert Camperdown House into offices appear to have been dropped.
The listed building, a resplendent mansion which once belonged to one of Dundee's most decorated and favoured naval heroes, was opened to the public as part of cultural celebrations at Dundee Flower and Food Festival at the weekend.
Labour councillor Richard McCready has said while attention turns to the Waterfront and the new V&A over the coming weeks, culturally significant sites from the city's past should not be left behind.
The Friends of Camperdown group announced they are set to meet the council's newly appointed head of city development Robin Presswood – who replaces the outgoing Mike Galloway – in the near future.
Chair of the group, Captain James Crawford, said the group was "delighted" at Mr Presswood's appointment and that they looked very much forward to meeting him.
West End representative Mr McCready said the council considered developing the house as a hotel, but agreed with the steering group swathes of the building should remain open to the public and should be open on a more regular basis.
Mr McCready said: "The council has looked at developing the house as a hotel and I do not have a problem with that as long as there is a publicly accessible area which tells a little of the history of the house and its place in the history of Dundee.
"The council has also looked at using the house as offices and again I think that would be fine as long as there is some public access.
"Dundee City Council has spent hundred of thousands of pounds on Camperdown House over my time on the council and still there is no public use for it.
"I was delighted to join many other people visiting the house at the Flower and Food Festival. It was good to get the chance to visit the house but it is a shame that it is open so infrequently.
"Camperdown House belongs to the people of Dundee it is time that they got to enjoy visiting it on a regular basis."
Lynne Short, convener of Dundee City Council's city development committee, said: "We constantly strive to make sure that our properties are in a good state of repair and well maintained so that they are in a marketable condition.
"We do this with Camperdown House as we do with the rest of our property portfolio. Efforts are continuing to find an appropriate tenant for Camperdown House."