Seven people were rescued and two taken to hospital after fire struck in one of Dundee' most distinctive tenement blocks.
Emergency services were called to flats above Morgan Tower Pharmacy on Nethergate just after 3pm.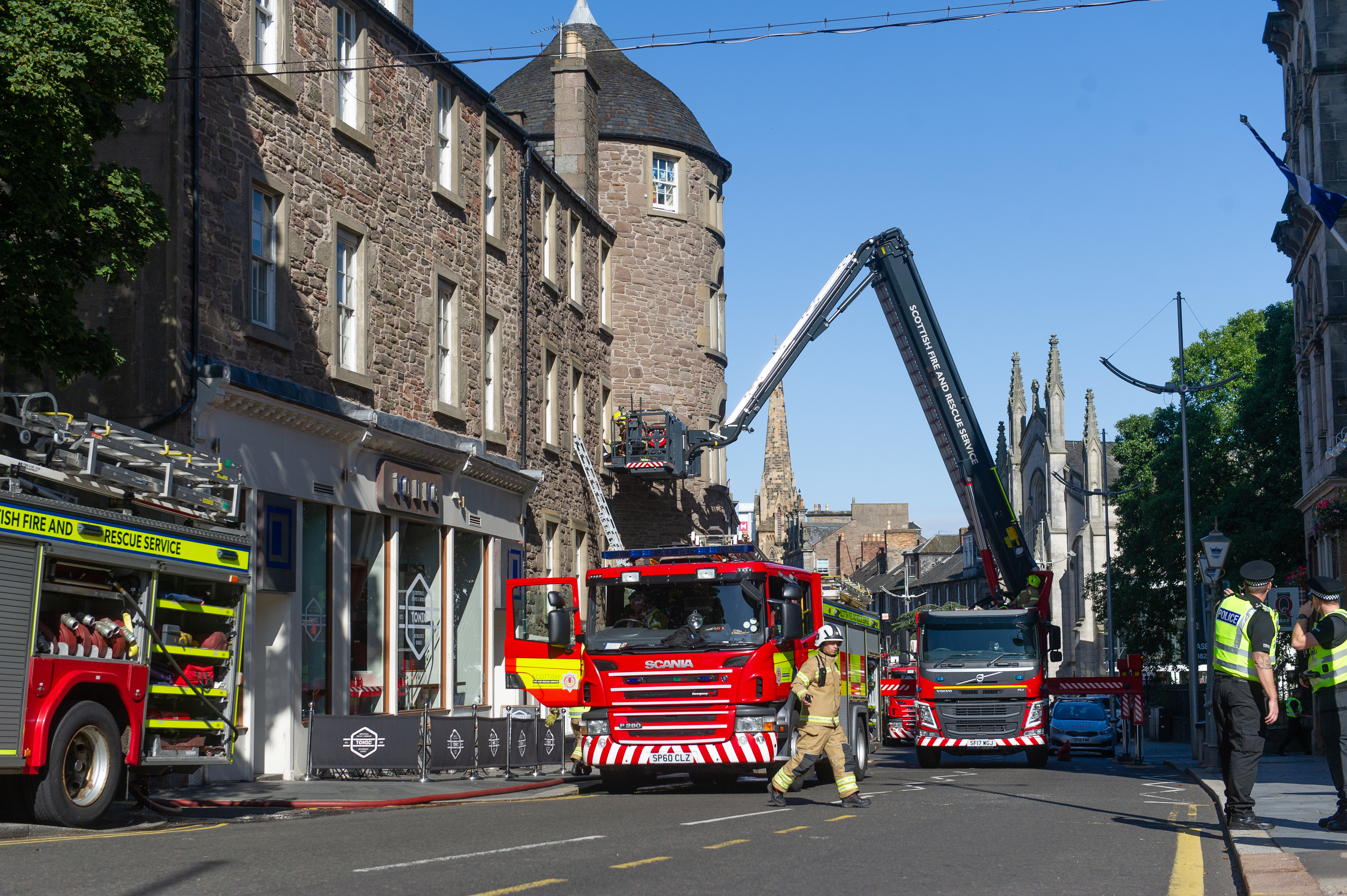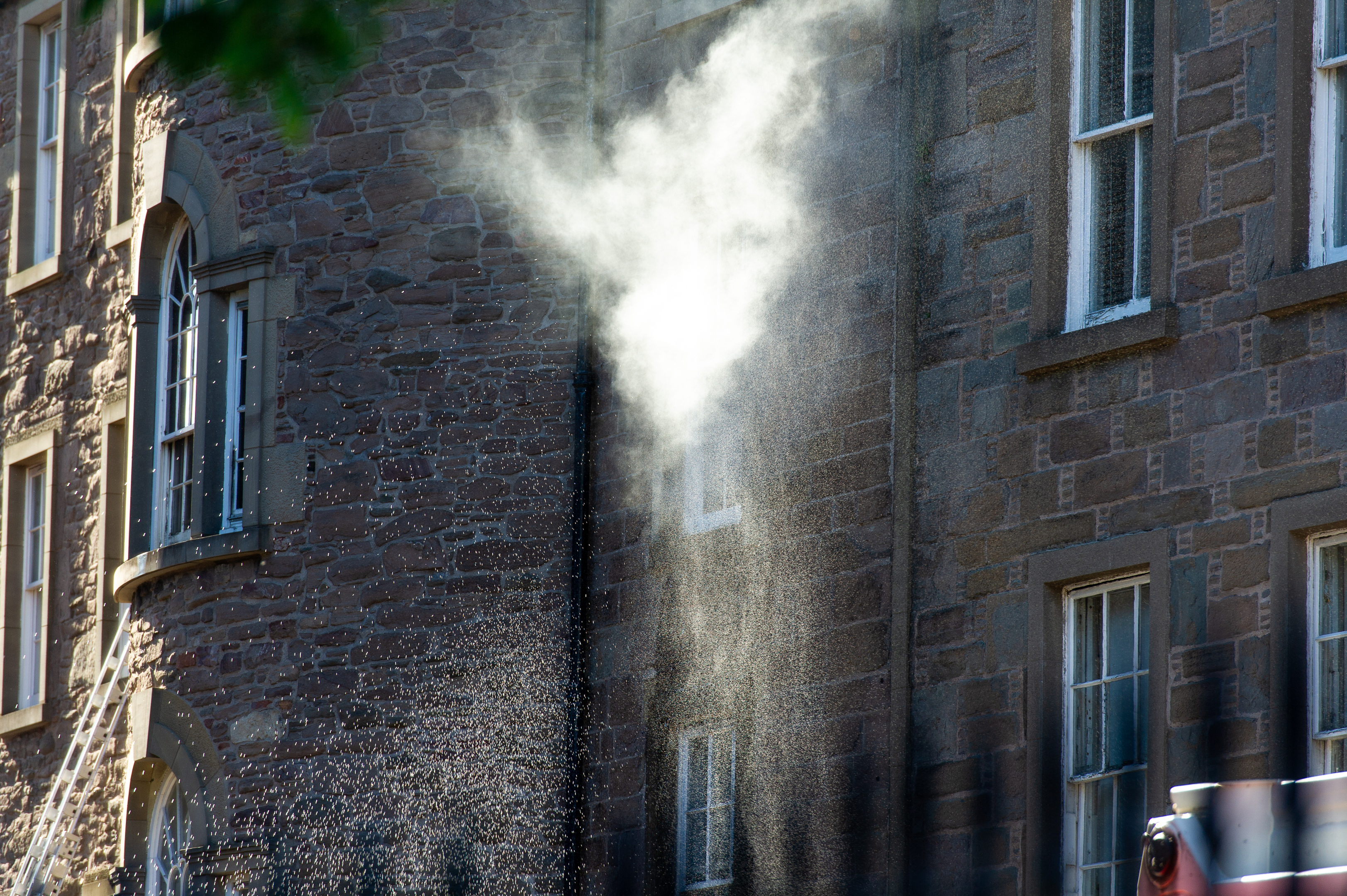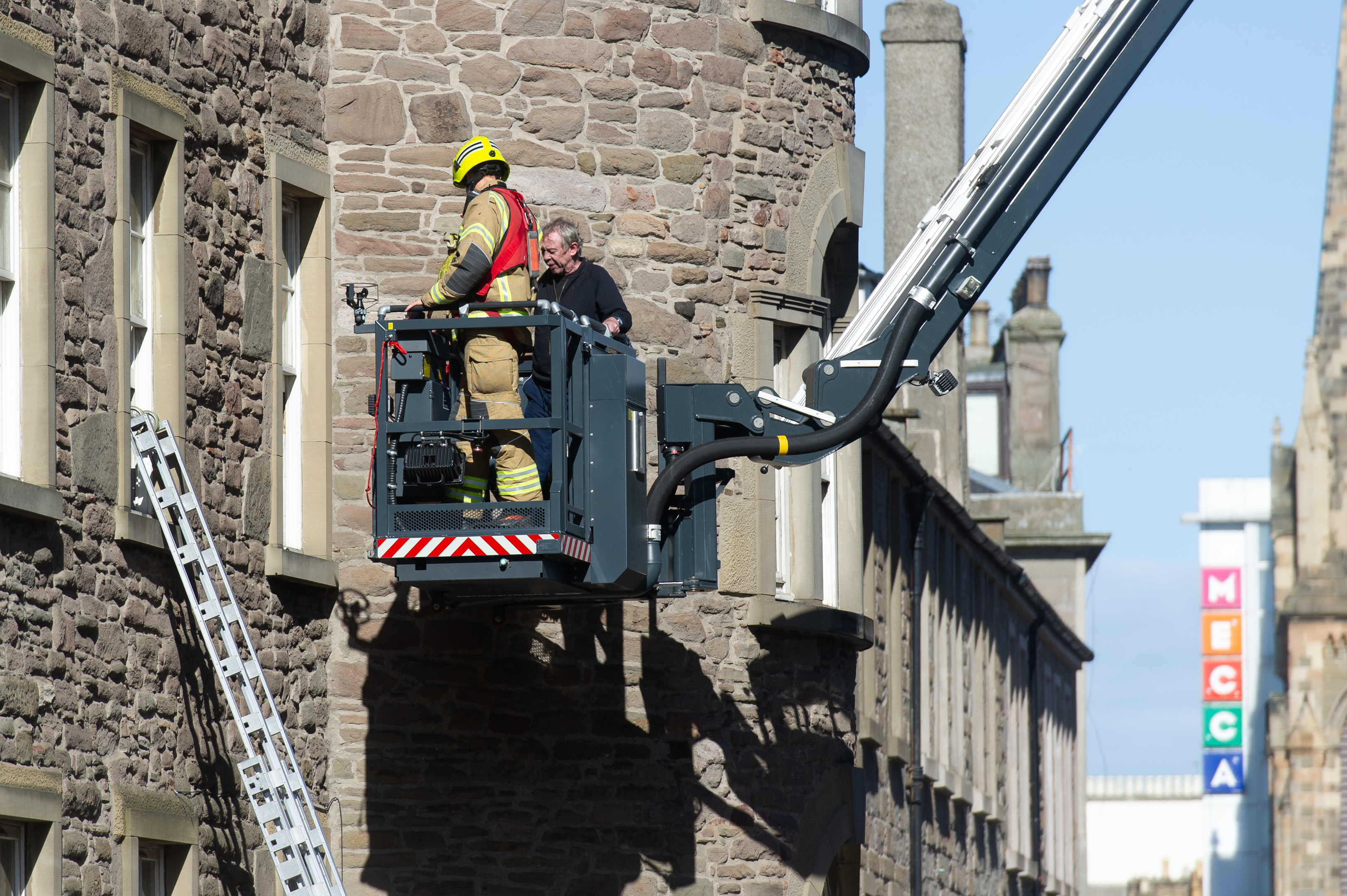 Two people were taken to Ninewells Hospital, where they were treated for smoke inhalation. Five other residents in the block, who were helped from the building by firefighters, received treatment from ambulance staff at the scene.
Fire crews, ambulances and police cordoned off the street and shops in the immediate area were emptied.
Scottish Fire and Rescue said four appliances had been sent to the scene and that "multiple rescues" had been carried out using the aerial ladder.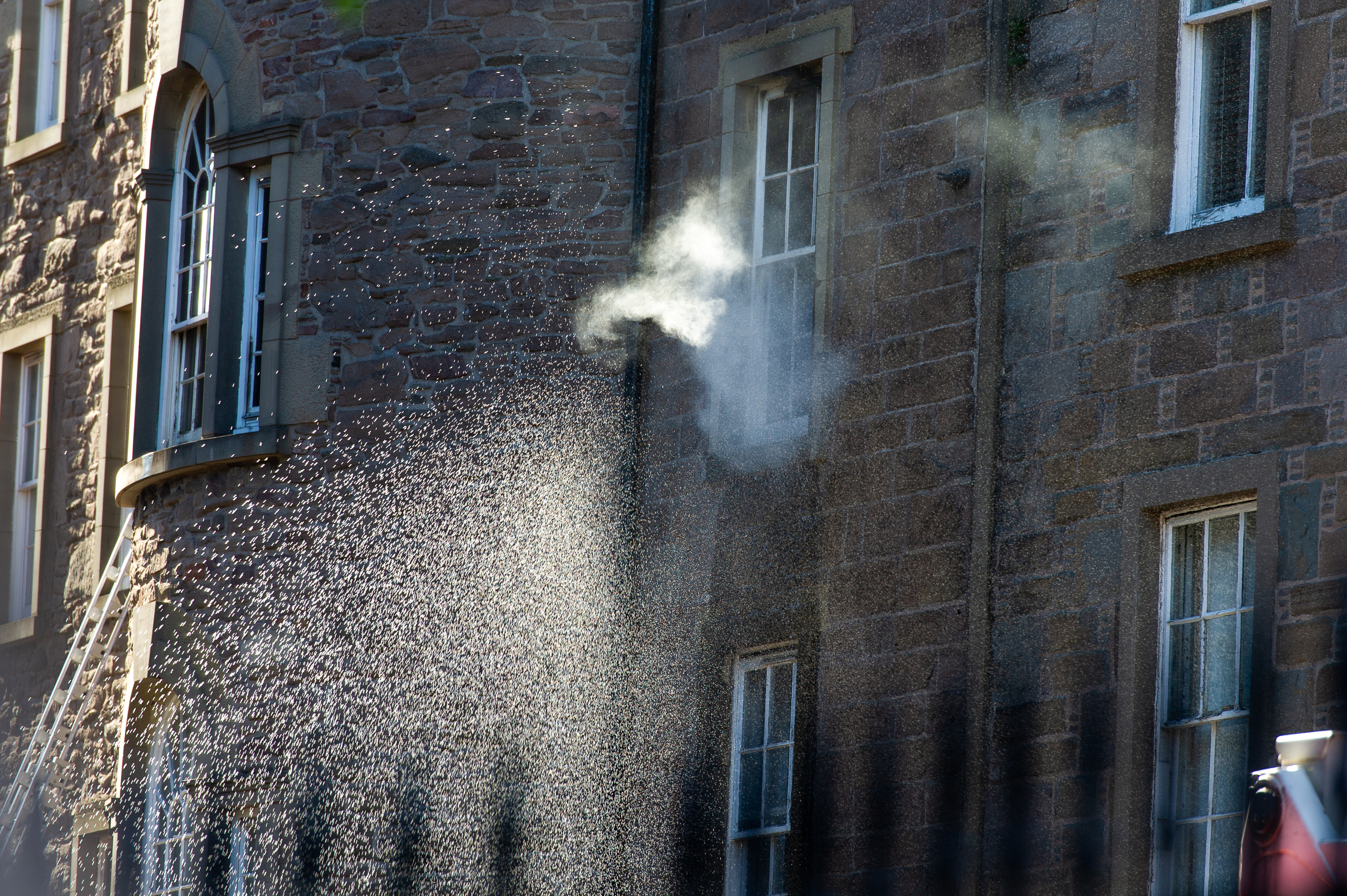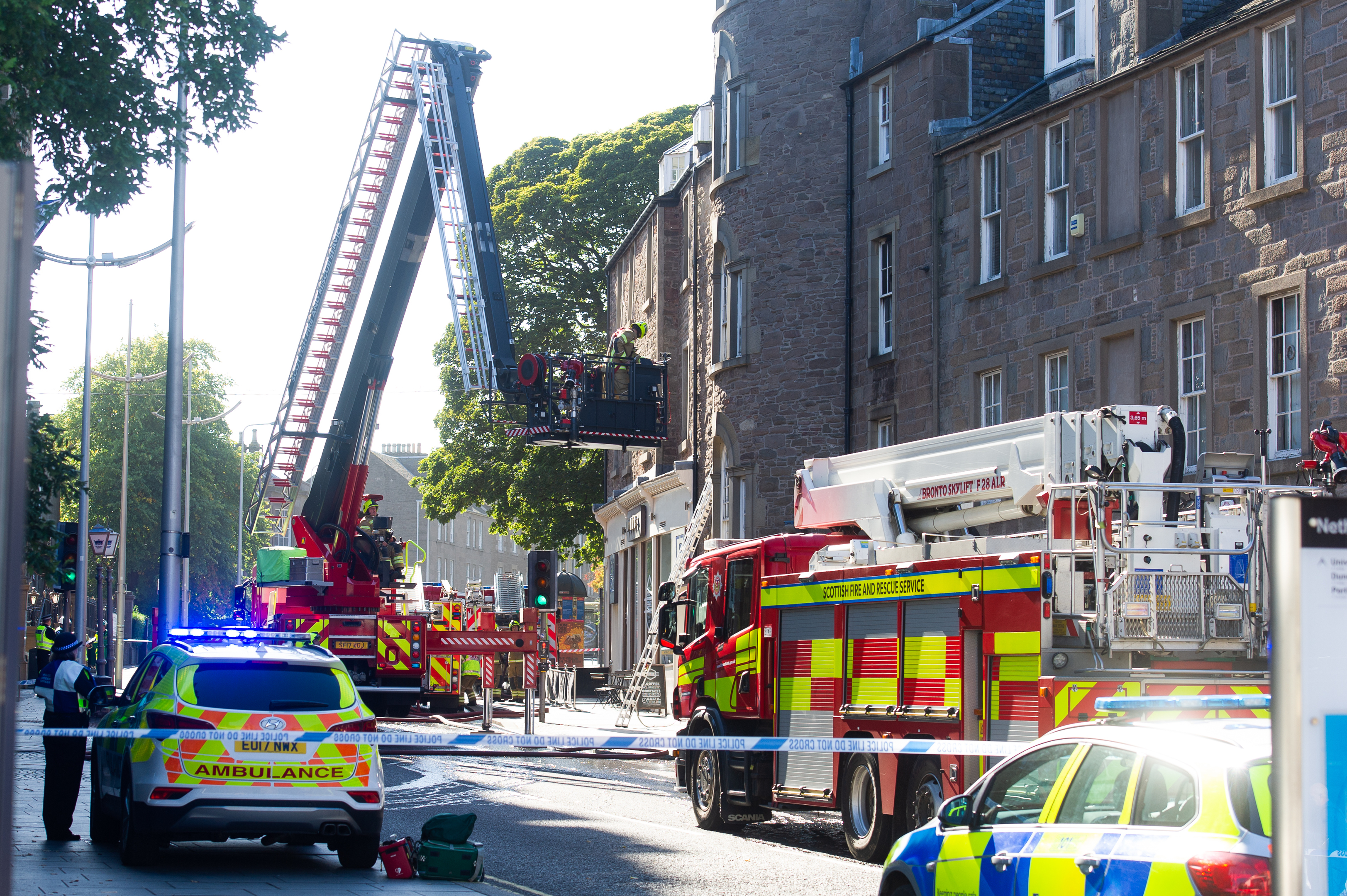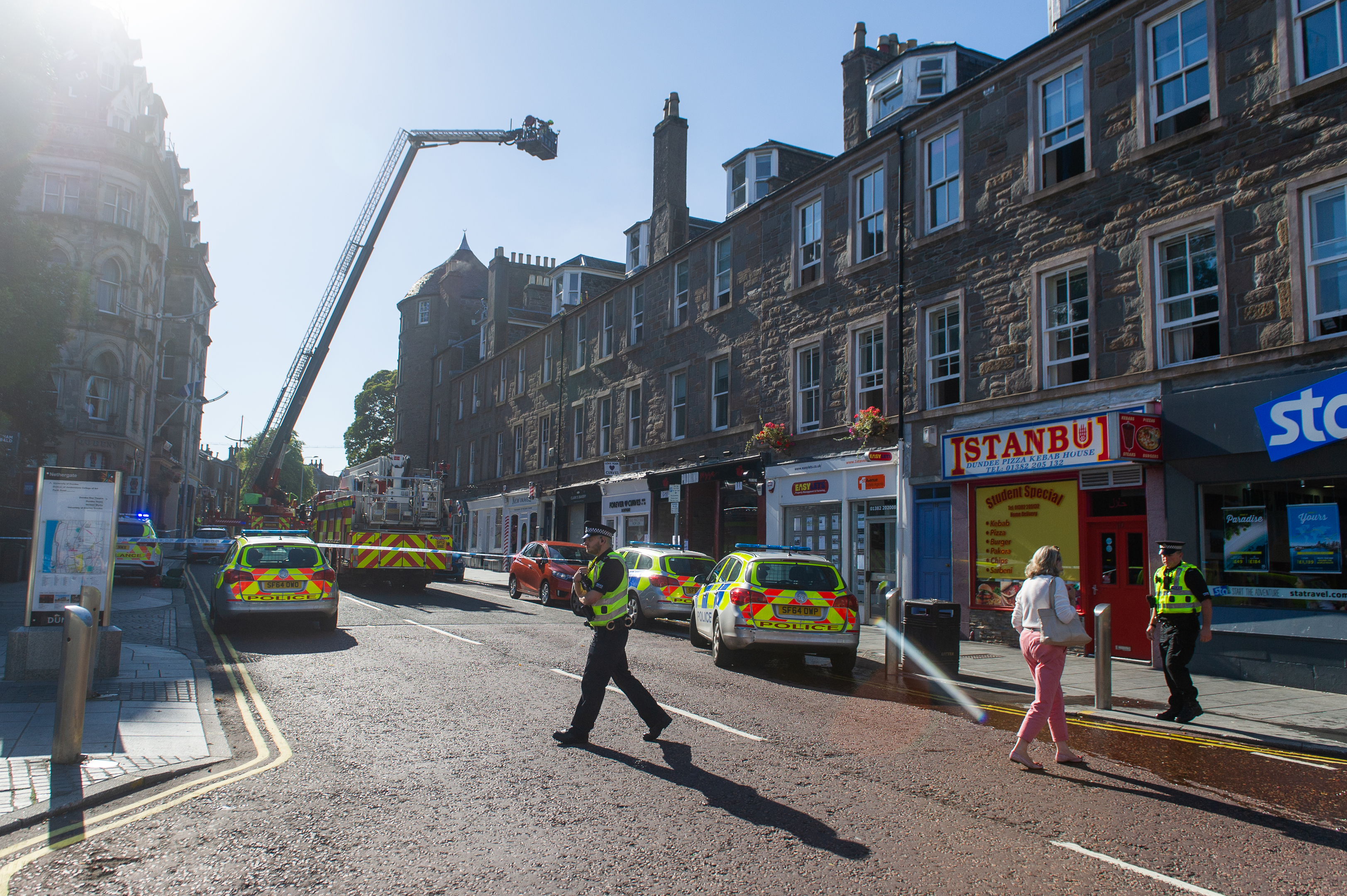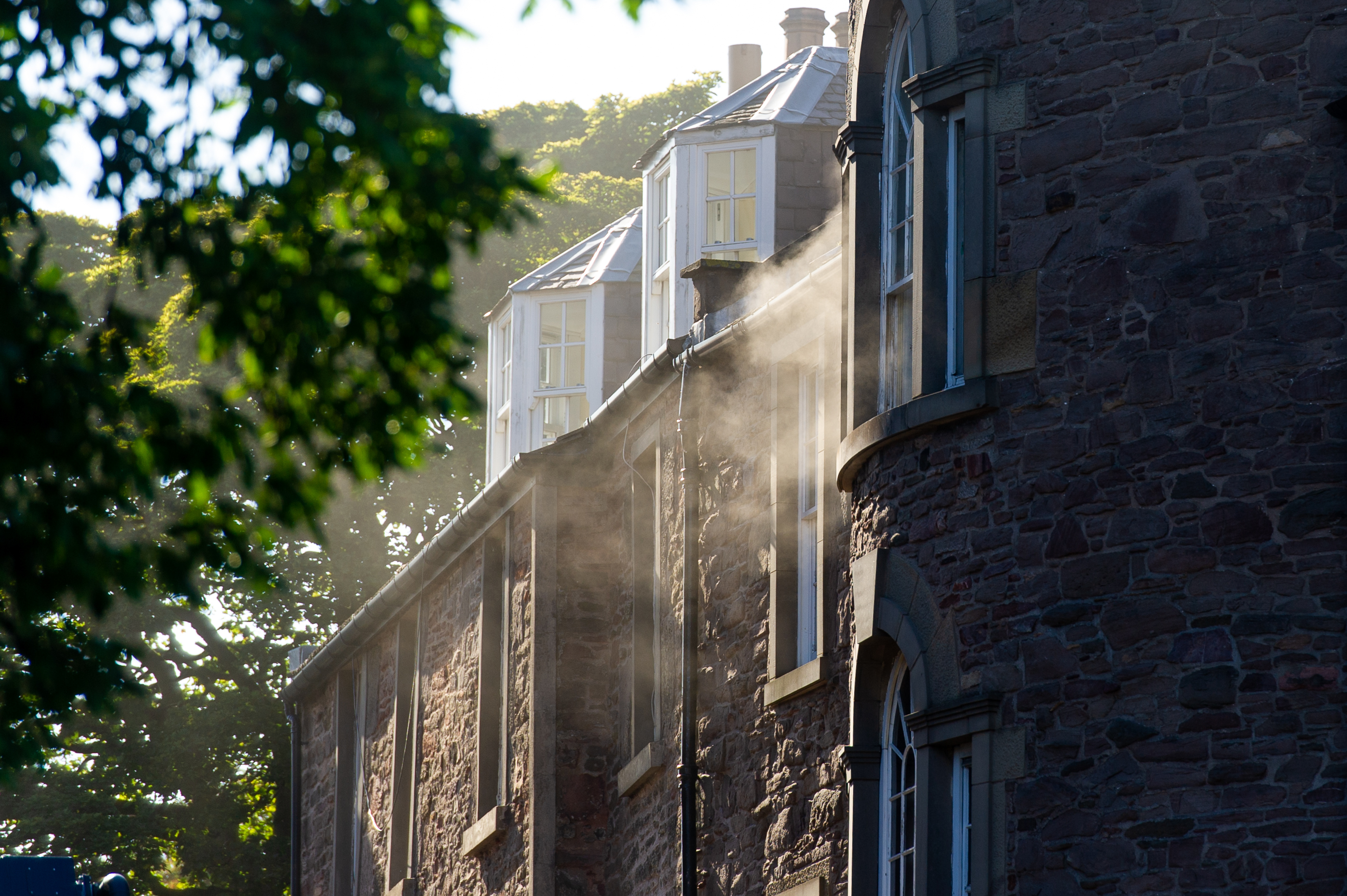 One man was lifted to the ground and was then walked to a waiting ambulance by a paramedic.
Thick smoke could be seen billowing from a turreted stairwell at the back of the building, which was eventually cordoned off by emergency services.
Crowds of onlookers, the majority of them students familiarising themselves with the area ahead of the start of the new academic session next week, gathered in the afternoon sun to watch the rescue unfold.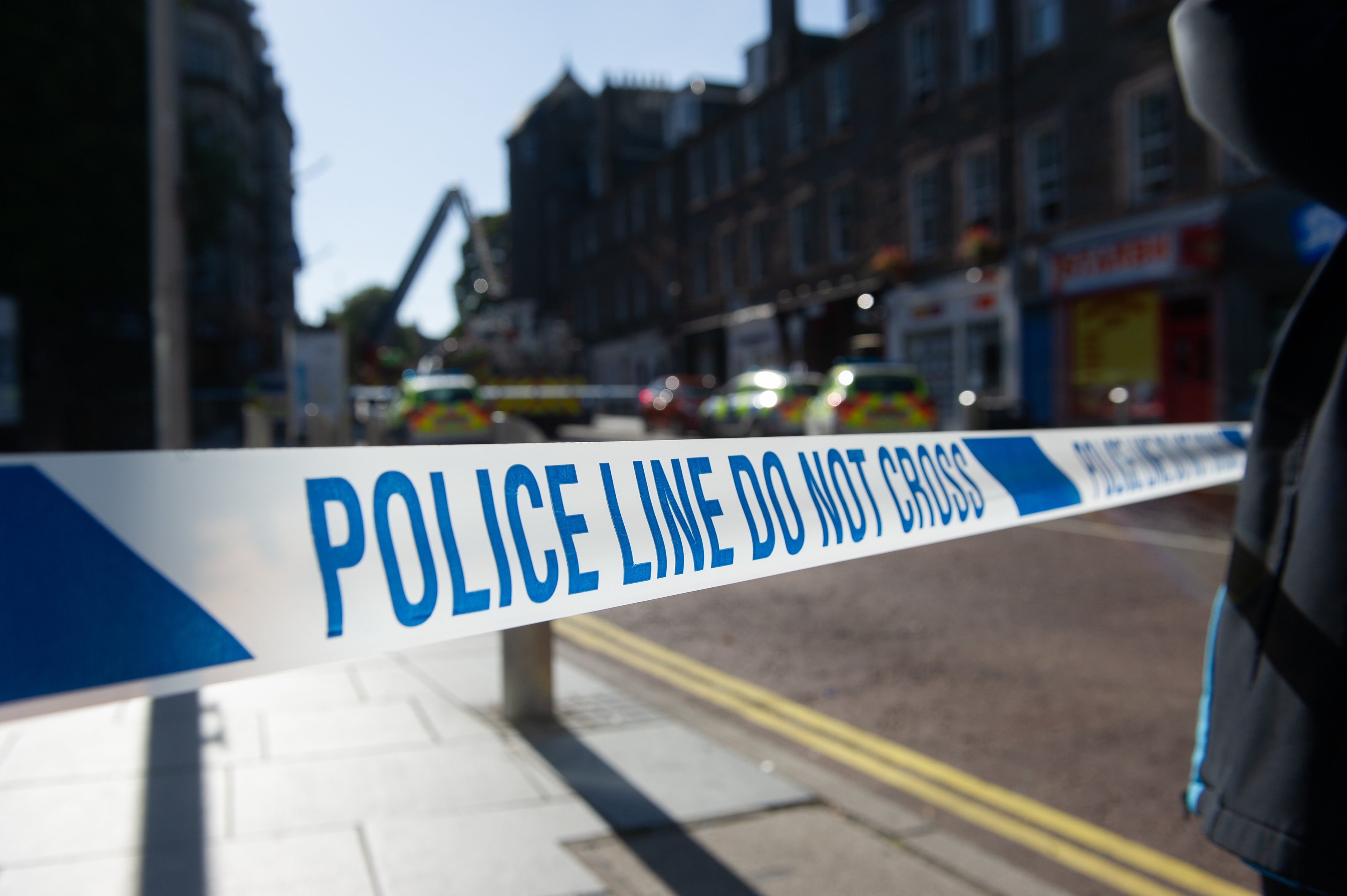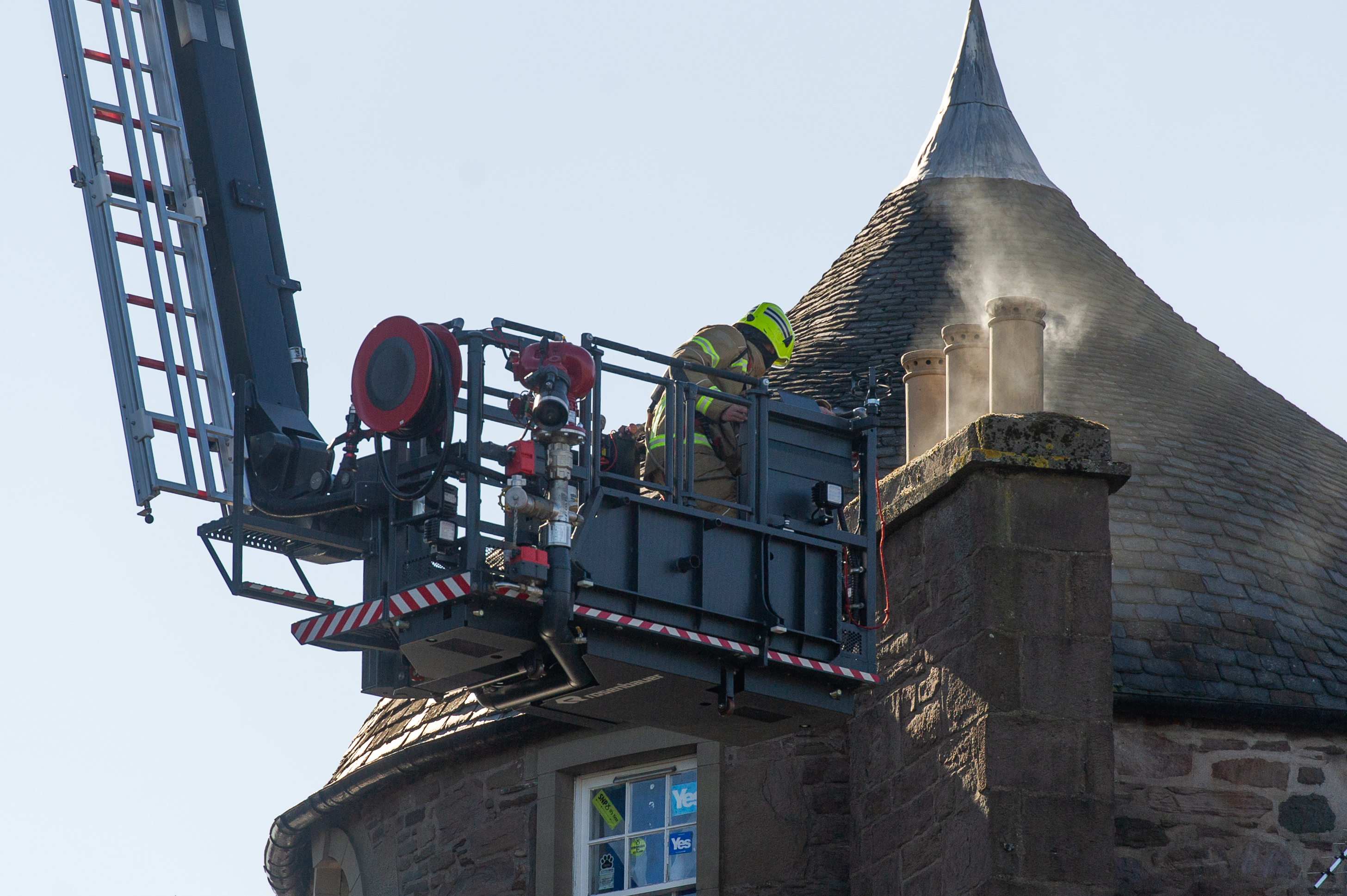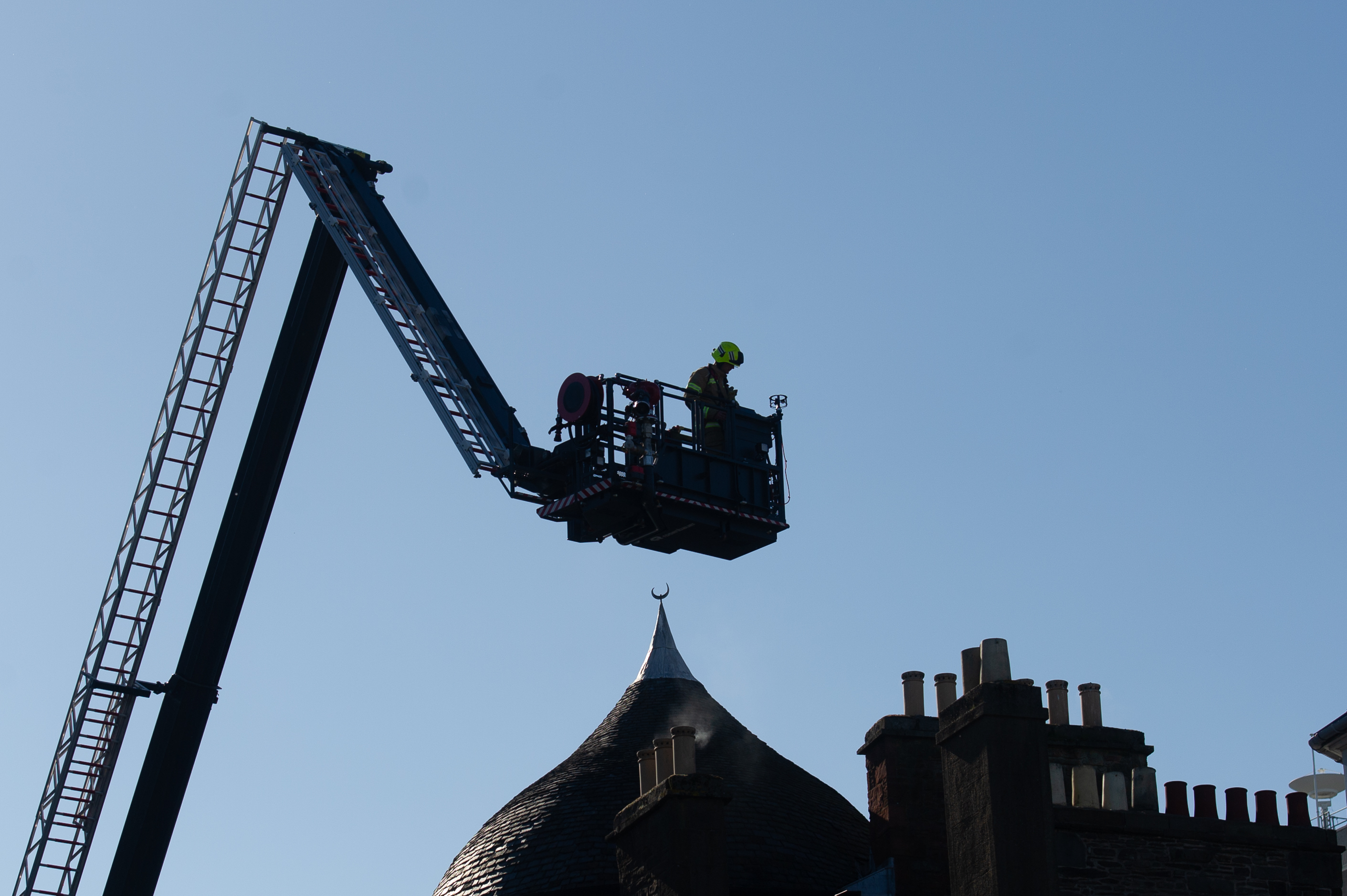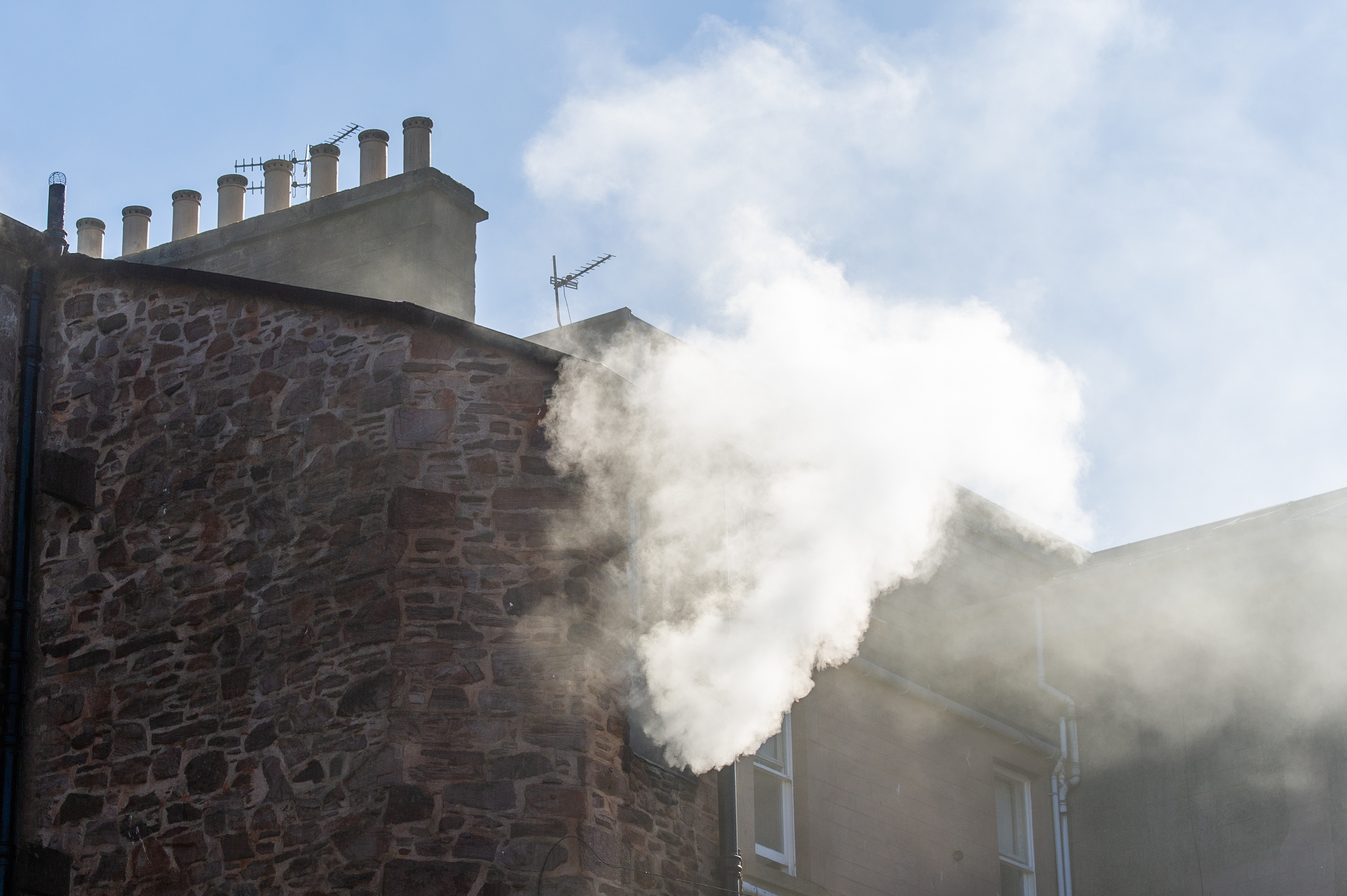 One eyewitness said: "I saw someone being carried from a window by firefighters and down a ladder. It seemed quite serious."
Business owners evacuated their premises as soon as it became apparent an emergency situation was under way.
Robert Emslie, who co-owns Patterson and Ross West End barber shop, said: "One of the girls from the sandwich shop next door alerted us.
"We were able to get customers out very quickly.
"I think the fire started in a second floor flat.
"I think some of the residents were still inside at the time."
Angie Black works at Supersnack, the shop directly beneath the affected flat.
She said: "I was just sweeping up at the end of the day when I opened the door and noticed a lot of smoke.
"Less than 10 minutes later the street was closed off and the firefighters were fighting the flames."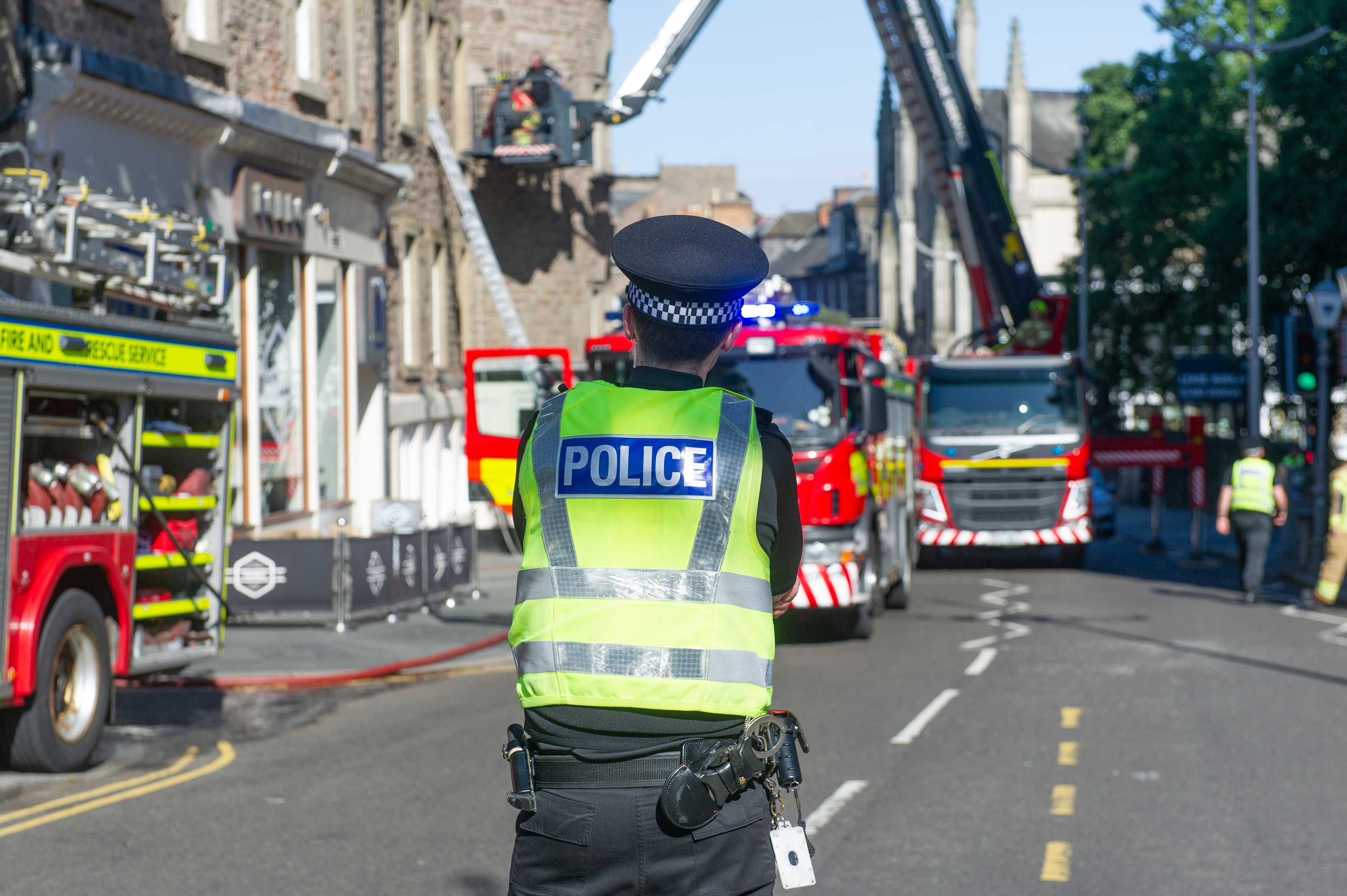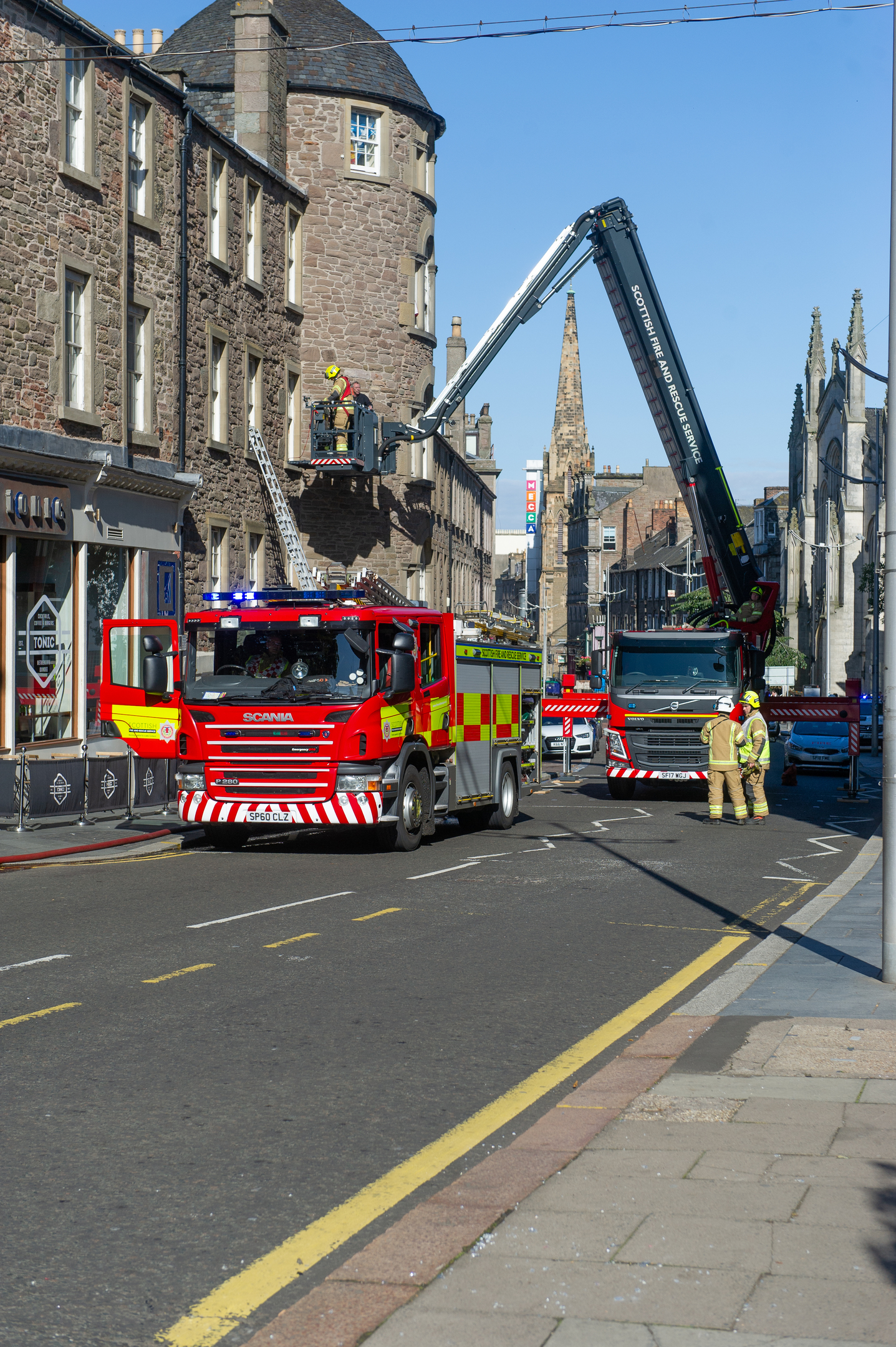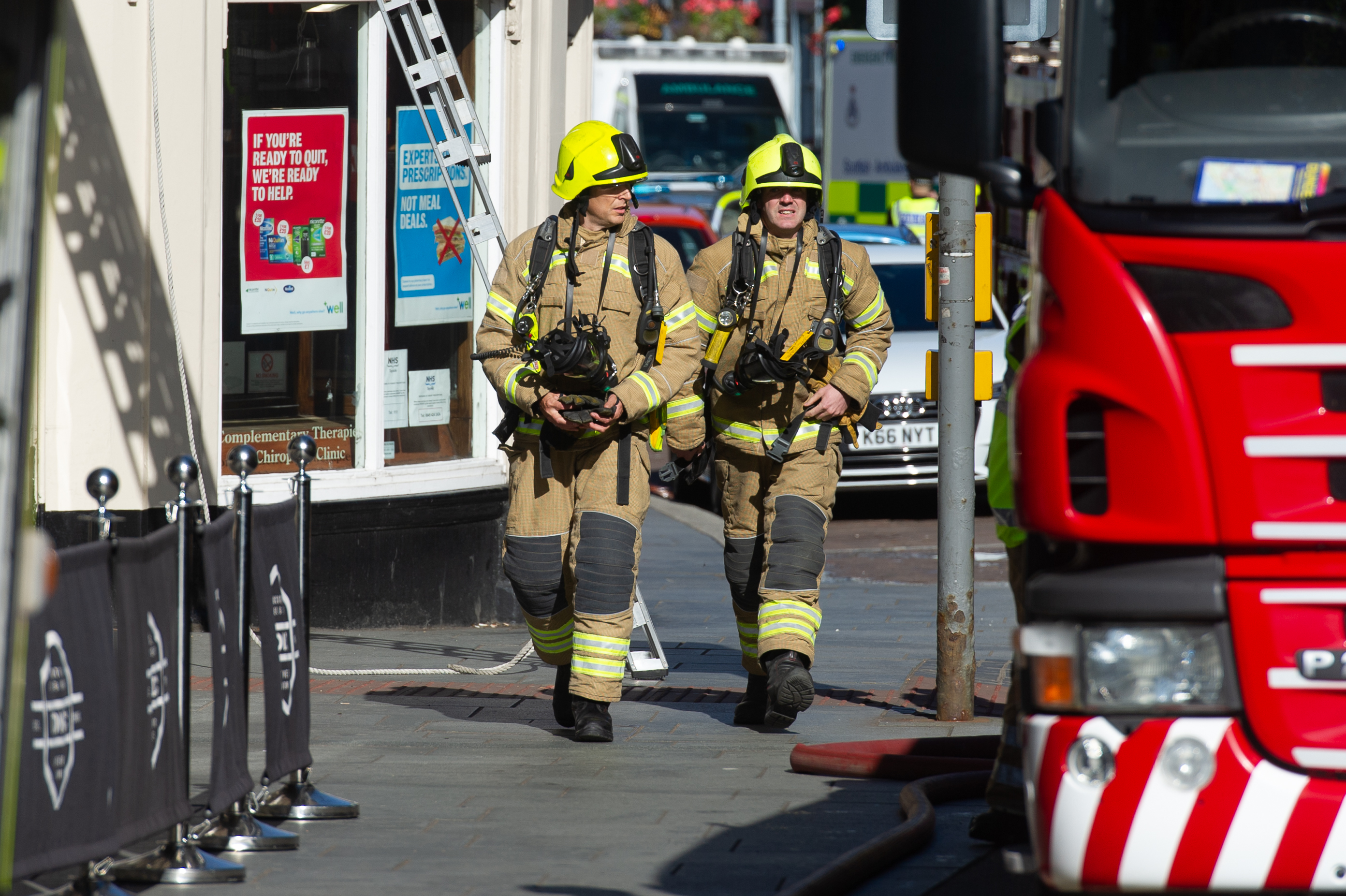 A spokesperson for Scottish Fire and Rescue said: "Officers remained in attendance for some time, but the stop message was received shortly after 5.30pm.
"All of the flats in the block were searched by officers and all casualties were taken from the scene for treatment at Ninewells.
"Good progress was being made (in the hours following the fire) in dampening down the building.
"Four pumps and an aerial appliance were sent to the scene shortly after 3pm."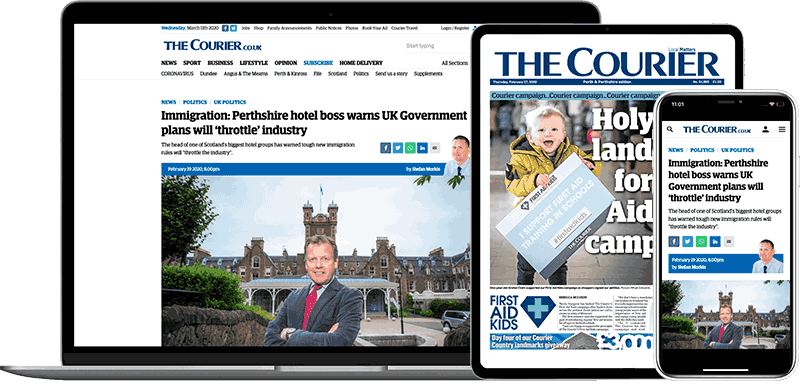 Help support quality local journalism … become a digital subscriber to The Courier
For as little as £5.99 a month you can access all of our content, including Premium articles.
Subscribe