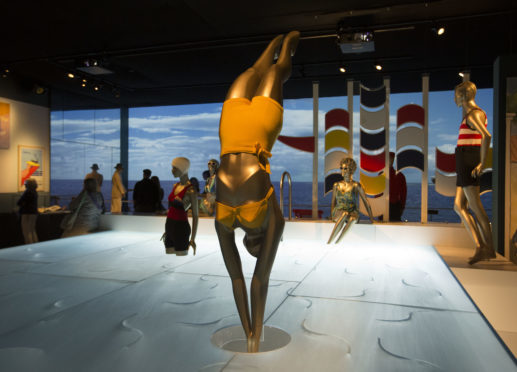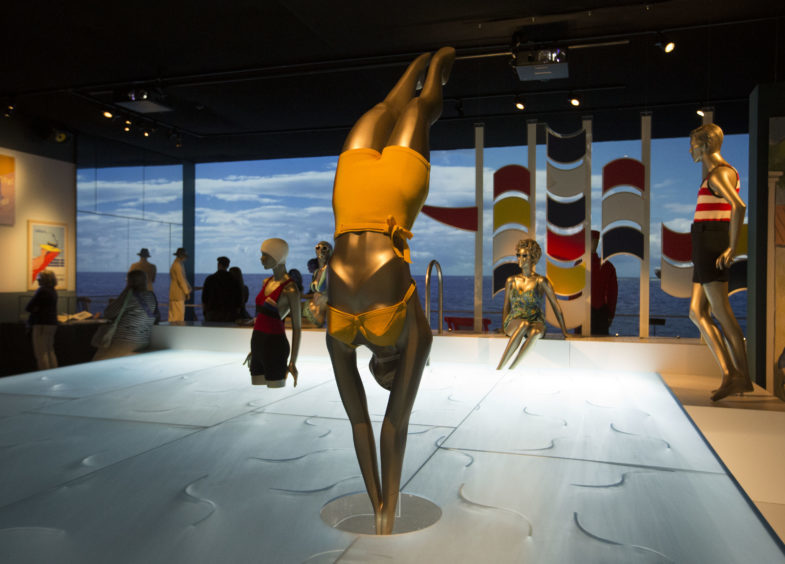 In the run-up to the opening of V&A Dundee on September 15, The Courier will be carrying a series of articles from people closely involved with the project. Today: Barry Ferguson, director of philanthropy and partnerships at V&A Dundee.
V&A Dundee is both a powerful symbol of Dundee's new confidence and a prestigious museum which is already helping to attract further inward investment.
We are excited to be part of that story and part of the rising business confidence in the city – something which will create all kinds of jobs and support a long-term improvement in Dundee's prospects.
The ambition quickly developed to create a new design museum that would play a part in Dundee's remarkable regeneration and help change the understanding of design in this country.
We are now just over halfway in the 30-year £1 billion Dundee waterfront project, which launched in 2001, for the transformation of Scotland's fourth-largest city.
V&A Dundee itself represents an investment of £80 million, with the majority of museum staff being local. As a major addition to the UK's vibrant portfolio of museums, the project will attract hundreds of thousands of visitors as well as put Dundee on the map around the world. It is estimated to welcome up to 350,000 visitors each year and 500,000 in the first 12 months of opening.
The project received funding to support the construction of the museum, public engagement and displays telling the story of Scotland's design heritage. This is from a range of sources, including the Scottish Government, Heritage Lottery Fund, Dundee City Council, the UK Government and Creative Scotland as well as private donors.
Importantly, this money is all about the people of Dundee – the support we've received has built the museum, taken us out into schools and community centres in every ward in the city and will fund our free activities for families.
We are immensely proud of what has been achieved to date to get to where we are today. However, this is just the beginning.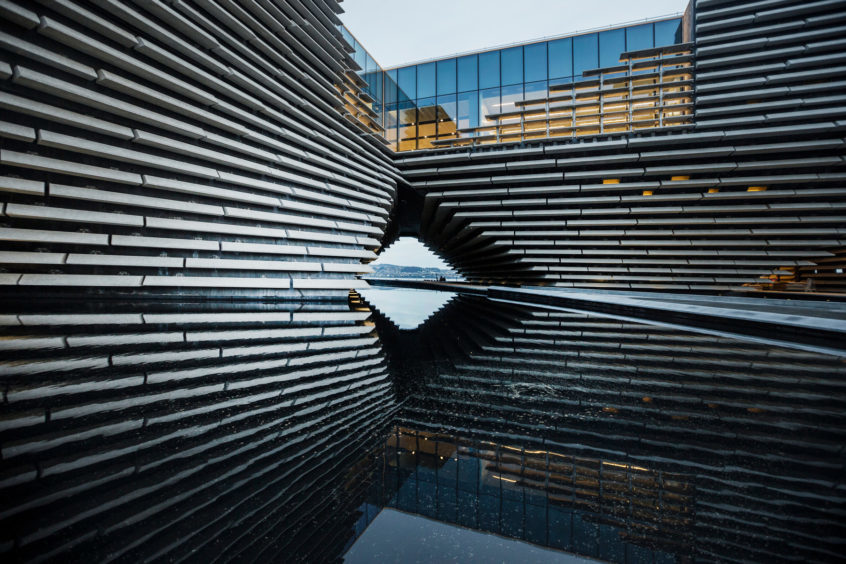 After opening, we will continue to fundraise to maximise the impact of the museum and its benefits to people of all ages – both in the museum and in the community.
Our business model seeks to generate a third of our operating costs from revenue and income from the museum, a third through fundraising and sponsorship and the remaining third through the public sector. This is an ambitious model, but we believe V&A Dundee can be part of the regeneration solution and offer much to both the community and sponsors.
Whether an individual, business, trust or foundation, sponsoring or donating to V&A Dundee helps support the museum and the wider aims we are trying to achieve.
This support will allow V&A Dundee to bring world-class exhibitions to the museum as well as fund programmes that will help the hardest to reach in our city to benefit from the museum, fostering a sense of community around the museum itself.
As visitors, buying your ticket to exhibitions, a coffee from the café or a souvenir from the shop during your visit all helps contribute to the museum. From V&A Dundee membership, to our patron scheme, to one-off donations big or small, the support we receive is hugely valued.
Corporate sponsorships are very important to V&A Dundee. For our opening exhibition, Ocean Liners: Speed And Style, our corporate sponsors are Baillie Gifford and the People's Postcode Lottery. We look forward to welcoming other sponsors on board for future shows.
We are an organisation that needs to continue raising funds year on year in order to be at the forefront of the global design and culture scene and continue to provide a service to communities around the city.
V&A Dundee doesn't truly become a museum until people are in it, taking part, being inspired and getting involved. I hope those who have supported the V&A over the years will be equally excited to explore and be part of what we are developing in Dundee.
The opening of V&A Dundee is just the next step in the city's long-term development and we look forward to being a part of that exciting future.
V&A Dundee: Watching dream become a reality has been city development chief's career highlight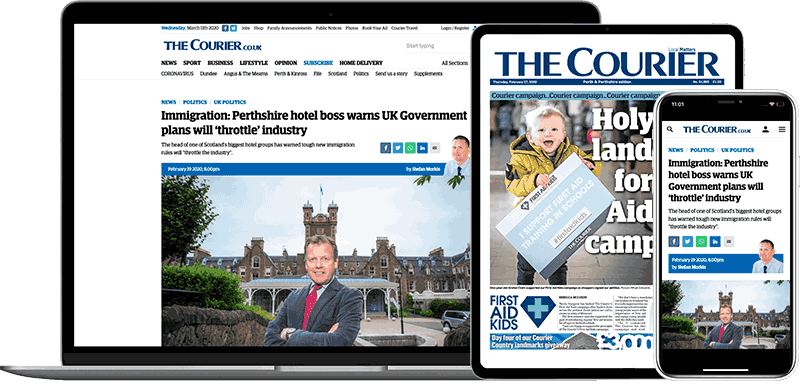 Help support quality local journalism … become a digital subscriber to The Courier
For as little as £5.99 a month you can access all of our content, including Premium articles.
Subscribe