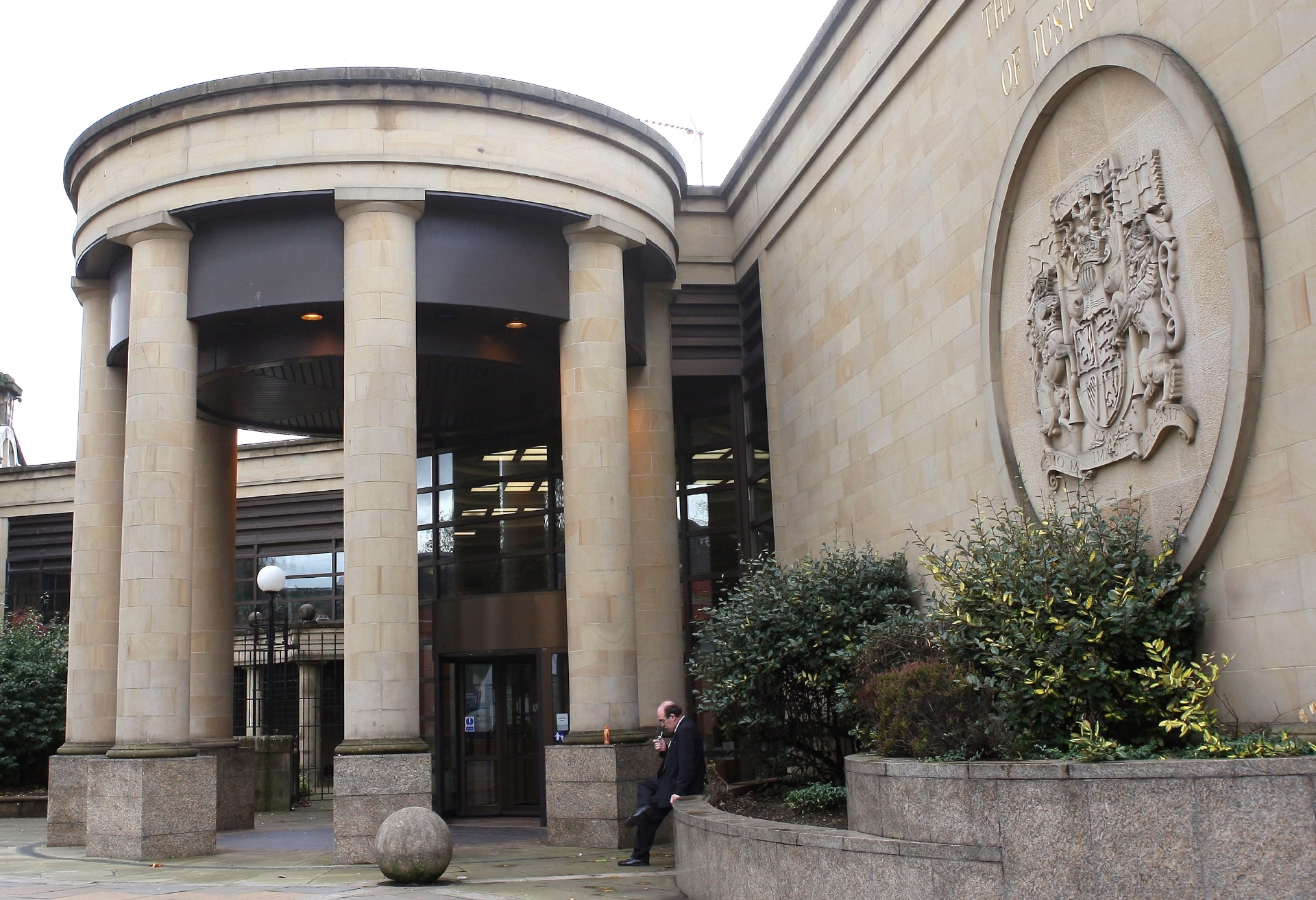 The trial of a man accused of cutting off a disabled woman's hand on Valentine's Day has been delayed for a second time after a court came close to descending into chaos.
Stephen Brisbane, 33, is alleged to have carried out the grisly attack on Sandra McGowan after wandering into her Dundee sheltered home uninvited on February 14.
He appeared from custody at Glasgow High Court before Lord Burns on Thursday, insisting yet again that he intended to represent himself — despite being told previously he would need a solicitor and having had a lawyer offered to him.
It also transpired that no further psychiatric reports had been carried out after two previous "conflicting" reports were submitted to the Crown, meaning the court was unable to reach an agreement on Brisbane's psychiatric state.
When told the case would be continued again, until October 23, Brisbane became agitated and had to be calmed down after repeatedly demanding "when will this be dealt with?" of Lord Burns.
Lord Burns told the accused: "I'm concerned about your present condition and about how your case will be advanced – and it will be advanced.
"I will appoint a solicitor on your behalf. That is the only thing I can do now and I'm not prepared to take any further action at the moment.
"The solicitor will see you and it will be decided how to proceed."
A previous report, completed by an expert at Murray Royal Hospital in Perth, suggested Brisbane would be fit to stand trial and that a history of mental health issues should pose no barrier.
However, a second report, by a doctor at Carstairs state hospital, suggested this may not be the case and that Brisbane may have been suffering from mental illness at the time of the alleged incident.
The charge states that after entering Ms McGowan's home,  Brisbane demanded drugs and money from her, searched her handbag and purse, stole an electronic door fob, remote controls and a mobile phone holder.
He is further accused of assaulting her, causing her to fall from her wheelchair, seizing hold of her wrist and severing her hand with a knife, causing her to lose consciousness.
Prosecutors claim Brisbane then took the hand away, robbed Miss McGowan of a ring and failed to seek medical assistance for her.
The charge says Brisbane's attack was to the woman's severe injury, permanent disfigurement and impairment and to the danger of her life.
He is also accused of threatening his sister with violence at an address in Dundee, demanding her mobile phone and stealing a phone.