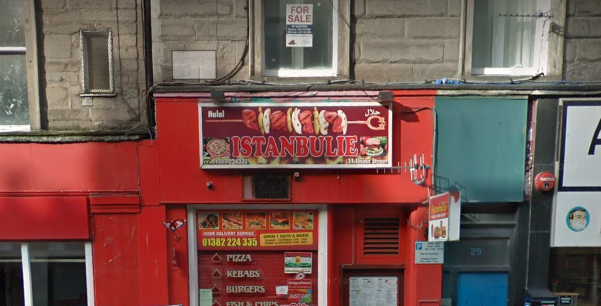 A kebab shop owner has admitted scamming Dundee City Council of more than £17,000 by pretending to be a part-time employee of the business in order to claim benefits.
Rashid Ramadan Ismail, who runs the Istanbulie takeaway on Union Street, carried out the fraud over a period of around four years.
He appeared at Dundee Sheriff Court on Friday, where he pled guilty to giving false information on housing benefits and council tax reduction forms, stating that he was an employee of the restaurant working just 22 hours a week.
In fact, Ismail, of Artillery Lane in Dundee, was the business owner and licence holder of the premises.
His income was more than he stated on the application forms, meaning he obtained benefits that he was not entitled to, totalling £17,687.04.
The business owner kept the deception going from April 21, 2014 until February 4, 2018.
He appeared in court accompanied by an interpreter who spoke the wrong dialect and a different professional who can speak Badini, a Kurdish language, will need to be found.
The court will also need to obtain criminal justice and social work reports, as well as a narrative of facts, before sentencing can be carried out.
The case was adjourned until October 10.
Istanbulie, located oppsosite the new V&A museum, sells burgers, kebabs, pizza and fish and chips.
The late-night takeaway has four-star reviews on Just Eat and Trip Advisor.