A bustling brick metropolis has gone on display in one of Dundee's most popular tourist venues.
Brick City in Verdant Works features some of the wonders of the world, as well as some local Lego landmarks.
Tannadice and Dens park stadiums have been painstakingly recreated as part of the exhibition, sitting alongside landmarks like the Colosseum, the Arc de Triomphe and St Pancras Station.
As well as the city's football pitches – their real life counterparts being the closest professional rival stadiums to each other in Europe – Lego master builder Warren Elsmore and his team have re-envisaged Verdant Works itself.
A scaled-down version of the once mighty jute works takes centre stage in the centre's award winning High Mill.
As well as getting to marvel at the intricate miniature brick designs on display, the young and young at heart will have the chance to construct their own mini works of art at the play area.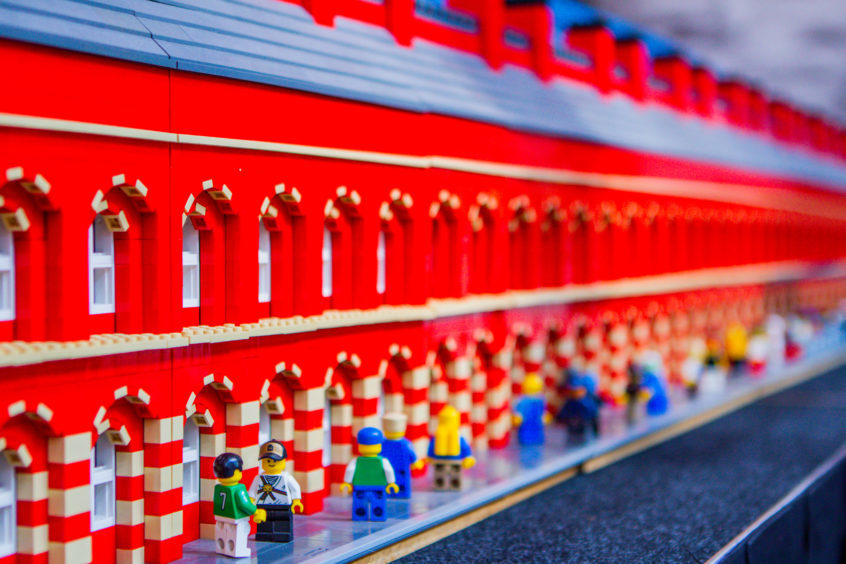 Gill Poulter, heritage director for Dundee Heritage Trust, said: "This exhibition suits Dundee perfectly as the city is a UNESCO City of Design, and also fits with Verdant Works, which has won numerous awards for its own building.
"I know this will draw in the crowds during an exciting few months for Dundee."
The exhibition will run from Saturday to Sunday November 11.
---
>> Keep up to date with the latest news with The Courier newsletter
---