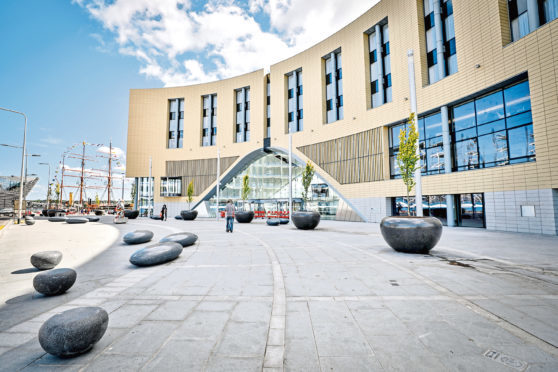 In the run-up to the opening of V&A Dundee on September 15, The Courier will be carrying a series of articles from people closely involved with the project. Today: John Alexander, leader of Dundee City Council.
The architect behind V&A Dundee, Kengo Kuma, talks of his building being a living room for the city. That got me thinking about how a living room can serve lots of different purposes.
On the one hand it's a familiar environment, a place to relax in and spend time with family and friends. But it's also where we welcome guests – and there will be plenty of them coming to Dundee, with hundreds of thousands of people from near and far expected to visit the museum every year.
Of course, just as the living room is only one aspect of a home, so too is V&A Dundee an (admittedly beautiful and exciting) part of a bigger plan for the city and the Tay Cities area.
A total of £1 billion is being invested in the waterfront, transforming the area and ensuring we can turn the buzz around the city into valuable jobs and lasting prosperity.
We can see that happening already. Major hotels chains such as Malmaison, Sleeperz, Hotel Indigo and Marriott have put millions of pounds behind their confidence in Dundee's tourism future and with it provided opportunities for Dundonians.
V&A Dundee: Watching dream become a reality has been city development chief's career highlight
New bars and restaurants are springing up all the time, as well as other enterprises set to support this burgeoning sector, which is already worth £172m per year to the city.
Recent weeks have also seen the opening of the new railway station, which I'm sure everyone will agree is a vast improvement on its predecessor.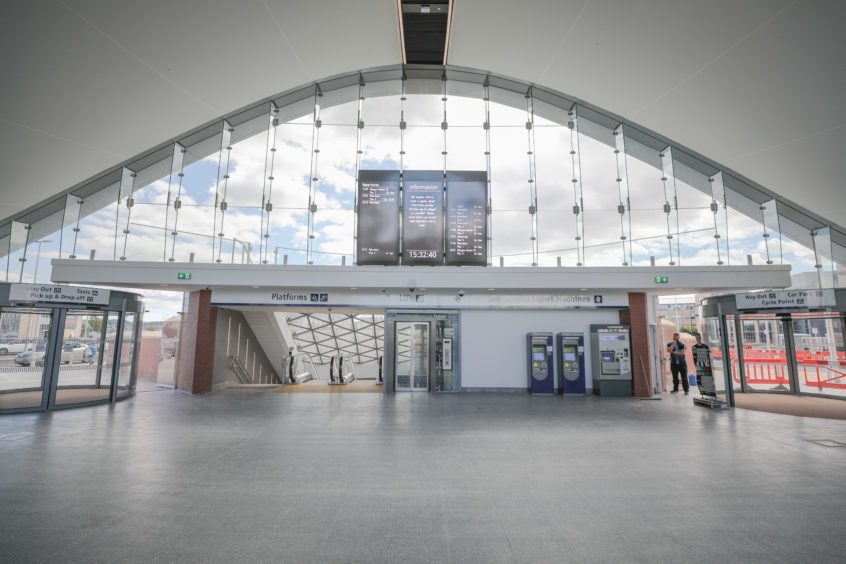 Each of these projects means the creation of Living Wage jobs, whether in the construction phase or the ongoing delivery of services.
And we know that there is lots more investment to come, with live developer interest in a number of sites around the waterfront.
We are striving to provide new economic opportunities and make Dundee a better place for everyone.
V&A Dundee: How the museum team are connecting with the city
V&A Dundee is a perfect illustration of Dundee forging a new and exciting path, and the city as a whole looks to match this transformation for every resident, worker and visitor.
I know, from speaking to fellow Dundonians, that people are really proud to say they are from the city.
It will be fantastic to hear that enthusiasm being shared with the tourists who come here. There's no-one better placed to sell the city – and change the perceptions that linger about Dundee – than its own citizens.
Of course we Dundonians are also realists, and nobody is shying away from the issues that persist in areas such as school attainment and drug misuse.
A common thread through these is poverty, and it's my firm belief that what is unfolding now can drive a change in people's fortunes throughout the city, far beyond the few hundred square metres of the waterfront.
Tourism is also key to the proposals for the Tay Cities Deal, a package of projects worth up to £1bn that pledges no-one is left behind in the development of our regional economy.
All of this adds up to a future full of promise. The city is on an upward curve and we are all focused on continuing that journey in the coming years.
V&A Dundee: Whether a local or a visitor from anywhere in the world, we can't wait to welcome you
But for now, let's enjoy the moment. Let's get involved in the V&A Dundee opening festivities and play a part in a truly historic occasion.
I know that I will be spending a lot of time in our city's amazing new living room. And the message is clear – whether far-flung tourist or born and bred Dundonian, come in and make yourself at home.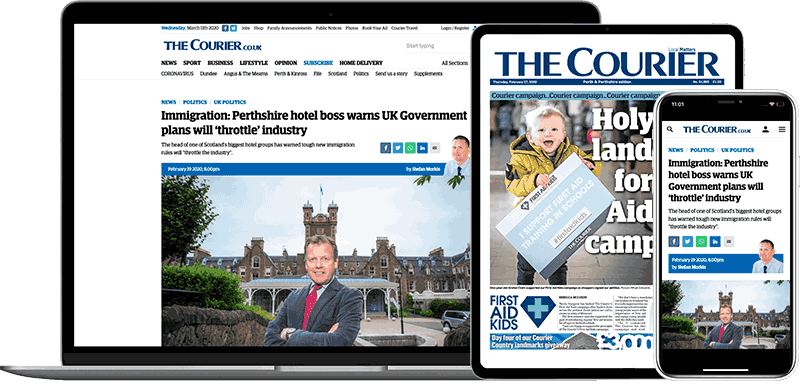 Help support quality local journalism … become a digital subscriber to The Courier
For as little as £5.99 a month you can access all of our content, including Premium articles.
Subscribe