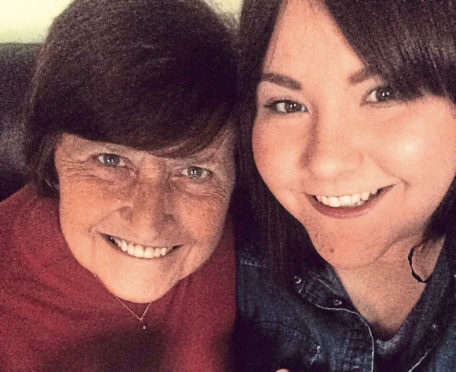 A Dundee family are desperately trying to raise £40,000 after their mum suffered a heart attack and was put into an induced coma while on holiday.
Dundee woman Linda Lindsay, 59, flew out to Antalya in Turkey last week and was rushed to hospital on Saturday after suffering from a heart attack.
After receiving treatment from doctors, it was revealed Linda would need a heart operation.
While this would be distressing enough for the family, insurance delays mean they are also running up huge bills.
Linda was put into an induced coma and the treatment is costing the family £2,000-a-day, with the operation costing £5,000 alone.
The family have been quoted £35,000 from an air ambulance team to fly to Turkey to bring her home.
Now the family have set up a fundraising page to try to bring the mother-of-one back to Dundee.
Daughter Rebecca Robertson said: "My mum is in Antalya with her friend Ruth Henderson – they go every year.
"I received a phone call from Ruth on Saturday saying my mum was admitted to hospital and we didn't know if we would get her home.
"She had scans and the doctors are saying she requires a heart operation.
"She also has an infection in her lungs and there is something wrong with her liver.
"She does have insurance but they want us to pay for everything first before they cover it.
"It's difficult as they have put her in a small private hospital and not many people speak English, so it's hard to get in contact.
"She had a chest infection before going out but she was cleared by the doctor and she has never had any health scares.
"My mum is all I had growing up.
"She is my best friend and I just want her home and I want to see her again."
Rebecca said the family have had a flood of support since appealing for help.
Despite many people pulling together to help, the family have also been the victim of brutal online abuse.
She added: "There have been horrible messages. I put the starting point at £2,000 to try and be achievable but some people thought it is a scam.
"I did not say online that she had travel insurance so I have had people message saying 'It would help if she had insurance'.
"Despite some negativity there are other people helping."
To donate go to www.justgiving.com/crowdfunding/lindalindsaydundee.