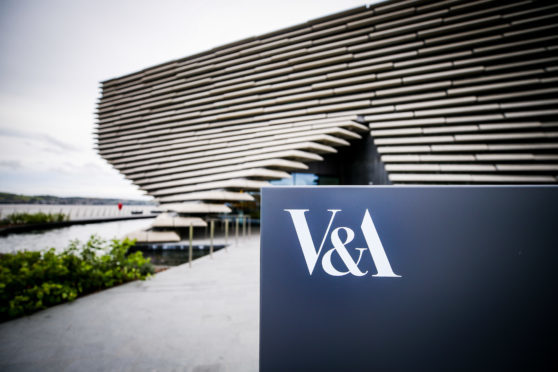 Last week The Courier held a prize draw for the tickets money can't buy — a sneak preview of V&A Dundee a day before it opens to the public.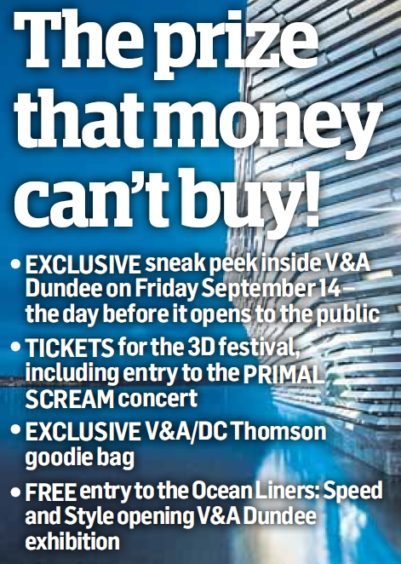 Thousands of people entered our competition in paper and online, and we are delighted to announce the winners below.
If you think you have won, please check your emails as the winners will have been sent more information on how to collect their prize and gain entry to the building the whole of the country is talking about. For any queries, phone 01382 575586.
Courier newspaper prize draw winners:
William Grant
Esme Hunter
Mohammed Bhatti
Paul McGuire
David Kydd
Norrie Ower
Ryan Bowes
James Mitchell
Iain Brodie
Alison Davies
Alister Hunter
Jacqueline Hopkins
David Addison
Sylvia Laesecke
Patricia Sforza
John Strachan
Hilary Spence
Annette McIntyre
Sandra Hopedow
Derek Lawrence
Linda Hill
May Ferguson
James Mathewson
Valerie Laing
Sheila Smith
Ewen Anderson
David Barrowman
Robert Rooney
Donald Wilson
Penny Cameron
Courier website prize draw winners:
Louise McAdam
Susan Hynd
Teresa Stirton
David Vile
Marion Wallace
Dermot Healy
Dennice Fergusson
Morag Wilson
Debby Ramsay
Ian Cosgrove
---
For more on V&A Dundee, click here