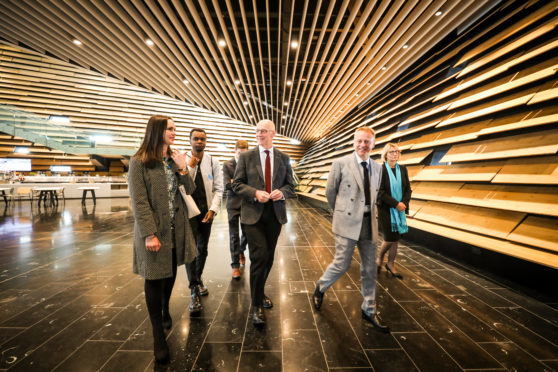 Deputy First Minister John Swinney has hailed Dundee's "stunning" new V&A museum after welcoming the first members of the public to be given access to the £80 million facility.
Mr Swinney greeted community groups and competition winners as he enthused about the impact the museum was having on the city's reputation and predicted it would "define the purpose of Dundee for the future".
The Perthshire North MSP insisted the new facility is a chance to change perceptions of Dundee and "change the opportunities for people in the city".
He said: "It's an absolutely stunning design and development for Dundee and I'm thrilled with the impact it's having on the city, its reputation around the world, and I think it gives Dundee every ground for optimism and confidence for the future.
"I think one of the great things about this is that it is not just a Dundee venture, this has got national significance for Scotland but certainly as a Perthshire MSP, I very much welcome this development.
"The museum is a tremendously high quality facility and I think it will turn heads in every respect. I think it is doing what we all hoped it would do, which is define the purpose of Dundee for the future.
"This city has had to change and come to terms with the loss of a lot of industrial activity in the past. There is very good work going on to develop new industrial activity but this just gives another different reason to talk about Dundee."
Bobby Heron, 58, from the charity Advocating Together, was one of the first members of the public to enter the building and said his first impression was the sheer scale of the facility.
He said: "I think it's lovely. It's so big – it looks like a giant boat from the outside but it's like Dr Who's TARDIS inside. Your first impression walking in is just 'wow'.
"It's magic to be one of the first people to have a chance to visit. I hope people will enjoy it because I have. It will help Dundee out and bring people to the city."
Council leader John Alexander, who accompanied the Deputy First Minister on a tour of the museum, said he gets goosebumps every time he walks into the building.
"It's not just about the museum – it's what it means to the city," he said.
"There's no other building I've been in that comes close and every time I walk up the stair case, there's some new; some window that gives you a brand new perspective on the city. The place is just amazing."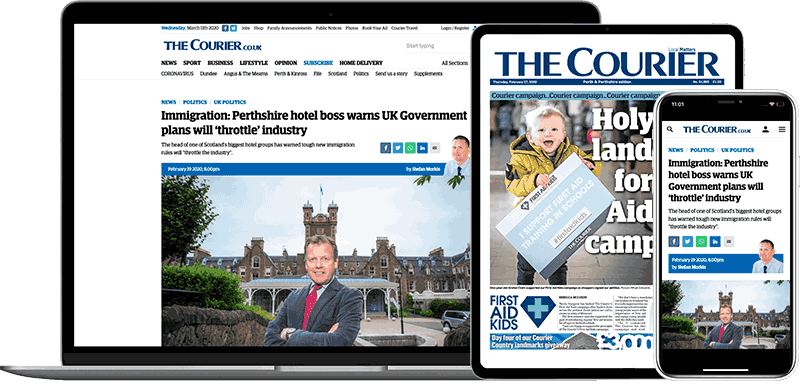 Help support quality local journalism … become a digital subscriber to The Courier
For as little as £5.99 a month you can access all of our content, including Premium articles.
Subscribe