The first day of V&A Dundee's 3D Festival ended with an incredible display projected onto the £80 million museum.
The building was illuminated in every colour imaginable during a fascinating spectacle of light, sound and graphics put together by Biome Collective and Agency of None.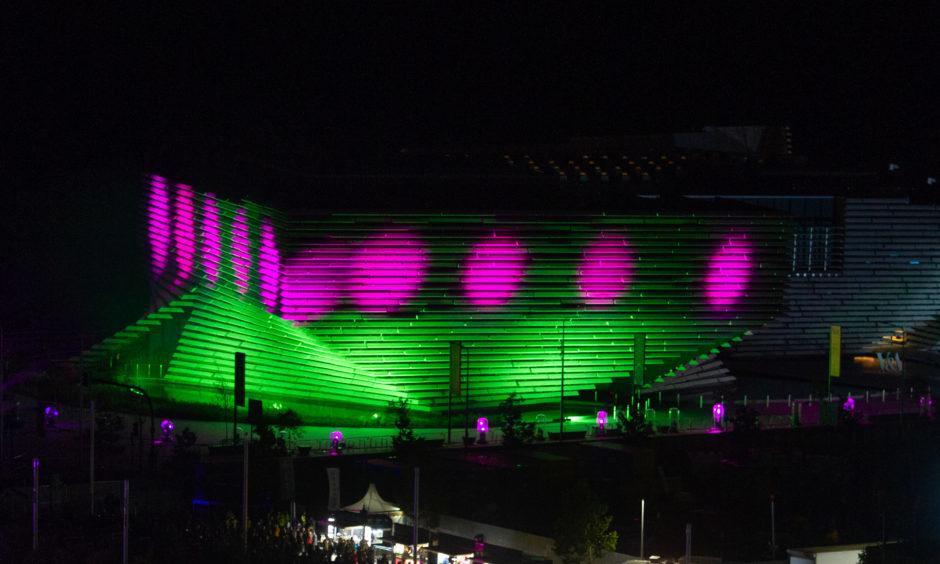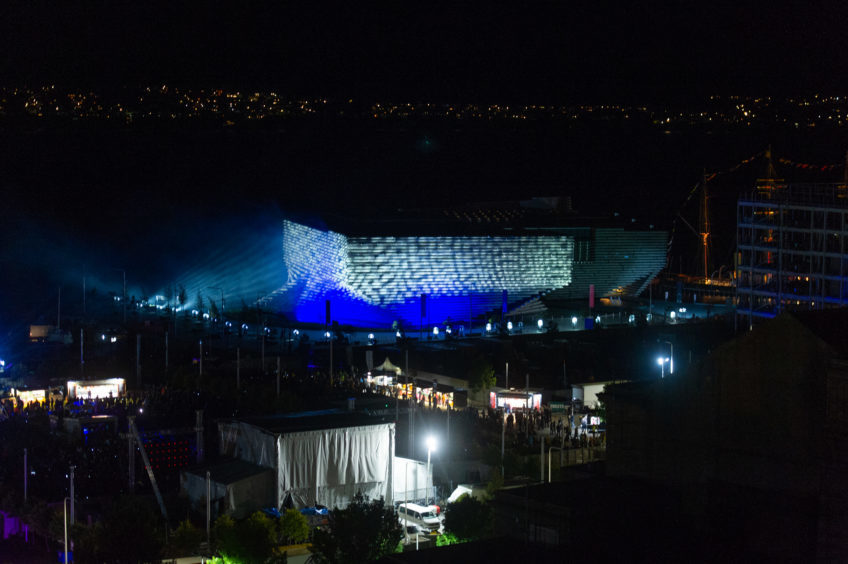 The display, entitled Hello World, went down a storm with the thousands of people who attended the festivities at Slessor Gardens on Friday evening.
The project was delivered in conjunction with award-winning lighting company 21CC.
Biome Collective promised to present a dynamic performance of light and sound that would connect the audience with the Kengo Kuma-designed museum.
Agency of None created the immersive graphic experience, taking inspiration from the surroundings of the building in Dundee and also Japanese urban environments.
"Just amazing" — Spectacular V&A Dundee's 3D Festival leaves crowds enthralled
VIDEO: 'It feels like the right place to be tonight' – Thousands attend 'once in a lifetime' V&A Dundee 3D Festival