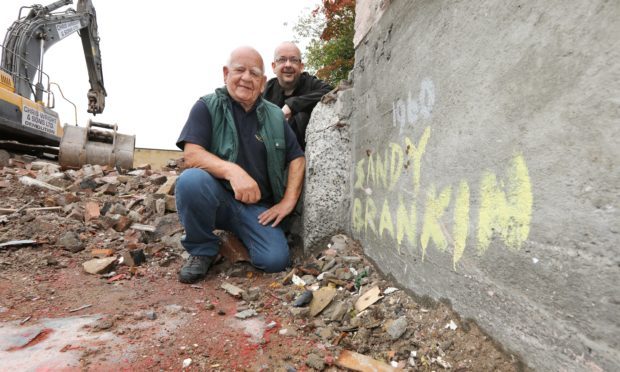 A man has discovered a piece of graffiti left by his own father almost 60 years ago on a demolished Dundee University structure.
Derek Brankin, 50, spotted the "tag" left by his painter dad, Sandy, in December 1960 on the foundations of the recently-demolished Microcentre building.
Derek, a computer systems officer at the university's school of science and engineering, spotted his father's name by chance as he walked by the remains of the building – where he used to work – on Friday.
The "tag" had been left on a wall of the building's boiler room that the painter had known was going to be covered up.
Derek said: "I used to work in that building as I have been employed by the university for the past 30 years.
"I knew it was being demolished so I would walk by and keep an eye on it.
"On Friday I did my usual walk past and did a double take when I saw that name on the wall.
"I realised my father had painted the building but he hadn't mentioned writing his name."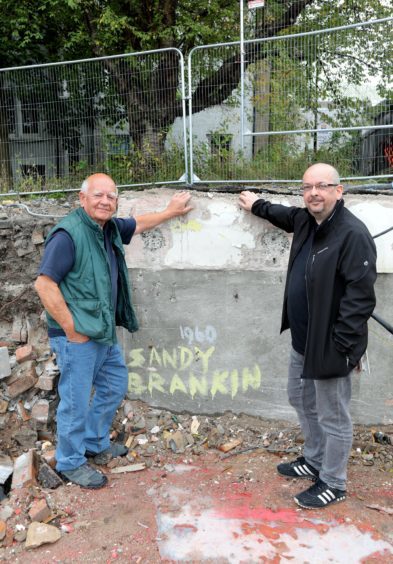 Derek said it had been common practice for painters to leave their names on parts of buildings where they knew they would not be discovered for years or even decades.
He said: "What painters used to do is when they working on a school or a boiler room they would leave their names where they knew it wouldn't be uncovered."
Derek said his father – who is now 82 – has also left his name on a number of other buildings around Dundee.
Sandy visited the site of the Microcentre with Derek on Monday afternoon.
Derek said: "He would have been 23 or 24 at the time but said he remembered it like yesterday."
Sandy said: "I was painting there in December of 1960. I was only eight months married and was paid off on Hogmanay night. So I thought I'd leave a wee reminder."
The university's Microcentre originally used to teach biological sciences; it then became the micro computing centre and later housed the music department and offices.
It has been demolished as part of wider campus development.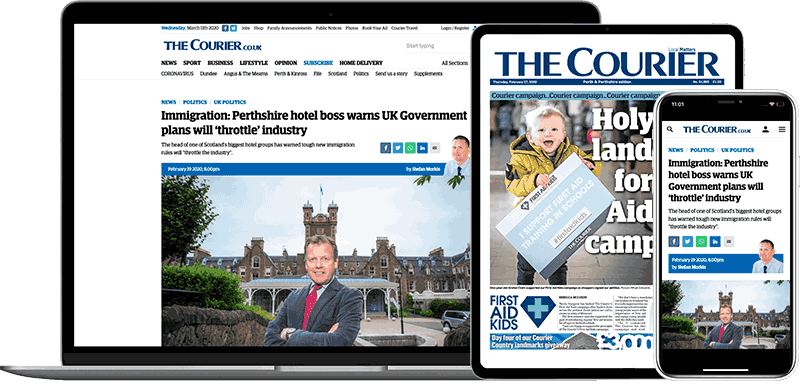 Help support quality local journalism … become a digital subscriber to The Courier
For as little as £5.99 a month you can access all of our content, including Premium articles.
Subscribe