The shortlist for a new awards ceremony recognising the best new talent in the video games industry has been released.
The UK Games Fund Awards 2018 will take place in the Apex Hotel on November 14. It will celebrate new talent in the UK games industry and the country's independent developers.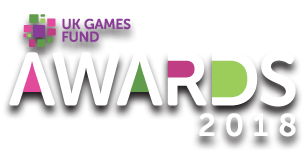 The UK Games Fund Awards 2018, in association with DC Thomson Media and 4J studios, has released the shortlist for its first awards ceremony.
The awards are being run by DCT Media Events and judging took place at DC Thomson's London office on Fleet Street.
Judges included Dr Jo Twist, chief executive of games trade association Ukie, Goldsmiths University lecturer Richard Leinfellner, Games Industry Biz writer Haydn Taylor, Andy Williams from DC Thomson Media, and Paddy Burns, co-founder of Dundee-based 4J Studios.
Dr Twist said: "The quality of entrants was fantastic to see and demonstrates how effective it can be to provide local support, UK Games Fund grants, advice and mentoring to foster innovation, business resilience and creativity.
"Some of these companies have already achieved great success and others are clearly on their way and I look forward to seeing what these talented teams do next."
Kirsty Gibson, head of community at UK Games Talent and Finance CIC, said: "We believe it's time that emerging UK creative entrepreneurial talent was recognised in this way.
"The quality across the board was exceptional and each of today's nominees has a well-deserved place. This potential bodes very well for the future of UK independent games development."
Tickets for the event are available here.
The shortlisted nominees are:
Early Audience Experts:
• Gary Burchell (Fireblade Software)
• Katie Nelson (Blueprint Digital Media Ltd)
• Samurai Duck Studios
Community Contributor:
• Richard Hebblewhite (Wrexham Glyndŵr University)
• Steven Huckle (The Games Hub)
• Adam Boyne (BetaJester)
Deal of the Year:
• Fourth State
• Tom Beardsmore (Coatsink)
• Tony Gowland (Ant Workshop)
Studio of the Year:
• Coatsink
• Brightrock Games
• Cooperative Innovations
Studio Leader:
• Frank Arnot (Stormcloud Games)
• Tom Beardsmore (Coatsink)
• Olly Bennett (Cardboard Sword)
Game Development Genius:
• Ian Hardingham (Mode 7 Games)
• Matt Wieteska (Six to Start)
• Rob Hewson (Huey Games Ltd)
Smart Studio:
• Semaeopus
• Six to Start
• Huey Games Ltd
Tranzfuser Award:
• Pocket Sized Hands
• Beta Jester Ltd
• Static Shell Studios
Tranzfuser Local Hub of the Year:
• Wrexham Glyndŵr University
• University of Huddersfield
• University of South Wales