Storm Ali, the first named storm of the season, is causing havoc across Scotland.
Tayside and Fife are being particularly badly affected, with gusts exceeding 100mph in parts.
The storm has caused tragedy in Ireland, where a woman has died after her caravan was blown over a cliff. Gusts reached over 140km as the storm arrived earlier this morning.
Scary stuff at Dublin Airport #StormAli pic.twitter.com/vPTosEYmbC

— Eric Duffy (@duffman120) September 19, 2018
An amber warning of possible danger to life remains in place across central Scotland until 6pm.
There is also widespread travel disruption as Storm Ali passes over the country from a southwesterly direction. Ferries and trains have been cancelled and there have been scores of minor accidents and road blockages caused by fallen trees.
The Tay and Forth road bridges closed to all traffic at around 1pm, but the Queensferry Crossing remains open to all traffic for now.
In Perthshire, Sarah Mackie recorded dramatic video of a lightning storm on Tuesday evening.
Oh hiya #StormAli, welcome to Perthshire… pic.twitter.com/f3KEJsgZO1

— Sarah Mackie (@lumi_1984) September 19, 2018
She said: "It was amazing…we stood watching it for a good half an hour, wrapped in blankets – one of the rumbles of thunder chuntered around for 15 seconds!"
The storm is forecast to peak in the afternoon before dying down into the evening.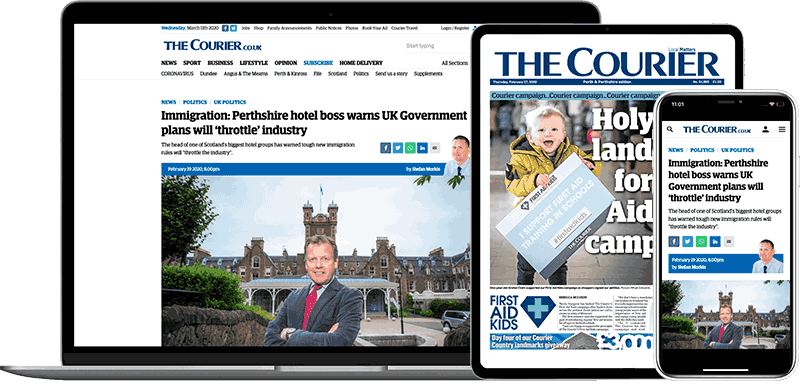 Help support quality local journalism … become a digital subscriber to The Courier
For as little as £5.99 a month you can access all of our content, including Premium articles.
Subscribe