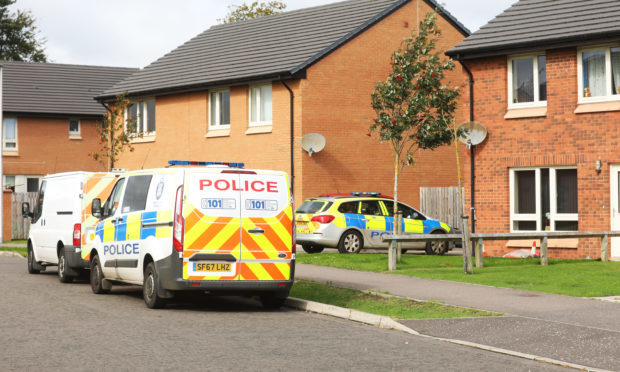 A Dundee mother has revealed her shock as police barged through her home looking for an alleged stabbing victim, after being sent to the wrong address.
Tracy McIntosh, 48, was at her house in Gleneagles Road, Ardler, at around 7.30pm on Wednesday when a squad of officers suddenly entered through the front and back doors and demanded to be shown to the injured party.
Police were supposed to be attending an incident at nearby Hoylake Place, from which a woman in her thirties was later taken to Ninewells Hospitals, but despite her protests, the force's control room insisted hers was the correct address.
Ms McIntosh said: "I was sitting in the kitchen and I head sirens outside. Suddenly police officers came flying through my front door and said someone had been assaulted.
Ardler woman appears in court following alleged "stabbing" incident
"I told them I didn't know anything about it but they just kept demanding to know where the injured person was. Then more came barging in the back door – it was like something out of a movie.
"They began searching the place while one of them phoned the control room, and they confirmed again that it was definitely my address. My heart was in my mouth, I was absolutely terrified."
Ms McIntosh said she had been left ill by the ordeal after fearing that her 15-year-old son Robbie, who has a learning disability, was involved in some kind of incident.
The 48-year-old claimed she pleaded with officers at the scene to tell her if Robbie was involved but was given no further details.
She said: "The first thing I asked was if something had happened to my son but they wouldn't tell me. I just kept thinking 'why else would they be at my house?'
"I was absolutely shattered afterwards. I just couldn't take it in. I suffer from anxiety and I've had pains in my stomach and problems sleeping since. I'm going to keep my doors locked at all times now. I just don't feel safe.
"When I read in the paper that the incident had actually happened at Hoylake Place, I couldn't believe it. How could they get it so wrong?"
---
>> Keep up to date with the latest news with The Courier newsletter
---
Ms McIntosh said Police Scotland had not been in touch to explain the incident or offer any kind of apology for her upset.
A spokesman for the force said: "We can confirm that on the evening of September 19, officers responding to a serious incident in Ardler, Dundee, attended and entered an address in Gleneagles Road in error.
"The correct address was then found and the incident dealt with.
"Mistakes such as this do and will happen and we do not underestimate the inconvenience and upset that mistakes such as this cause.
"We will be contacting the affected resident to discuss the incident with them and provide reassurance."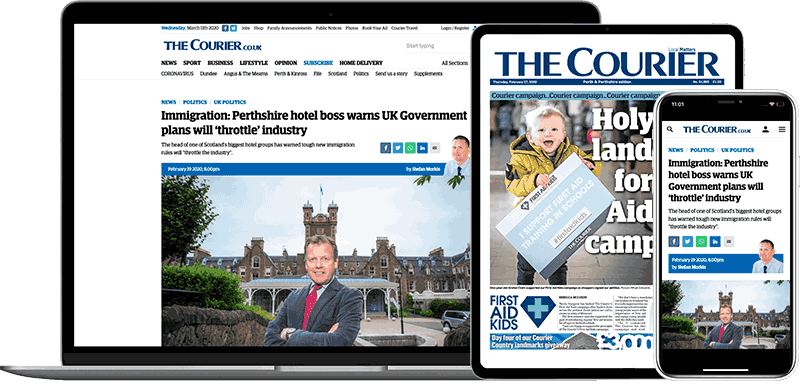 Help support quality local journalism … become a digital subscriber to The Courier
For as little as £5.99 a month you can access all of our content, including Premium articles.
Subscribe