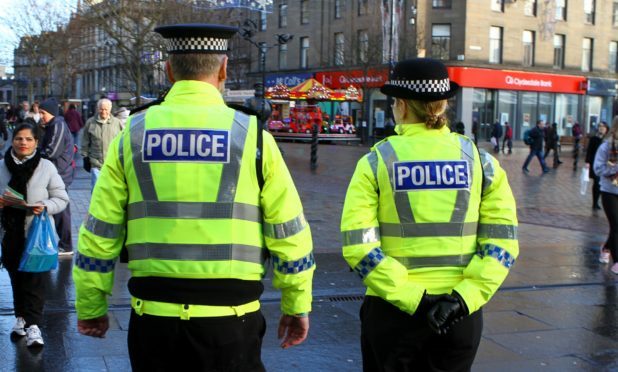 Hundreds of suspected criminals across Tayside and Fife have been able to evade arrest, including those wanted in connection with serious sexual assaults, culpable homicide and attempted murder.
Police across the region are currently dealing with 1,027 outstanding arrest warrants, with officers in Tayside managing 603 records across their system alone.
Examples in Fife include those wanted in connection with fraud, sexual offences involving children, attempted murder, culpable homicide, extortion and discharging a firearm with consequences.
Police Scotland could not provide a breakdown of warrant details for Tayside because the legacy IT system currently in use does not allow for officers and staff to readily collate data or track wider trends across the region.
A spokesperson said: "Legacy IT systems are still in place in support of day to day policing.
"However these systems have a limited capability and do not have the ability to collate certain data which would be used for Freedom of Information purposes.
"Work is ongoing within our 2026 transformation digital strategy to create a more fluid system and help police officers and staff carry out their duties for the people of Scotland.
"IT will require significant investment and this is something we are keen to progress."
The response has prompted North East MSP Liam Kerr to call on the force to sort out its "uneven patchwork" of IT systems.
Liam Kerr MSP.
Mr Kerr, who is also the Scottish Conservative shadow justice spokesman, said the public would be concerned wanted criminals "can almost disappear" under the current setup.
He said: "It is more than five years since the SNP Government merged Scotland's police forces but it is apparent that hard-working officers are still struggling with an uneven patchwork of IT systems.
"After the SNP abandoned a unified network in 2015, and the scandal of the CAP agricultural payments to this day, it is apparent they can't do technology. Officers should have the same strategic access, all across Scotland."
A total of 8,194 outstanding arrest warrants remain in force nationally, with the oldest record for Fife stretching back to January 2008, relating to sexual offences.
Superintendent Phil Davison, of the Criminal Justice Services Division, said: "Police Scotland actively enquires into all arrest warrants given to us for execution.
"Our database is a live dynamic system and therefore the number of outstanding warrants is constantly changing and updated continuously.
"There are various reasons for outstanding warrants. These may include the subject is resident outwith Police Scotland's jurisdiction, for example England or Europe.
"Other reasons include enquiries that are ongoing to trace individuals. Some warrants are also initially passed to the Crown Office before they are actioned by us."
A Scottish Government spokesperson said:  "Execution of warrants is a matter for Police Scotland who prioritise all cases and investigations.
"Almost £5 million of this year's £31 million police reform funding is being invested in the first phase of modernising the core operational systems used by officers.
"Scrutiny of Police Scotland's ICT strategy and plans for future investment is a matter for the Scottish Police Authority."
---
Women's charity highlights importance of justice
Campaigners have raised concerns over the number of individuals currently evading arrest, particularly in cases of serious alleged crimes such as assault or those involving sexual offences.
Sinead Daly, manager of the Women's Rape and Sexual Abuse Centre (WRASAC) Dundee and Angus, said seeing justice done can be significant for both victims of crimes and those considering coming forward.
"It is really important for anyone who has experienced a crime; they want to know that perpetrators will be held to account," she said.
"But it also matters that those thinking about coming forward are able to see things handled properly.
"We know unfortunately that particularly in the case of sexual crimes, even when they are reported, that is very rare. There is always a lot of work that needs to be done in that regard."