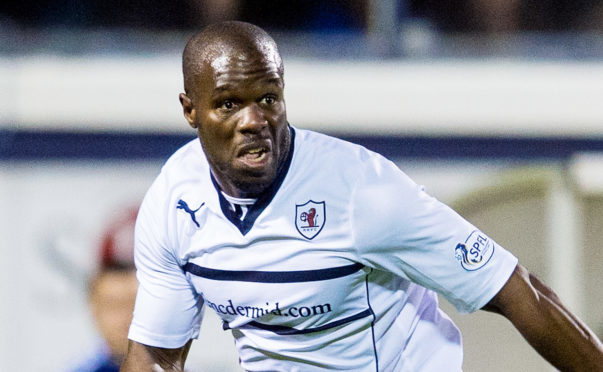 Former Dundee and Raith Rovers striker Christian Nade broke down in court as he was cleared of foul play over the break-up of his relationship.
Nade, 34, was said to have carried out a three-month reign of terror which saw him repeatedly beating up his ex, battering her dad and threatening to kidnap a baby.
But he was cleared of all six charges during a trial at Paisley Sheriff Court on September 21 – and nearly collapsed when the decision was announced.
The towering, well-built striker – who was described as "an imposing figure" and "a physically imposing unit" during the trial – blew out his breath, clutched his head in his hands and fell on to the dock when told he was being acquitted.
And the delighted Frenchman, who was capped by France at under-21 level and last played for Dumbarton, beamed as he left court and said "I told you" as he left the building – as he had insisted he'd done nothing wrong.
Nade faced six charges covering alleged offences between December 5 last year and March 11 this year.
He was said to have attacked his ex, Laura Kennedy, by giving her a backhanded slap on the face while he was holding a baby because she binned an out-of-date steak.
Miss Kennedy said he subjected her to domestic abuse while she was reeling with death of her gran.
The 28-year-old said he also hit her with a boxed toy car she was due to give a young relative for Christmas, assaulted her on a third occasion because she binned a sauce he had made at the flat they shared in Kirkaig Avenue, Renfrew, near Glasgow, and claimed he placed her in a state of fear and alarm by shouting and swearing and acting aggressively towards her.
Prosecutors claimed the alleged assaults were aggravated by involving abuse of his partner but he was cleared of four charges following a no case to answer submission by defence Solicitor Advocate Alan Gravelle.
He still denied scaring or alarming Miss Kennedy's mum and dad, Ann and Lawrence Kennedy, by acting aggressively and intimidating them at their home in Tay Avenue, Renfrew, on Mother's Day.
And he denied assaulting her dad, 60, to his injury by pushing him in to a high chair, going head to head with him, punching him on the head, causing him to hit his head off a window and fall to the ground, and punching and striking him on the head.
Nade gave evidence in his own defence, insisting he had only pushed Mr Kennedy after he went head-to-head with him and pushed him first.
Mr Gravelle asked Sheriff Craig Harris to acquit Nade of the remaining two charges, saying the case had come about due to bad blood between Miss Kennedy and Nade following their break-up.
He said: "This stems from Mr Nade's infidelity.
"This is not a court of morals. Context is everything.
"There was an overarching tension hanging over from the breakdown of a relationship.
"He was on the receiving end of Mr Kennedy squaring up to him and pushed him.
"Mr Nade's response in pushing him was proportionate – it does not go beyond that."
Sheriff Harris then left the bench for 10 minutes to reach a verdict – and returned to find Nade not proven, highlighting discrepancies in the evidence of Mr and Mrs Kennedy.
He told the footballer, who has also played for Hearts, Hamilton Accies, Stranraer, Annan Athletic and Sheffield United and was prosecuted under the name Christian Herman'zaro Nade: "I can't be clear as to exactly what took place within Mr and Mrs Kennedy's address.
"I do have a reasonable doubt."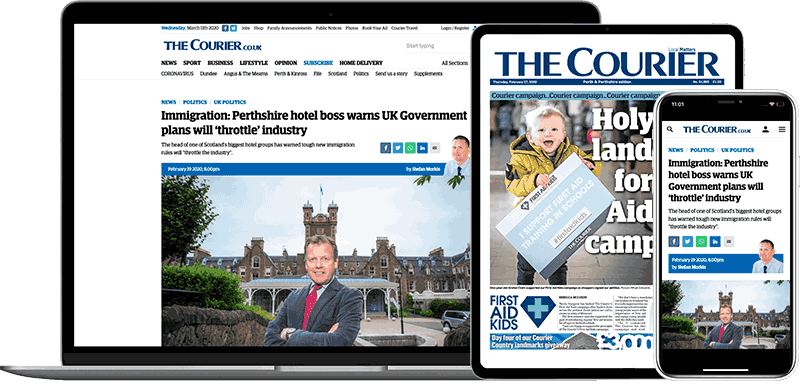 Help support quality local journalism … become a digital subscriber to The Courier
For as little as £5.99 a month you can access all of our content, including Premium articles.
Subscribe