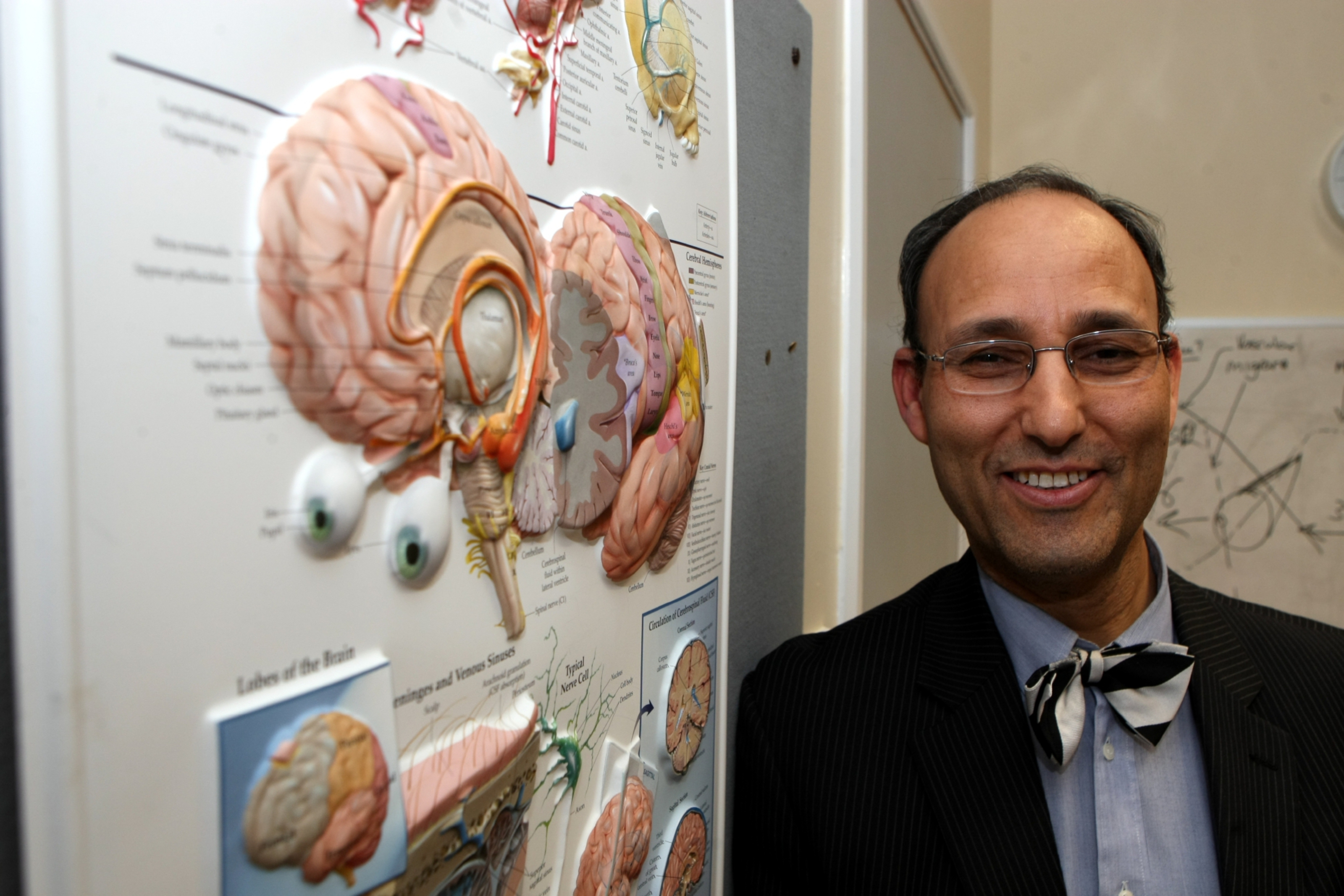 A disgraced former NHS Tayside surgeon has been caught up in a transatlantic plagiarism row.
Muftah Salem Eljamel, 61, was pulled up 10 years after he published a paper in Charlottesville-based Neurosurgical Focus in 2008, during his time at Ninewells Hospital in Dundee.
A postoperative image included in Mr Eljamel's paper was said to be from a patient at Ninewells who had undergone brain surgery.
It has transpired it was actually from a patient treated in Cardiff and Mr Eljamel has been forced to correct his error.
Mr Eljamel said: "While preparing my paper I selected an MR image from a collection of postoperative images that I believed all belonged to my institution at the time, Ninewells Hospital and Medical School in Dundee.
"I thought that the image showed a coronal T2-weighted MR image from a patient who had undergone bilateral anterior capsulotomy (BACA) there 12 months earlier.
"Recently, I discovered that the MR image was actually obtained six months after BACA in a patient treated by Brian A. Simpson, MD, FRCS, in Cardiff.
---
>> Keep up to date with the latest news with The Courier newsletter
---
"Despite this error, the MRI from Dr Simpson's collection serves as a good example of a follow-up image after BACA, and with Dr Simpson's permission I have decided to keep it in the paper.
"I have corrected the figure legend to more accurately state the timing of postoperative imaging and to acknowledge Dr Simpson."
Mr Eljamel – who had been a consultant neurological surgeon at NHS Tayside since 1995 — was suspended in 2014 after a patient had surgery on the wrong spinal disc at Ninewells.
He also had to step down from his teaching and research posts at Dundee University after the interim order by the Medical Practitioners Tribunal Service.
The GMC later allowed Professor Eljamel to remove himself from the medical register, after ruling it was in the best interests of patients.
Neurosurgical Focus is one of four monthly journals published by JNS Publishing Group, the scholarly journal division of the American Association of Neurological Surgeons.
Mr Eljamel has paid his $200 dues for the current year with the AANS which promotes the "highest quality of patient care" and has more than 10,000 members worldwide.
Membership requires the doctor to "maintain board certification" in the country of residence although Mr Eljamel has been not been able to practise since August 2015.
A spokeswoman for AANS said: "In the interests of the integrity of the Journal and all of its publications, it seems in the best interest of membership to publish pieces that would fall under the category of error correction.
"I cannot comment on membership, though I do note that in the errata piece he does not list being a fellow of the American Association of Neurological Surgeons within his credentials. I'm afraid I cannot comment further on this subject."
Mr Eljamel, who quit his home in Newport earlier this year for a new life abroad, remains the subject of civil cases in relation to surgery carried out at Ninewells Hospital.
Former patient Pat Kelly, 58, from Dundee, claims that Mr Eljamel botched an operation on his back in 2007.
He said: "Cheating seems to come easy to this man.
"This man's reputation is blown to bits yet some folk still believe in his work.
"It just beggars belief."
William Murray, 67, from Auchterarder, went in for spinal surgery at Ninewells Hospital following a "neck hernia" and claimed Mr Eljamel opened him up but didn't carry out the operation.
He said: "Is there nothing this man will not do to get to the forefront of medicine?"