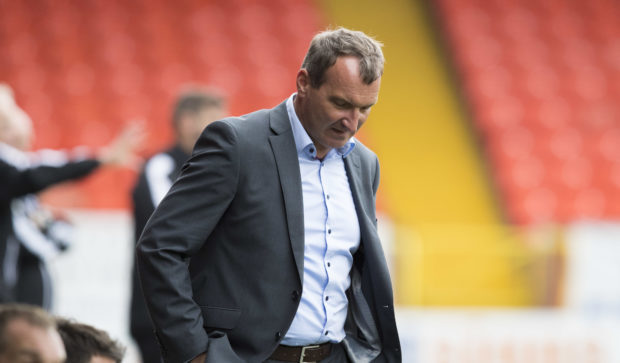 It comes round quicker every year, but once again United fans (and a fair few Dees) have had their say on who the next Tannadice boss should be.
The general consensus among the city's football fans is that the Terrors should keep it local and bring in a level head who knows how the Championship works.
Among those was Joe "Jack" Butchart, thought to be United's oldest living player.
He admitted he had not heard of many of the managers in contention, but during a well-earned Monday afternoon with friends in the Speedwell Bar, said more had to be done to keep fans coming through the gates and lamented the slump both of the city's clubs appeared to be going through.
Mr Butchart has long connections with the Tannadice club, his father having served on the board of Dundee Hibernian – the moniker United went under until 1923.
He said: "Being manager of a club like Dundee United is a big, big job.
"Whoever replaces Laszlo will have to employ an entirely different approach to the team from what he brought, and the others before him… toughen them up quite a bit.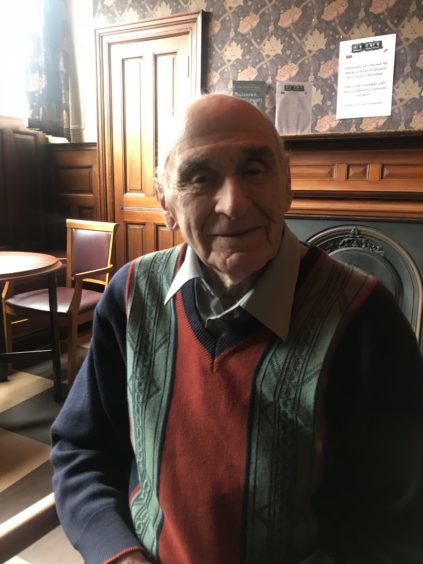 "So-called 'wee teams' like Inverness Caledonian Thistle and Ross County and Livingston have all played much better than United in recent times and they traditionally have far fewer fans through the gate.
"You would assume United and Dundee should be bringing tens of thousands of fans a week to games for a city this size, but that's the sad reality these days, they don't.
"The new manager needs to get the team to connect with each other but also the supporters, more people need to be attracted through the gate, it is very important for the game's future."
Fellow Speedwell patron and lifelong Dundee fan Doug Roberston, 74, noted the shoe could have easily been on the other foot this week, but was glad to see Neil McCann's long-suffering Dundee pick up their first points on Saturday.
He said: "The Championship is a difficult league at the best of times to get out of and this year is no exception.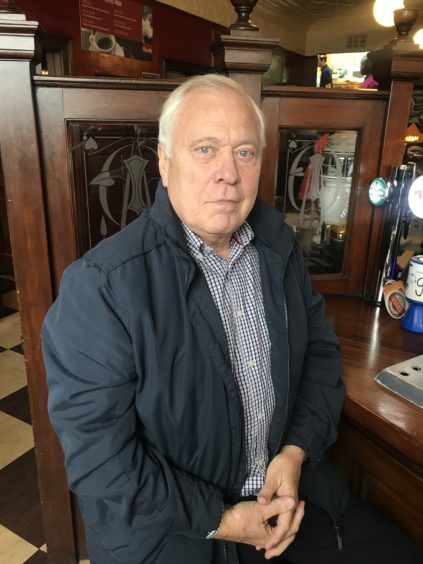 "I think United need to bring in someone like John Hughes, someone who can get the team together. I think someone like Yogi would be a good pick for them at this time."
In the Hawkhill Tavern, United man Gary Wilson was lamenting how long it took Laszlo to get the chop.
He said: "For me, the writing has been on the wall since last year's shambles at Falkirk, where we were lucky to only lose 6-1.
"We need someone like Robbie Neilson, who won the Championship with Hearts in 2014.
"Either him or Jim Mcintyre would be a good pick.
"Another person who could do the job is Jim Duffy, I know he is a Dundee man and there would be a few laughs about it but he knows the Championship inside out and is a big Scottish manager.
"I am just pleased we got rid of Csaba, hopefully it has not been too late."
At the Bank Bar, Marc Munro, 31, worried the constant chopping and changing of managers was ultimately not best for the club.
He said: "I think it will need to be a Scottish manager, someone who knows the league. Someone like Robbie Neilson or Jim Mcintyre.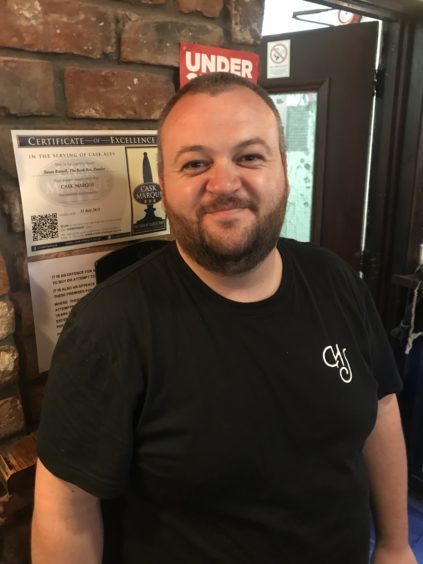 "We have been here before so often, with Jackie, Mixu, then Ray and now Csaba, it is not great for the club.
"Some would argue its important to maintain a bit of consistency, but then again should United really be losing 5-1 at home to a team from Dingwall."
McDaniel's manager Peter Harvey agreed too many managers were being let go too early.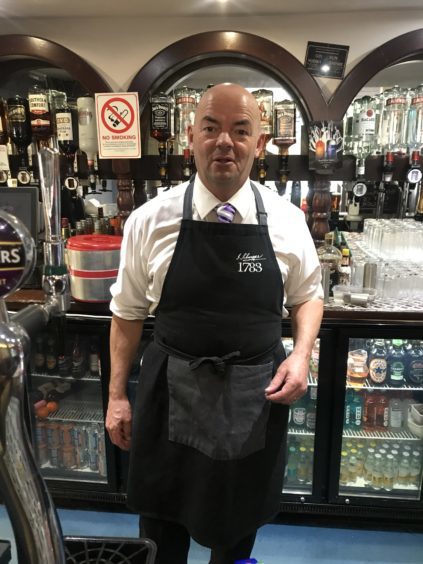 "Just look at Sir Alex Ferguson, he was famously one game away from being sacked at Manchester United and look what ended up happening there," he said.
"In my opinion, United should be looking for a young Scottish coach, in the mould of Ferguson or Jim McLean, who knows the Scottish game and is tough enough to get through the Championship. Maybe even someone who has spent time with the club in the past.
"Look at Dundee and Neil McCann, he was given the backing, they were playing some good football and he has a history with the club, and the team finally got their first points on Saturday.
"Laszlo probably needed to go, but fans should be careful what they wish for."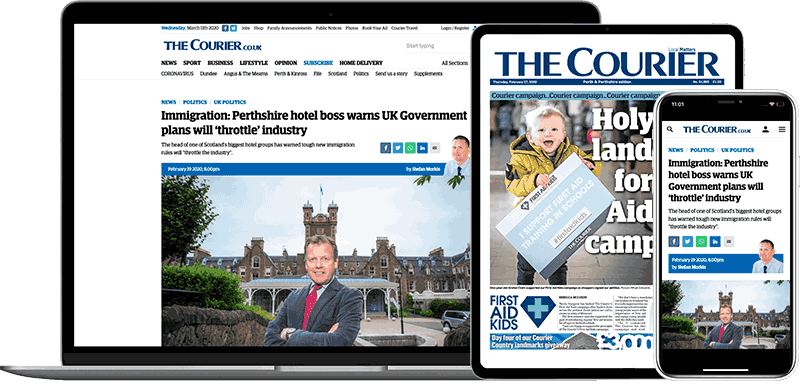 Help support quality local journalism … become a digital subscriber to The Courier
For as little as £5.99 a month you can access all of our content, including Premium articles.
Subscribe