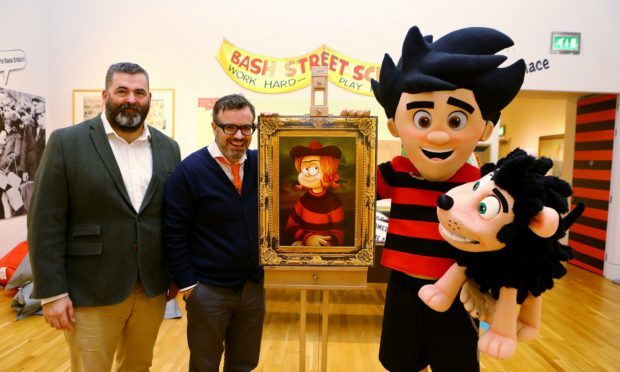 A show celebrating the 80th anniversary of The Beano has become the biggest comics' exhibition ever held in the UK.
Bash Street's Back at the McMenace has attracted more than 800,000 visitors to Dundee since debuting earlier this year.
It also takes the mantle of McManus Galleries' most visited exhibition ever.
To celebrate, the 'Minnie Lisa', a spoof of Leonardo da Vinci's iconic Mona Lisa portrait, has been revealed at the show for its final weeks.
Visitor numbers smashed the previous national record when 54,324 people visited Comics Unmasked at the British Library in 2014.
Some of the McManus Galleries shows the exhibition has beaten include Ten Drawings by Leonardo da Vinci, Titian's Diana and Actaeon, and Roman Empire: Power and People.
In a bid to increase visitor numbers into six-figure territory, each visitor from now until the closing date of October 21 can enter a prize draw, with the winner immortalised as a Beano character.
Bill Gartley, head of cultural services at Leisure and Culture Dundee, said: "Bash Street's Back at the McMenace has been hugely popular since opening in June and has drawn audiences across the generations.
"Its appeal has reached Dundee and beyond, with half of our visitors from the city and half travelling from further afield.
"The exhibition has focused on many elements of the Beano, from design to production, and our learning and engagement teams have ensured that visitors can immerse themselves in the Beano experience.
"With the opening of the V&A, Tay country is now even more of a distinct cultural tourism hotspot. I'm sure that visitors will love seeing the fabulous McMenace exhibition and help us reach that special 100,000 visitors."
Mike Sterling, head of Beano Studios Scotland, said: "We're so proud 80,000 visitors have enjoyed the exhibition in Beano's 80th year. It really goes to emphasise that Dundee is the world capital of comics and a true rebel city, embracing Bash Street's Back as the most popular exhibition ever.
"It's great to break yet another record this summer, but we're not finished quite yet. I had a dream we'd reach 100,000 visitors and now we're so tantalisingly close we've decided to unleash this money-can't-buy incentive to tempt that last 20,000 people through the door. We can't wait to meet the winner."
To enter the draw, visitors should share a picture of themselves at the exhibition on social media, using #McMenace.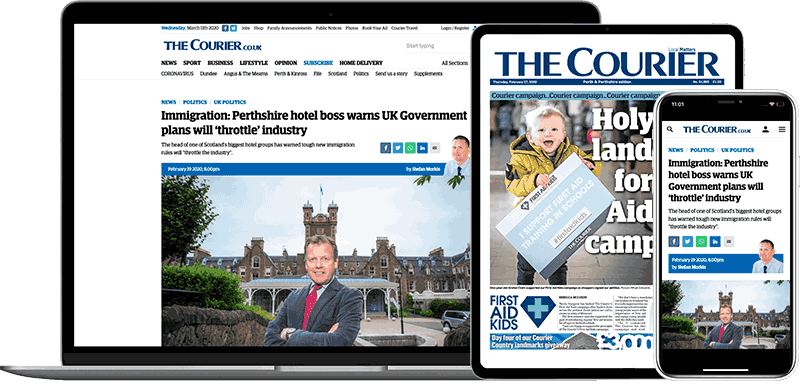 Help support quality local journalism … become a digital subscriber to The Courier
For as little as £5.99 a month you can access all of our content, including Premium articles.
Subscribe