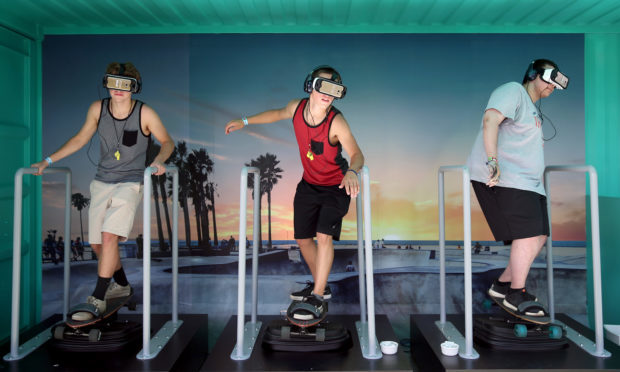 A Dundee community centre is to be transformed into one of the country's leading virtual reality spaces.
Showcase the Street, at Manhattan Works, started construction on Tuesday to open a state-of-the-art VR centre at its Stobswell base.
The futuristic technology could transport users millions of years into the past to allow youngsters to "run alongside" dinosaurs, using the latest headsets and interactive treadmills.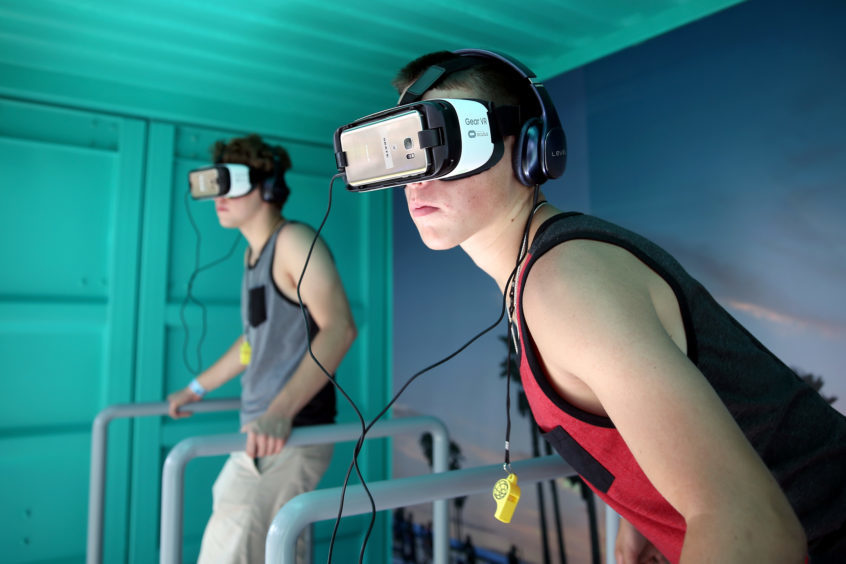 Athletes looking for a change of venue could train on the streets of New York or the steppes of Patagonia without leaving the confines of the former factory through the use of 360 degree treadmills, developed in China.
The machines allow users to move in all directions, adding a literal third dimension to video games and VR scenarios.
Showcase the Street was awarded funding from Resilient Scotland to develop the new area of work, which will be built in a room formally occupied by the Kanzen Karate group.
The charity group plans to open six stations, which will include flight and driving simulators as well as the treadmills, which will move and vibrate as if in a real life situation.
Parties will be able to book time in the VR centre, which charity chair Fergus Storrier said would be another welcome revenue stream for the organisation.
As well as the obvious  possibilities, the machinery could be utilised to aid treatment of dementia and Parkinson's, as well as mental health concerns and even recreate interview processes, helping people improve their job-seeking skills.
Mr Storrier said: "Firstly we are delighted to have gained the support of Resilient Scotland for this overall approach which is, without doubt, groundbreaking in many ways.
"The VR centre, when it opens, will add yet another family destination to Dundee which can only be good. In addition, the wider social impact we can provide in and away from the centre has already started to be discussed and there are endless possibilities to look at in that area.
"The one example I give is the child who can not only learn about dinosaurs but also walk alongside one and even touch it.
"It is indeed exciting times ahead and we can't wait for the centre to start running"