An "all-star" charity gig will raise cash for the upkeep of the new "people's piano" at Dundee train station.
Clarks bar on Lindsay Street will host the event on October 21 with all proceeds going towards general upkeep, tuning and security.
The original piano was smashed by thugs, leading disgusted Dundonians to raise £4,700 for a replacement.
The vandalised piano had been donated to the new £38 million station by local Dave Patterson in memory of his late wife Jean, a former Scotrail employee, who died earlier this year after a battle with Alzheimer's.
Mr Patterson, 86, said he was "very, very happy" to hear about the event, which is being organised by Kit Clark, of 1980's pop group Danny Wilson.
"I'm so grateful for the support from Kit, " he said.
"I'm not directly involved in any of it but it's a great idea and it will be taking place in a marvellous environment.
"It's absolutely wonderful and we are hoping it will take care of the costs in maintaining the piano."
Mr Clark said he was deeply shocked when he heard about the vandalism and decided to help.
---
>> Keep up to date with the latest news with The Courier newsletter
---
He said: "Our main objective is to make something beautiful come out of the double tragedy of Jean's death and the vandalism of the original piano.
"The citizens of Dundee and friends of the city worldwide seem to be with us on this. I think we'd all like to keep Dave's generosity and dream alive."
The funds will be collected through a soon-to-be established charitable trust with any surplus going towards Alzheimer's Scotland.
Performances include acoustic sets from The Collective, Revolver, The Mess Arounds, Abandon, The Interceptors and Julie & Claire from the Funkin' Idiots.
Also appearing, will be Love Puppets, David Webster, Gavin McGinty, Alice Marra & Colin Reid, George Harris, Kieron Smart, and Stephen Knight.
The gig will run from 6pm until late with a suggested donation £5 or more and a minimum donation of £3.
The new Yamaha U3 piano, which Scotrail have fully insured, was installed last month and now sits on the platform level, rather than its original location on the upper concourse.
It is hoped Scotrail staff will be able to keep a closer eye on the instrument with ticket inspectors positioned close-by.
British Transport Police (BTP) say they have so far been unable to trace those responsible for trashing the original piano.
As well as a memorial to Jean, the new piano also includes a plaque reading: "The People's Piano – Funded by donations from the citizens of Dundee and friends of the city worldwide."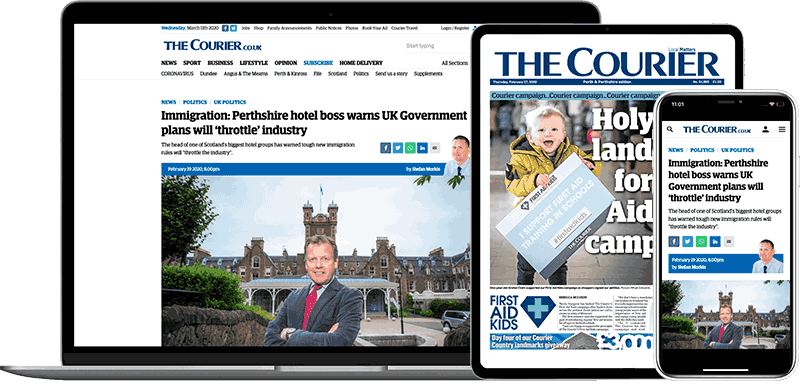 Help support quality local journalism … become a digital subscriber to The Courier
For as little as £5.99 a month you can access all of our content, including Premium articles.
Subscribe