Free dog health checks will be offered in Dundee this week from a charity's brand-new £250,000 mobile vet.
The PDSA will be carrying out free check-ups and providing general advice to locals from its PetWise vehicle on Wednesday, October 10 at the Baxter Park Pavilion from 10am to 4pm.
The 18-tonne truck is touring the UK offering "dog MOTs" after support from the People's Postcode Lottery. It is one of three such vehicles which visits locations across the UK.
Veterinary staff on-board will provide care and advice from the mobile unit.
The health checks are based upon diet, environment, companionship, behaviour and general health.
Each area is scored and an action plan explaining to people how best to improve a pet's wellbeing is drawn up.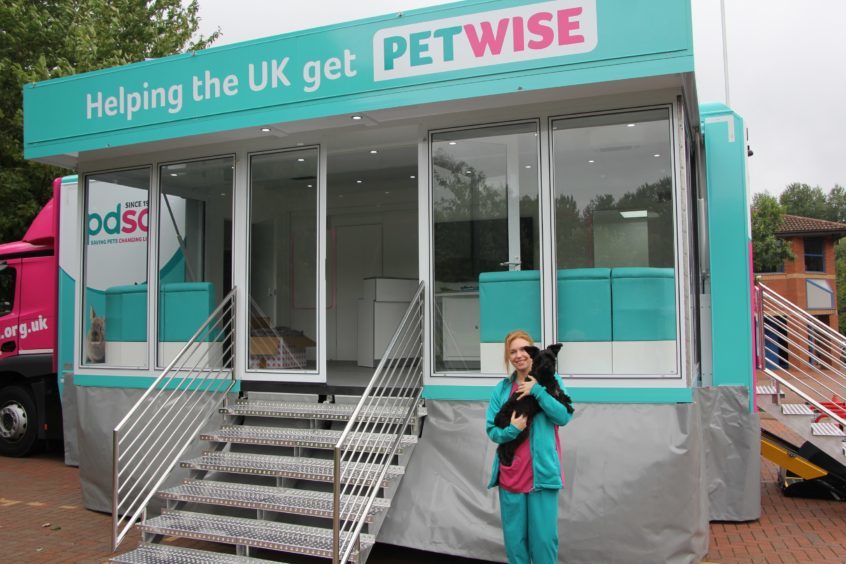 PDSA vet Olivia Anderson-Nathan, said: "People in Dundee are very lucky as this is one of the first places in the UK to benefit from our new vehicle, offering state-of-the-art facilities so we can help pets and their owners.
"Thanks to support from players of People's Postcode Lottery we can bring some of our hospital services in to the community, offer free, friendly advice, chat through hospital services eligibility, and support owners to make small changes that often make big differences to the wellbeing of their pets."