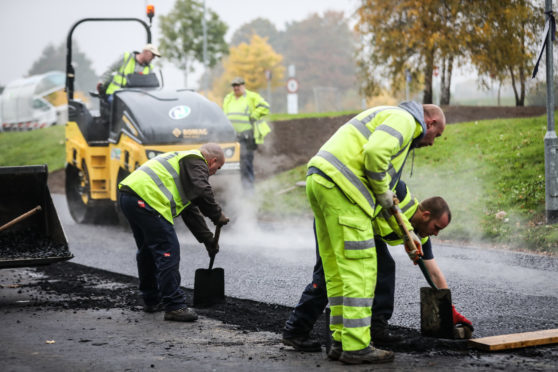 Waste plastic has been blamed for causing an environmental catastrophe in our seas. But now D&A College has found a new, environmentally friendly use for it in the construction of new roads.
The college is resurfacing routes at its Gardyne Road campus this week and is using a new product that uses recycled plastic as a binding agent in asphalt.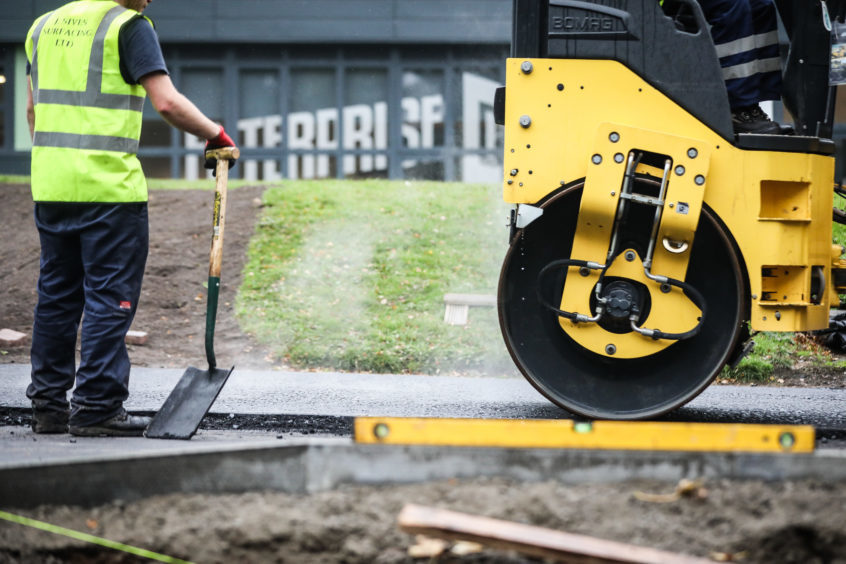 D&A College is the first educational establishment in Scotland to use the material.
Developed by Macrebur, the technique uses polymers from waste plastic that are turned into pallets then mixed with asphalt before the road is laid.
The idea came from southern India, where potholes have been temporarily repaired by packing them with waste plastic, pouring petrol over it and setting it alight.
Macrebur co-founder Nick Burnett said the resulting roads were not only environmentally-friendly , they were also longer-lasting and tougher-wearing than those that use bitumen.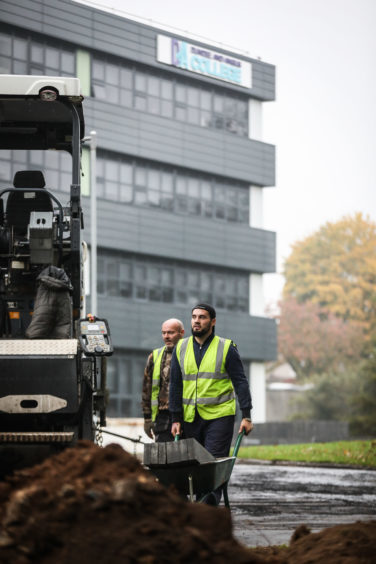 He said: "All of our products are recycled from waste plastics.
"There are two elements: it's growing because of environmental concerns over plastics but also because of the additional quality of the roads, which have a higher tensile strength."
Charlie Rogers from contractors J Sives Surfacing said previous roads laid using recycled material had proven to be extremely durable.
He said: "When you tell people the road is made from plastic they don't believe it.
"There was one done in Falkirk about three years ago and it doesn't look like it has a mark on it."
Between 3kg to 10kg of waste plastics are used in every ton of asphalt, depending on the type of road.
Macrebur won the Virgin Media Business VOOM Start-Up award in 2016 after pitching the product to Richard Branson.
The company has now laid roads in England and Ireland as well as trial roads in Bahrain, New Zealand, Australia and Turkey.
Work on the new road at Gardyne Campus is due to be completed today.