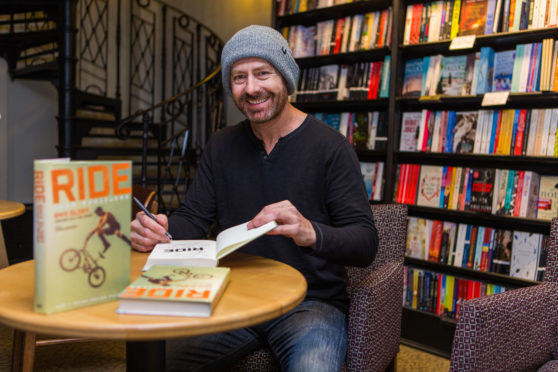 A major Hollywood film starring Fast and Furious star Ludacris is to have its UK premiere in Dundee.
Ride, the true story of world BMX champion John Buultjens, will be shown at Dundee Contemporary Arts in December.
John, who spent his late teens living in Dundee after moving to the city with his foster parents Eldridge and Marianna, said having the screening at DCA held a special significance for him.
Before it was converted into the award winning arts centre, the DCA building was a derelict factory used by BMX riders in the city as space to ride their bikes and build their ramps.
The old factory will even feature in the film itself, during the closing credits.
John credits the DCA and the city of Dundee for making him into the person he is today.
The California-based BMX brand manager was born into an abusive family, where he was regularly beaten by his biological father – played by John in the film.
One of John's earliest memories is of the man who was supposed to be his dad throwing him into an open fire.
He was adopted by the Buultjens family and went to Harris Academy, where he developed his passion for BMX.
After a chance meeting with Hollywood producer Ali Afshar, John found himself in a whirlwind-like scenario where he was on a film set, reading a script based on his story come to life.
He said: "We started riding in some of the abandoned factories in Stobswell, and then we moved to a second factory which is now the DCA.
"I have photographs, riding in the DCA building on these hand built ramps – that's where my I was able to step up to the next level in terms of how seriously I was taking BMX riding. "The DCA was where I started to ride proper ramps.
"Showing my movie at the DCA means more to me than showing it at Hollywood. At the end of the movie, when the credits roll there's footage of me riding at the old DCA back in the early 90's, bringing Dundee to Hollywood.
"On the morning of the premiere I will be doing a talk at Harris Academy, inspiring the young pupils that the world is theirs and they can be anything they want to be.
"I will also be awarding two students who excelled in themselves over the year two tickets to the premiere that night."
The red carpet will be rolled out for the sold-out premiere on Friday December 21.
A book has already been published written by John, released last year.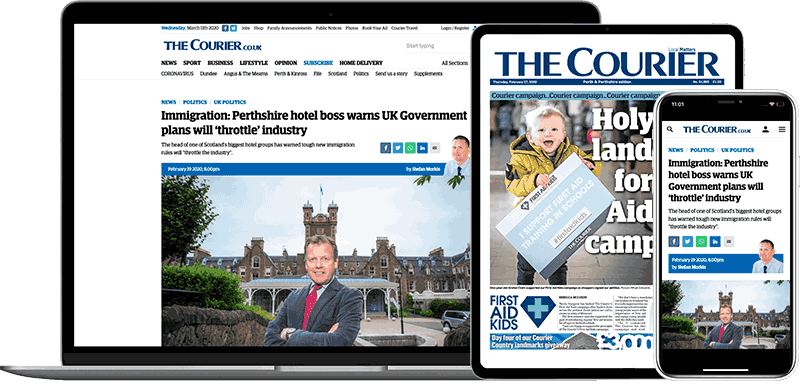 Help support quality local journalism … become a digital subscriber to The Courier
For as little as £5.99 a month you can access all of our content, including Premium articles.
Subscribe