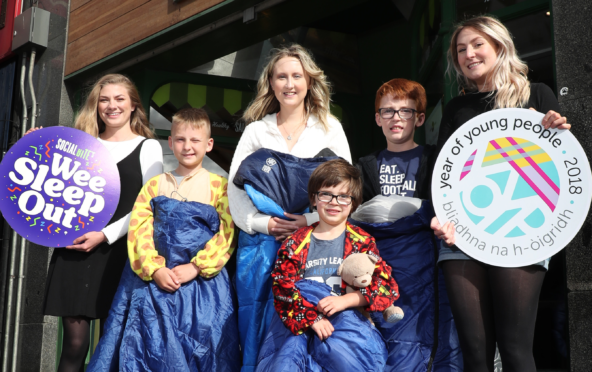 The young people of Dundee are being urged to organise their own "Wee Sleep Outs" – in a bid to end homelessness.
Around 3,500 people have already signed up, with youngsters planning to kip everywhere from back gardens and school grounds to community halls, sports centres and even in family living rooms.
Edinburgh-based homelessness charity Social Bite is calling on those between eight and 16 years old to arrange their very own Wee Sleep Outs on November 9, and hopes numbers will rocket in the coming weeks.
There's no sign-up fee and no minimum fundraising target, although young folk are encouraged to fundraise as much as they can to contribute to Social Bite's nationwide movement to end homelessness.
The November event comes a month ahead of Social Bite's bigger "Sleep in the Park" event, in Dundee's Slessor Gardens on December 8.
Crowds at the event – which it is hoped will attract 2,000 people – will be entertained by Kyle Falconer, Withered Hand, KT Tunstall and Amy MacDonald.
Money raised from the Wee Sleep Out events will go towards the wider Sleep in the Park total, which includes supporting Social Bite's major Housing First project which is expected to take 800 rough sleepers off the streets by 2020.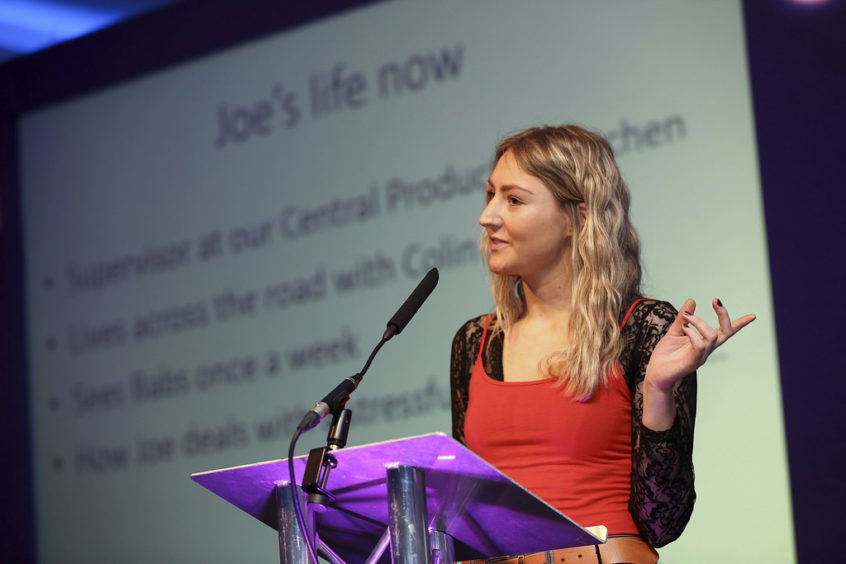 Alice Thompson, co-founder of Social Bite and organiser of the Wee Sleep Out, said each Wee Sleep Out puts young people in the driving seat and gives them the opportunity to showcase their skills and talents by leading on the development and delivery of their own sleep outs.
"The success of Sleep in the Park last year was overwhelming," she said.
"To bring 8,000 people together and raise £4 million in the process was incredible, and this year we want the young people of Scotland to join us.
"There's been a real appetite from the young people of Scotland looking to get involved, and a number of them got in touch after Sleep in the Park, offering their support.
"We even had nine-year-old Cody McManus brave the Beast from the East and sleep out in an Igloo in his back garden – raising £1,000 for the cause.
"We're proud to launch the Wee Sleep Out during Scotland's Year of Young People and give the young people in this country a voice.
"We want people of all ages to get involved with Social Bite's mission to eradicate homelessness, and we're inviting young people across the country to get creative and take the lead by organising their own Wee Sleep Out."
Alice said Social Bite will provide all resources – and organise workshops – for anyone who gets on board.
"Don't be deterred by the idea that a Wee Sleep Out is a lot of work," she said.
"We'll take you through the steps and are happy to do workshops for any group of young people big or small."
To coincide with the Wee Sleep Out, Social Bite are laying on food challenges tied to homelessness.
"We might challenge people to cook a meal using low-quality ingredients and equipment," said Alice.
"Ultimately, it's about bringing it back to homelessness."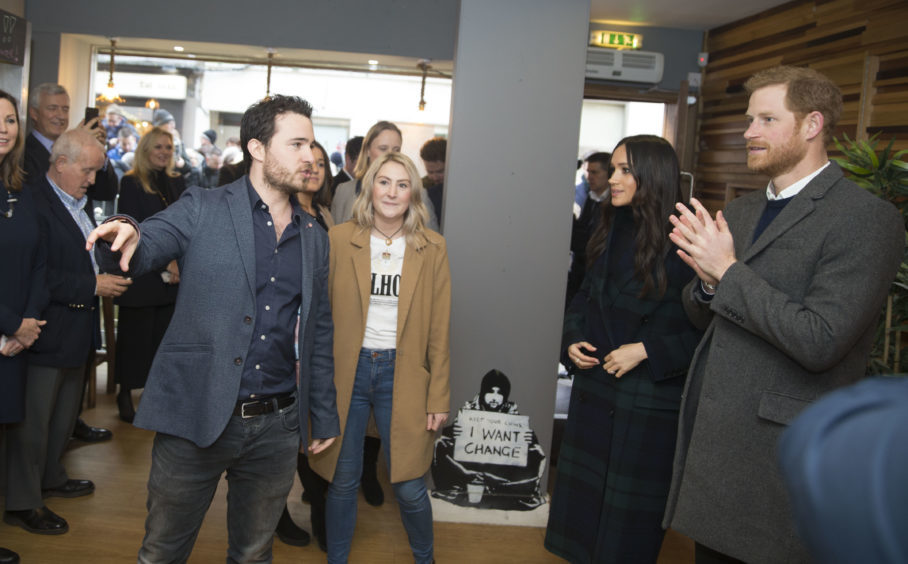 While Social Bite have set the date for Wee Sleep Out as November 9, Alice says this is flexible.
"It's nice for people to feel they're doing this together with thousands of others, but if you prefer another date, that's great," she added.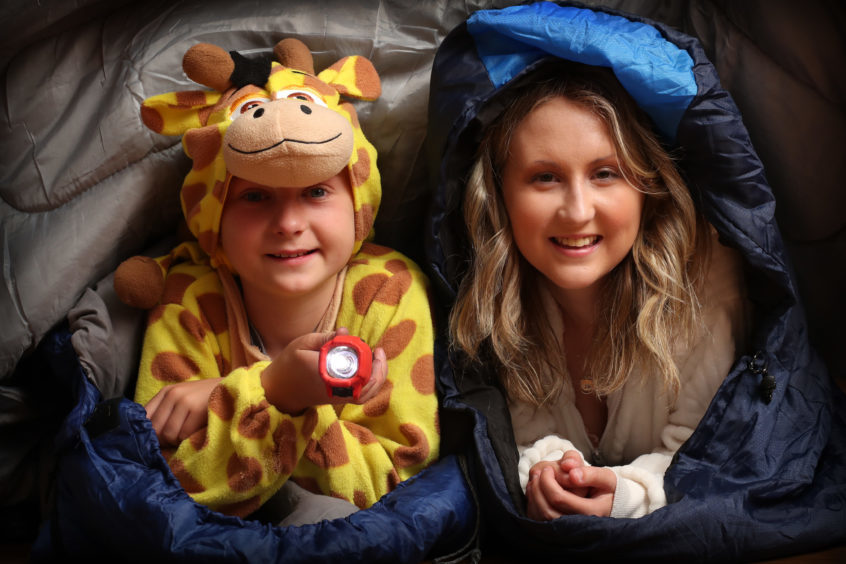 Paul Bush OBE, VisitScotland's Director of Events, said: "The Year of Young People 2018 provides us with a wonderful opportunity to celebrate, showcase and most importantly empower young people to make a difference.
"We are delighted to be supporting Social Bite's Wee Sleep Out as part of Scotland's current themed year.
"It provides a fantastic opportunity for young people across Scotland to lead the way in the delivery and development of events in their communities and at home to raise awareness of an important issue.
"2018 is the time to give young people the power to create change and celebrate their spirit of creativity and innovation and we can't wait to hear all the ways in which they plan to take part in the Wee Sleep Out."
Maree Todd, Minister for Children and Young People, said: "The Wee Sleep Out is an excellent example of how the Year of Young People has helped to provide a platform for young people to have their voices heard and for them to be part of making a real difference across the country."
info
The Wee Sleep Out takes place on November 9 and is open for registration at www.weesleepout.co.uk
Meanwhile Sleep in the Park is due to take place on December 8 in Dundee's Slessor Gardens.
Individuals, aged 16 and over, and groups are welcome to take part, with a minimum £100 fundraising commitment for a single person.
Groups, which should be formed of more than five people, are tasked with raising at least £3,000.
The closing date for entries is December 2, and people can sign up by visiting: sleepinthepark.co.uk
The money raised as part of the Sleep in the Park in Dundee, and also in Glasgow, Edinburgh and Aberdeen on the same night, will go towards the group's Housing First initiative, aimed at taking as many people as possible off the streets and into their own homes.
Private landlords, the local authority and housing associations in Dundee have already pledged 100 properties for the programme, which will be used to house people who would otherwise be homeless.
The project would also include support for complex needs that many homeless people may suffer with – such as drug or alcohol addiction and mental health issues.
Josh Littlejohn MBE, the co-founder of social enterprise Social Bite, hopes that Housing First will shift people away from "transient accommodation" such as hostels, and into "more mainstream accommodation".
Social Bite will offer up a portion of the cash that is made through the sleep-out – hoped to be as much as £4m across the country – to charities in each city.