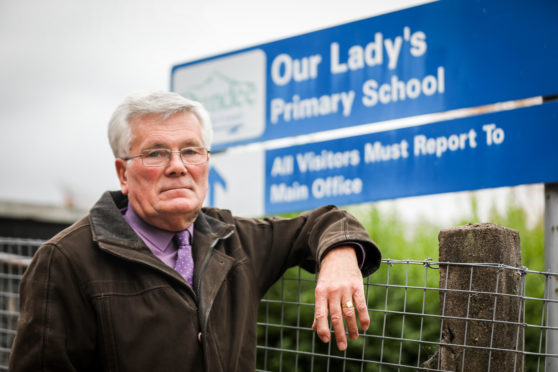 Plans for a new women's custody unit in Dundee have been backed by city council bosses despite receiving 30 objection letters and a petition signed by more than 1,000 local residents.
The unit, which would be built on the site of the former Our Lady's Roman Catholic Primary School in Hilltown, has been recommended for approval when it goes before councillors tonight.
The proposals from the Scottish Prison Service (SPS) would see the new facility house up to twenty female prisoners who have been assessed as suitable for serving part of their sentence closer to the community.
It is hoped the new unit will reduce the risk of re-offending by maintaining the women's links with their communities and families.
A group of objectors is expected to attend the meeting at the council chambers, including local resident Tom Henney, who has led a campaign against the unit being built and will also speak.
Mr Henney has urged councillors to vote against the plans to protect the living standards of people in the area and claimed he has the backing of the wider community.
He said: "We've listed all of our objections and put them in a petition but it looks like they are going to go ahead with it anyway. The number of people who stop me in the town and say it's wrong is incredible.
"I don't see the purpose of putting a custody unit in an area that already has sheltered housing, drug rehabilitation centres and a number of others. They are dumping everything in the Hilltown, it's never the Waterfront or Broughty Ferry.
"It's ludicrous to put it in an area that already has problems and its not going to do Dundee any good.
"In my view, it's a slap in the face to decent people living in the area. I could be in for a surprise but I don't know. At this stage, I can only hope."
In a report to be heard at the meeting to approve the facility, the council's executive director of city development Robin Presswood recommends that councillors give their backing subject to more than 20 planning conditions.
He adds that the unit "will not feature overt security measures of the sort normally associated with a custodial facility".
Dundee City Council confirmed it had received 30 letters objecting to the plans and one in support. It considered 827 signatures to a petition urging the authority to reject the plans but said a further 524 were regarded as invalid due to address issues.
An SPS spokesman said: "We are aware of the petition and are confident that we will put measures in place to be a good neighbour in the Hilltown.
"We have held various consultations in Dundee and most people agree in principle that the unit is a good idea but not in this location."