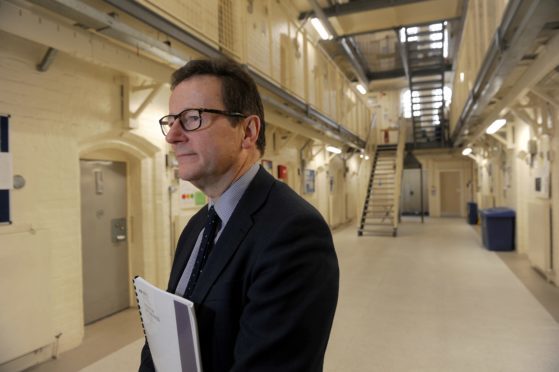 Submissions to an inquiry into mental health services in Tayside have been extended due to the number of responses still being received.
The inquiry began taking evidence at the beginning of September following a campaign by families who blame care standards at the Carseview Psychiatric Centre for a series of suicides and other incidents.
Chairman David Strang said he hoped the testimonies, both positive and negative,  would help improve treatment and support throughout Scotland, but it has emerged the probe is still receiving written and oral submissions.
The inquiry had already taken in more than 60 individual pieces of written evidence prior to the initial deadline on Friday but was forced to extend submissions by a further fortnight to cater for the "many" still to be received.
Gillian Murray, who has been at the forefront of the campaign for an inquiry since her uncle David Ramsay took his own life after being turned away by Carseview, insisted the time given for submissions was "absolutely not" long enough.
"To get 60 is quite a lot but I believe it's lower than the true number because so many people are still scared to speak up," she said.
"Mental health can be complex and people are writing about their own experience. People I've spoken to are worried about the impact on their future care and some have been swaying about whether or not to take part.
"There is no formal support afterwards so if someone gives evidence and then has a breakdown on the back of that, they don't want to end up back at Carseview because that's where their trauma started.
"I believe there still needs to be a full public inquiry into what's going on at Carseview and that is what I will continue fighting for."
Mr Strang, a former HM chief inspector of prisons, previously said it was "impossible to say how long the inquiry will take to conclude" but added that there is a balance "between being comprehensive and not taking too long".
He said there had been "very positive messages" from NHS Tayside that they will co-operate with the inquiry and look forward to its conclusions.
A spokeswoman for the inquiry said: "We received over 60 submissions of written evidence, at the closing date of Friday, October 19.
"As there are many submissions still coming in and also acknowledging the recent local holiday period, the inquiry team have decided to extended the closing date a further two weeks, until November 2.
"This will allow anyone who has been unable to submit their written evidence so far extra time to do so. Opportunities to make an appointment to give oral evidence will remain open until December 14."