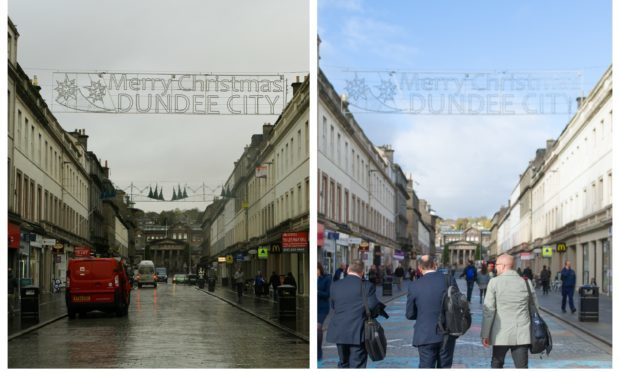 Business leaders have hailed 'a renaissance on Reform Street' as the area once known as Dundee's Savile Row continues to transform its fortunes following years of decline.
The thoroughfare was once one of the city's most successful commercial streets but was forced to contend with a general trend away from high-street shopping and a series of notable closures leaving units empty.
By 2016, there were almost as many empty shop fronts as there were thriving businesses on the street and city planners faced serious questions over its future.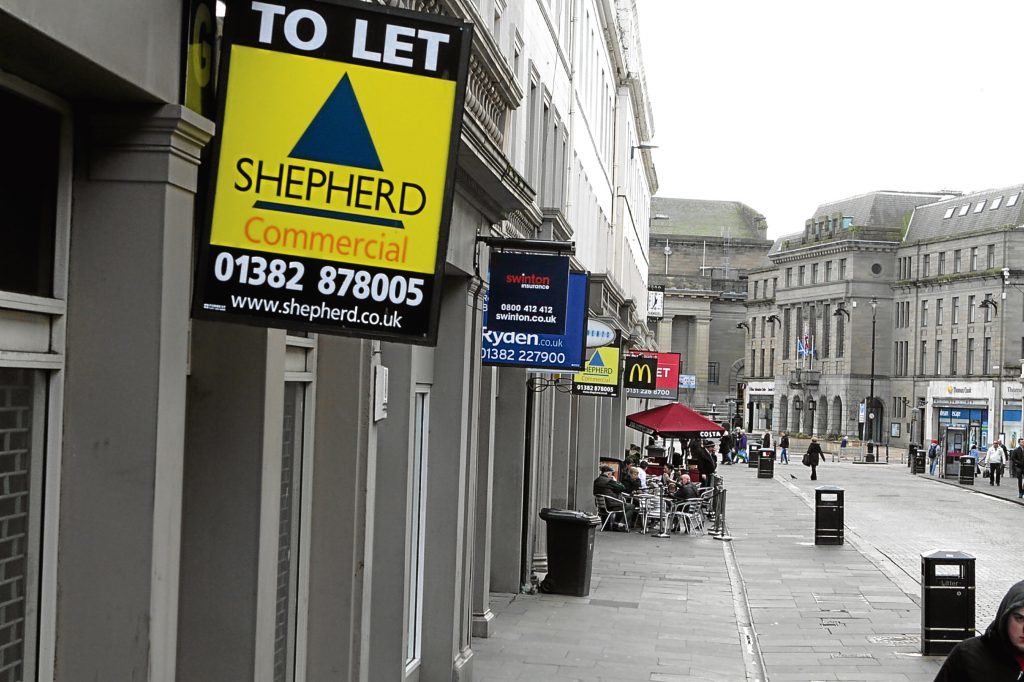 But with Dundee featuring alongside some of the world's coolest cities this year and a host of leading travel publications backing the City of Discovery, business is finally beginning to pick back up, and Reform Street traders say they are feeling optimistic.
Derrick Thames, one of four owners of the cafe chain Blend, which recently moved into new premises on the street, said business had been booming in recent months despite the firm deciding against other up-and-coming city locations.
"We did look at premises by the Waterfront, but we really like this street," he said.
"It's got a great feel to it and we hope this is the beginning of a renaissance with Reform Street. I think there is a lot of potential with Dundee. I don't think it's reached that fully yet."
A number businesses have joined Blend in choosing Reform Street as their new home in recent years, including eateries such as German Donner Kebab, Project Pizza, Fat Burger and Asian fusion restaurant Dai Pai.
Alison Henderson, CEO of Dundee and Angus Chamber of Commerce, said the throughway was now a street "on the up", adding that it has been "very positive" to see so much investment being made into Reform Street.
"The occupancy levels are stronger, there are good signs of businesses investing, the activities such as the young people from The Shore with their art project – all these things definitely add up to an increased vibrancy," she said.
"There have been lots of organised city centre activities which help bring footfall into the local area, from the design festival pop-up shop to farmers markets in the City Square and lots of engaging activity at McManus Galleries.
"What's important is that we encourage businesses with good numbers of employees to the area to encourage footfall, and Reform Street in particular is seeing the benefits of hundreds of DC Thomson employees moving back into the city centre."
Ms Henderson added: "People like to support local independent businesses, so it's great to see a breadth of new businesses opening up and existing businesses looking to invest, expand and open new ventures.
"Having a wide array of interesting places to visit, shop and enjoy experiences like live music and art is hugely important to attracting people from our key tourism attractions and from cruise ships into our city centre and business areas."
Council bosses began a project to clean up shop up fronts in the thoroughfare more than two years ago in a bid to capitalise on a European trend of encouraging cafes and restaurants to set up in areas formerly dominated by retail.
City development convener Lynne Short said she was "so pleased" to see the work and effort of people striving to re-energise Reform Street finally pay off and predicted more good news was still to come.
"In particular, I really want to single out the team at McDonalds who, in addition to regular litter picks, have also been working with property agents to clean the windows in some of the vacant properties," she said.
"Interest in some of the vacant units is already starting to see new businesses opening up, like at number 46 where Happy Feet Dundee is taking up occupancy.
"It is also a major boost that the long term vacant former Hynd's Amusements is under offer for sale to a local investor which will see this unit brought back into use.
"Recent cafe and restaurant additions along with the now established brands such as Coffee and Co, German Donar Kebab, Dai Pai and Project Pizza mean that Reform Street is fast becoming a destination for food."
Ms Short added: "Increased activity in city centre retail units is a sign of rising confidence in the Dundee market and with the expected growth in tourism there is more to come in the way of new opportunities and employment in the city centre."
Dundee City Council's city centre manager Sarah Craig was approached for comment but the local authority declined on her behalf.
Don't miss Thursday's edition of The Courier when businesses share their thoughts on the 'V&A effect'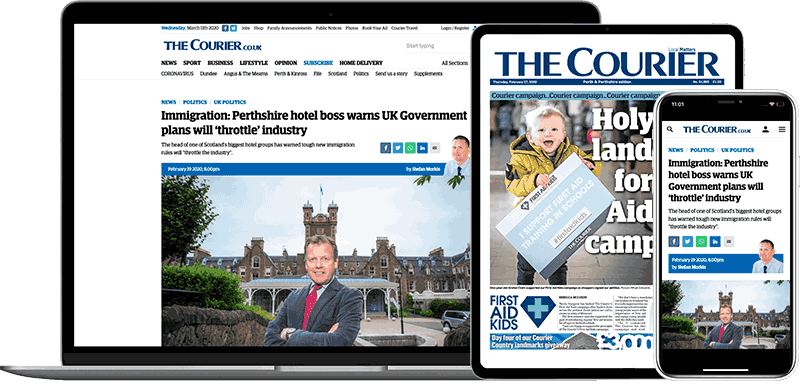 Help support quality local journalism … become a digital subscriber to The Courier
For as little as £5.99 a month you can access all of our content, including Premium articles.
Subscribe