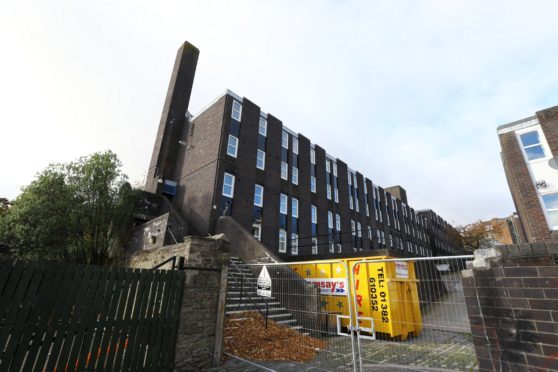 Furious West End residents have reacted with disbelief over plans to convert a block of former flats into HMO homes for nearly 200 students, despite existing concerns about overcrowding in the area.
The Courier can reveal that McClaren, the construction firm which purchased Peterson Hall student accommodation in Roseangle in July, hopes to convert the 82-bed block into housing for 191 students and has already spent months planning the move.
Local residents previously expressed concerns about overcrowding and a lack of parking in the streets surrounding Peterson Hall when the property was managed by Dundee firm Law Property Group and featured just 20 dedicated spaces for cars.
Homeowners hit out at the idea of compounding existing problems by increasing the capacity and expressed disbelief they had still not been consulted, despite external companies being involved in the project since at least May.
Ann and John Duckett have lived in nearby Seafield Road for 22 years and said parking in the area had been a major issue for most of that time.
Ann, 60, said: "The area cannot withstand more people coming in. There's a lot of students who leave their cars for weeks or even months at a time because everything they need is within walking distance.
"You get scared to leave in your car as you know someone will be in the space as soon as you go and then you won't get parked. We just have to live with it, but it will surely get worse if there are more students in the area."
A previous occupant at Peterson Hall, who asked not to be named, feared the building would be too small to accommodate 191 bedrooms without seriously impacting on living standards.
He said: "I would say that you would be looking at rooms where you would be able to sit on a single bed and touch each of the walls.
>> Keep up to date with the latest news with The Courier newsletter
"There were certain busy times, like at the start of the year or when students came back from the Christmas break, where the roads outside were like a car park.
"We always tried to be good neighbours but there was already tension there. I think this would make things a lot worse for the people living at Peterson Hall and for everyone around it."
A skip and other construction materials have been spotted outside the property in recent weeks but it is understood no proposals have yet been put before Dundee City Council's planning committee.
West End councillor Fraser Macpherson, who was not previously aware of the project, said he would have "very real concerns" over the nature of the proposals.
"I would question the appropriateness of increasing the occupancy per flat to that extent because I am aware that some of them are really not that large," he said.
"Were an application to come forward, I think there would be clear questions over having this adjacent to residential housing and my immediate concern would be the effect of having this number of occupants per unit."
McLaren failed to respond to multiple approaches for comment.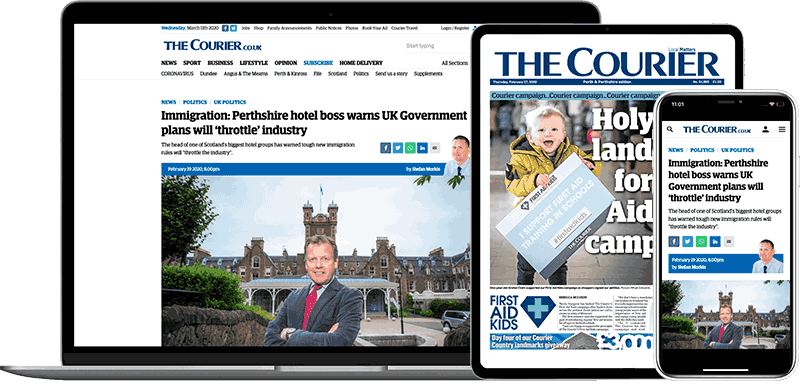 Help support quality local journalism … become a digital subscriber to The Courier
For as little as £5.99 a month you can access all of our content, including Premium articles.
Subscribe