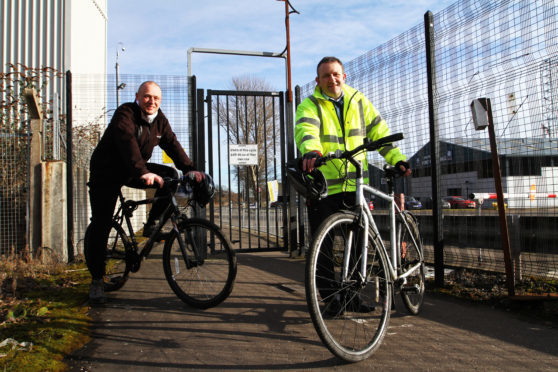 Lochee's cycle routes will be upgraded and an improved cycle path through Dundee docks will open this winter as the council hailed its two-year cycling strategy a success.
The local authority's cycling spokesperson, Councillor Kevin Cordell, said the city's infrastructure has been developed as part of the strategy, which was launched in 2016.
The route linking Dundee and Broughty Ferry,  part of the National Cycle Network Route 1, is undergoing a £376,000 facelift including smoothing the surface and widening the path.
Mr Cordell pledged future investment into Lochee's cycle routes as part of an ongoing commitment to cycling in the city.
However, he admitted Dundee still has "a lot of catching up to do" with other European cities.
He will discuss the progress of the city's cycling network improvements at Monday's city development committee meeting.
Mr Cordell said: "As part of the strategy we set up a cycling forum, which allows cyclists to come together and discuss relevant issues.
"At the docks, we will be putting in a better surface and the path will open again early in the new year.
"We've also put in cycling counters in places like Douglas Terrace, which gives data on how popular cycling is.
"In Bank Street, we've put a contraflow system for cyclists, which they say is useful for them.
"At the meeting we will be discussing what we have done, and also what we still need to do.
"In the next few years we will look at improving cycling routes around Lochee, for example. We still have a lot of catching up to do with other European cities."
A progress report that will be considered on Monday also highlights improved delivery of Bikeability across Dundee schools as the successor to the former cycling proficiency test.
Mark Flynn, deputy convener of the city council's city development committee added: "The physical infrastructure to support more active travel, including cycling, has been improved since the strategy was launched.
"There is better cycle parking at our schools, routes have been upgraded around Caird Park and along the riverside and crossings over major routes have been put in to make cycling easier."