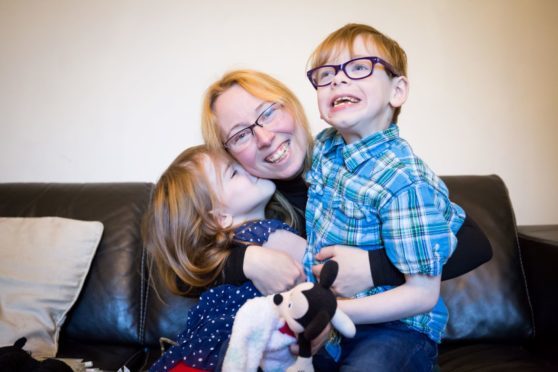 A family from Broughty Ferry are urging Scots to throw their support behind the children's charity which helped care for their baby daughter in the final days of her life.
Andrew and Jaclyn Suttie raised £6,800 for Chas (Children's Hospices Across Scotland) in memory of little Jessica, who died at just eight months old.
They are now asking people to donate to the charity this Christmas.
Jessica was diagnosed with Zellwegger Syndrome soon after she and her twin sister Georgia were born on Hogmanay 2016.
The rare genetic condition can affect many parts of the body and reduces its peroxisomes, which are involved in the oxidation of cells and the break down of fatty acids.
Not long after the diagnosis, the family visited Chas Rachel House in Kinross for care.
It was there that Jessica spent her last days before her death in September last year.
The Suttie family decided to mark the anniversary with a fundraising Butterfly Ball in her honour.
Jaclyn said: "I decided to hold the ball in September as it it was a year on from Jessica's death, so a lovely way to remember her by.
"I hope wee Jess would be proud of what we've managed to achieve for her so far.
"I'd encourage everyone to get out and fund-raise for Chas, who helped care for my family at one of the most difficult times imaginable."
Chas currently supports 17 children with life-shortening conditions at Kinross and others through the charity's Home team, which helps families at home and in hospital.
Across Scotland, the charity supports 340 families, including the James-Bruce family in Aberdeenshire.
Both children in the family have rare Trisomy conditions.
Both Findlay and Iona need to use a wheelchair as they have low muscle tone and are fed through a tube.
Findlay, 9, also has epilepsy and Iona, 7, has a multitude of complex issues and is unable to speak.
Mother Charlotte said: "The children can have good days and they can have really bad days. Christmas, in particular, is always quite a frantic time.
"You never know whether your child is going to have another five Christmases or 10 or whether this will be their last. We've also had several Christmases in hospital, including Iona's first as we weren't able to take her home until she was 11-months old.
"Rachel House is a lovely place at any time of the year but at Christmas it is always that extra bit special."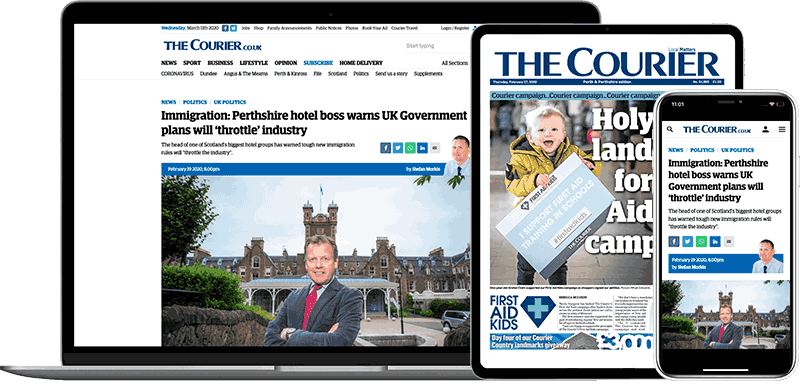 Help support quality local journalism … become a digital subscriber to The Courier
For as little as £5.99 a month you can access all of our content, including Premium articles.
Subscribe