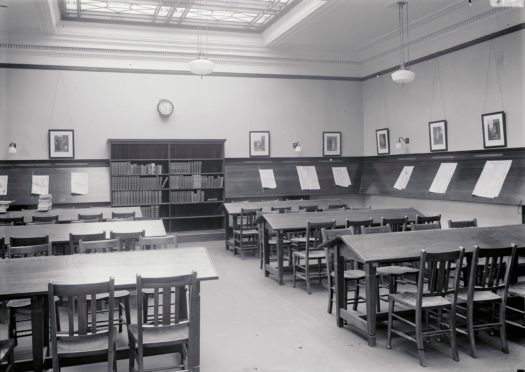 Broughty Ferry Library marked its 90th birthday with an evening looking at the past and future of the "community resource".
The evening included talks on the history of the library, a presentation of a 'gold brick' by Friends of Broughty Ferry Library (FBFL) and a cake depicting the building.
Around 60 people were at the event, hosted by Leisure and Culture Dundee, which included representatives from Leisure and Culture Dundee, stakeholders and members from the FBFL.
Chris Johnston, an FBFL committee member, told attendees the building of a library was a condition of the Ferry becoming part of Dundee.
The gold brick presented by FBFL is a symbolic token, representing £100 of donations the group has made towards a planned new wing for the library.
Leisure and Culture Dundee has approved a design concept for a new community wing for the facility and are actively sourcing funding for the project.
Rachel Burn, FBFL secretary, said: "It is very much a community resource because there isn't a community centre here so there is a lot of people coming.
"Just yesterday morning there was a group of 20 people meeting at the library before an expedition.
"There is always lots of things going on and people getting information on a lot of things. It's very active.
"I've been a member of the library since I moved to Broughty Ferry in 1993 and joined the Friends in 2013 when discussions for a group to keep the library going began.
"We're hoping that the celebrations will encourage people to support it for the next 10 years and get the next wing built."
The cake was baked by a "friend" of the library, but not a member of FBFL, Rachel added. It was designed to look like the building exterior.
Among the work done by FBFL is fundraising and the poetry and prose competition, which next year will be changed to a painting competition.
People will be invited to make a painting depicting a scene from any book in the library. Applications will open in January next year and will close in June.
The first book taken out at the library was Montrose by John Buchan. It was taken out by John Charles Buist, who officially opened the library and reading rooms at 3pm on Wednesday October 24 1928.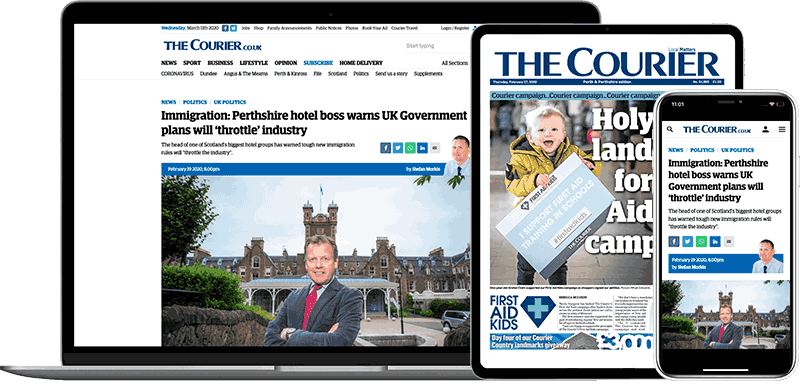 Help support quality local journalism … become a digital subscriber to The Courier
For as little as £5.99 a month you can access all of our content, including Premium articles.
Subscribe