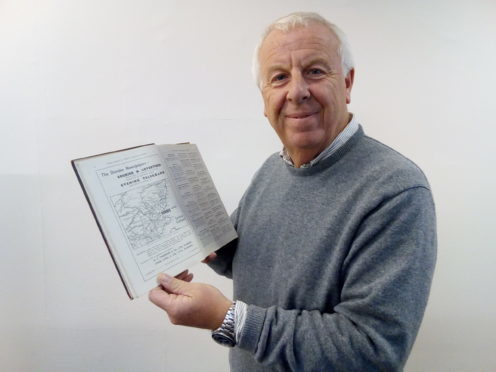 A rare book detailing the commercial history of Dundee is to be one of the top prizes at an upcoming charity auction.
A copy of the Dundee Chamber of Commerce's  1936 centenary souvenir book will go on sale at the Rotary Club of Dundee's charity gala dinner on Friday.
The tome marks the first 100 years of the city's business chamber, which was founded in 1836.
It features a wide range of facts, figures, adverts and records from a period of history almost unrecognisable today.
Details of Dundee's "three Js" – jute, jam and journalism – are covered across more than 300 pages, as are shipping and aspects of the city's once-booming manufacturing sector.
An advertisement by publishers DC Thomson & Co Ltd and John Leng & Co Ltd for The Dundee Newspapers proudly announces The Courier & Advertiser "gives full commercial and financial news and jute market reports" while The Evening Telegraph gives "the latest news every evening".
Each was on the news stands in 1936 for the price of 1d (one old penny) a day, according to advertisements found in the book.
Fundraising drives for the Tay Road Bridge are also on show in the book, a full three-decades before the bridge was completed.
Prizes of a sporting and non-sporting nature will be on offer at Friday's dinner.
Another notable non-sporting prize at the dinner is a trip for two to the O2 Arena in London with private box tickets for the Strictly Come Dancing tour.
Sport related prizes include tickets for the Scottish rugby internationals, rounds of golf at some of the top courses in Courier Country, tickets to English premiership football matches, hospitality tickets for Dundee and Dundee United and a framed Lisbon Lions 40th anniversary shirt marking Celtic's historic 1967 European Cup final victory.
Guest speakers at the 33rd Rotary Club of Dundee charity gala dinner are barrister, former boxer and now successful crime novelist Tony Kent and former Perth prison governor Robbie Glen.
The charity dinner has raised more than £800,000 for good causes since its inception in 1985.
Tickets for the Friday event at the Invercarse Hotel and the chance to bid for the auction prizes are still available by telephoning 07947 070264.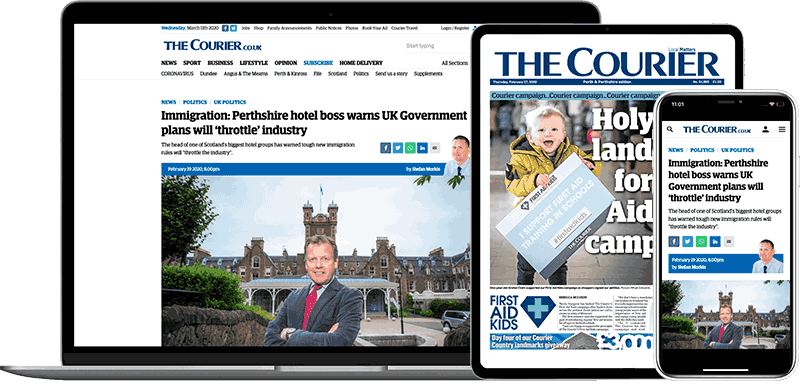 Help support quality local journalism … become a digital subscriber to The Courier
For as little as £5.99 a month you can access all of our content, including Premium articles.
Subscribe