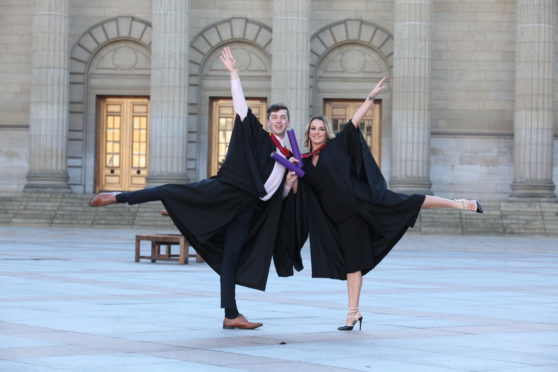 More than 500 Dundee and Angus College students were at the Caird Hall on Friday to collect their hard earned qualifications.
Students who completed Higher National programmes to receive HNC or HND, BA degree, SVQ, VTCT and PDA awards were joined by 1,500 family members and friends to celebrate their success.
A motivational address was given during the afternoon ceremony by former DC Thomson journalist-turned charity worker Daniel Adams.
Mr Adams is a director of Mary's Meals, who quit his role after interviewing Magnus MacFarlane-Barrow – Mary's Wheels founder and chief executive.
He told those receiving their new qualifications that nothing is impossible if they face the challenges of life with compassion and determination.
Among those celebrating were Shaun Stickland and Ellen Ryder, who both received BAs in contemporary dance.
The pair had to overcome a number of challenging obstacles over the course of their studies.
Shaun underwent heart surgery last summer and has been fitted with a pacemaker.
Ellen suffered a bereavement in her third year, when her boyfriend died.
Shaun said: "I have a pacemaker so I had to be very careful with training and realised that I had to approach some things more slowly than others, especially towards the end of my degree as I was in and out of hospital for appointments.
"My time at college not only allowed me to work with industry professional artists but also to make some amazing friends and have a great support system to explore my own creative ideas."
"I had heart surgery during the summer but I'll hopefully be back performing soon."
Ellen credits her tutors for the success of her studies and said being able to throw herself into her work helped her cope.
She said: "This was an incredibly hard time for me but I had a lot of support from my friends, family and the college staff.
"I believe that really immersing myself in my work helped bring back some normality to my life and was a good distraction for me."
During her time at college Ellen had the opportunity to perform at many different events in both Dundee and Edinburgh.
She also wrote and choreographed a musical with one of her close friends.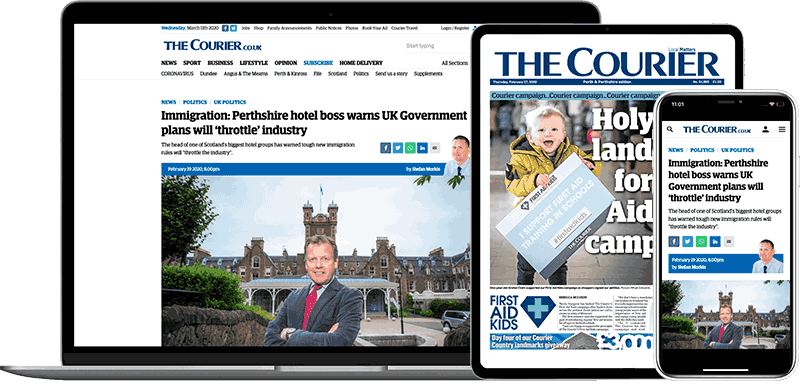 Help support quality local journalism … become a digital subscriber to The Courier
For as little as £5.99 a month you can access all of our content, including Premium articles.
Subscribe