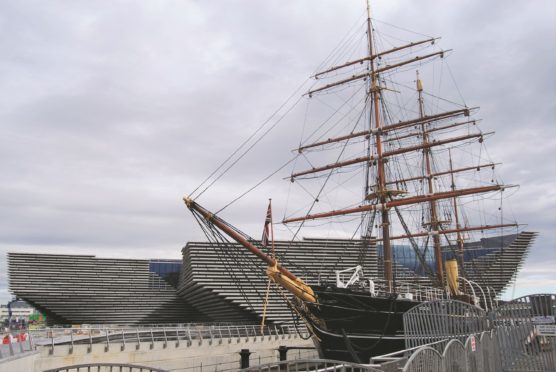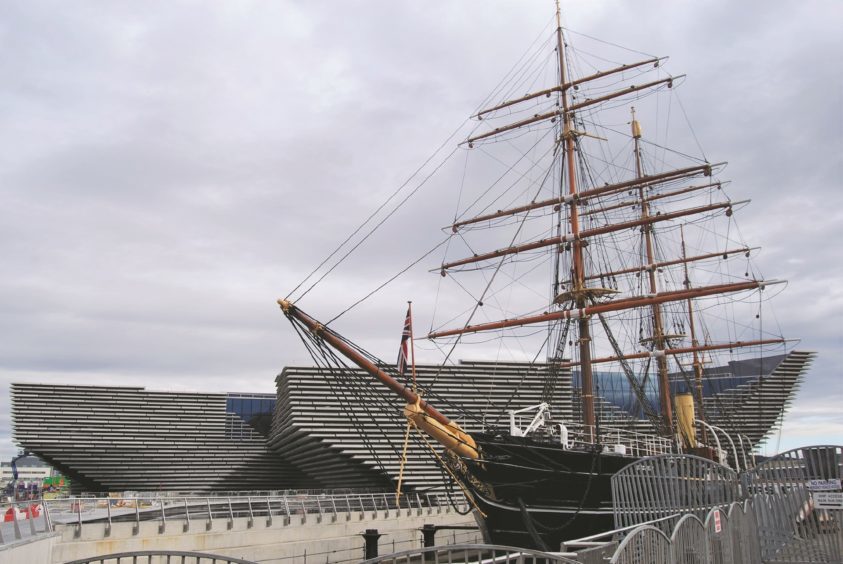 A Dundee tourist guide has become an official ambassador for the city, giving her the  chance to showcase it to visitors from all over the world.
Fiona Mackenzie was presented with her Blue Badge Guide certificate by the Duke of Argyll on October 25.
Ms Mackenzie, who lives in Liff, is one of just two guides in the city who hold the badge, which allows them to take visitors from all over the world on tours anywhere in Scotland.
She was presented with her certificate at a ceremony in Linlithgow after completing an 18-month course organised by the Scottish Tourist Guides Association (STGA).
Fiona said: "The combination of academic work, research and practical skills is very demanding.
"However, having worked last year as a student and now completed my first season as a qualified guide, I find that it all fits together and I continue to learn more on the job.
"Meeting new people and sharing Scotland with them is just great."
Before achieving her Blue Badge, Fiona had a varied career in international relations, living in Brussels, Budapest, London and Edinburgh before moving to Dundee and going for self-employment.
She added: "I have always been interested in anything and everything about Scotland and the course helped me understand the background to it all, the reasons why things look like they do or happened like they did, so I will use that to entertain my clients as well as inform them," she said.
Blue Badge students cover a wide range of subjects including history, art, archaeology, geology, industry, film, wildlife, TV and sports.
They also travel round Scotland and study the different regions, as well as learning how to guide on a coach, at historical sites and to conduct walking tours.
The Duke of Argyll, who spoke at the ceremony,  said  Scotland's tourism industry was in wonderful shape.
Dundee in particular, has been included in the Lonely Planet Top 10 Best Travel Destinations for 2018 to coincide with the opening of the V&A.
In Tayside and Fife there are councils, chambers of commerce, Scottish Enterprise, Visit Scotland and a wide range of organisations meeting, networking and planning how to advance tourism in the area.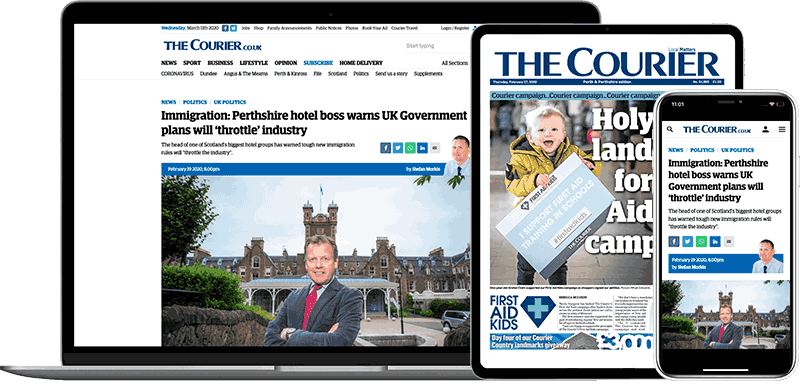 Help support quality local journalism … become a digital subscriber to The Courier
For as little as £5.99 a month you can access all of our content, including Premium articles.
Subscribe