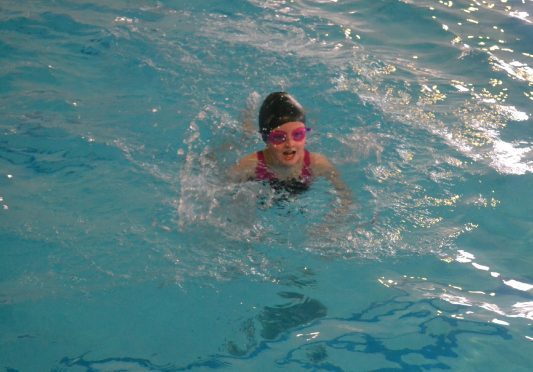 Learning to swim is one of those experiences so universal that it is even hard-wired into our language.
When someone is plunged into a new circumstances or job without any preparation or training we say they have been thrown in at the deep end, perhaps we even want to see if the person will sink or swim in those particular circumstances.
Ironically, throwing someone in at the deep end of the pool is the worst way to teach someone to swim.
There would be panic, splashing and,  if no actual drowning occurs, a lifelong fear of water is the likely result.
Finding a way to teach children to swim has become a major headache for Dundee City Council, and one of its own making.
In May this year, The Courier revealed plans to end lessons for all primary six pupils in the city.
A bungled statement then said schools could use pupil equity funding to pay for lessons before this idea was shot down by education secretary John Swinney.
Council leader John Alexander then took the unprecedented step of blaming a "communication cock-up" for this idea being floated in public.
The problem, from the council's perspective, is that providing lessons to all primary six pupils is a waste of time and resources.
They say that by this age many children are already swimmers and that the time it takes to transport pupils from their primary to the nearest available secondary school swimming pool means they can have as little as 20 minutes in the water.
Education convener Stewart Hunter has said the current delivery model for lessons "doesn't work and doesn't deliver" for young people, adding the council has been looking to find better ways of teaching children to swim for years.
All of that is probably true and hopefully the trials of new delivery models will find a way to better use resources even if they throw up new problems of their own  — such as the possibility that some non-swimmers will be taken out of classrooms for lessons while their peers remain in school.
But the row over swimming lessons could have been avoided if the council had been more open about its plans.
Headteachers were told the lessons were being cut before any alternatives were put in place and it is only now councillors will get to debate the changes.
Just because something has always been done one way does not mean that is how it should always be done.
But the simple truth is that people are always sceptical about change, particularly changes that are sprung on them seemingly without warning.
Had the council suggested at any point over the past two years that the current way of teaching kids to swim was not working then much of the current controversy would have been avoided.
Councillors face difficult choices every day and not every decision they make will be a popular one. But being upfront about the challenges they face is the best way to avoid an outcry.