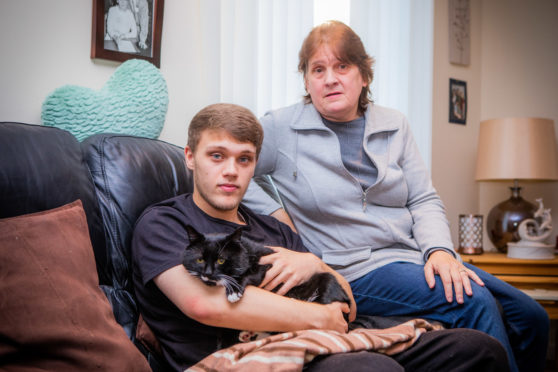 A Dundee family who had given up their cat for dead were "over the moon" when it was returned after FIVE years.
Curtis, who is now eight-years-old, failed to return to his home on Craigie Street after going for a wander in 2013.
The marauding moggy was spotted prowling the streets in the West End – the other side of the city – several times, but continued to evade capture.
His owner, Christine Docherty, said she and her son Charlie, who was 15 at the time, gave up on getting Curtis back.
She said: "We had recently moved house and we waited a few weeks before letting the cat out.
"He just never came back. He was spotted near our old home in Blackness Road but we never got him back.
"My son was upset at the time as he was quite young and had been very attached to Curtis.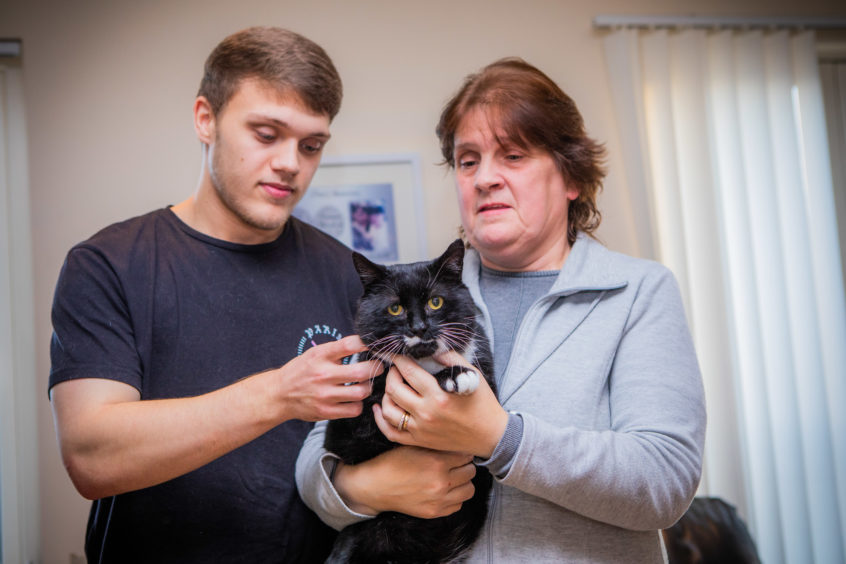 "Charlie was 11 and saw Curtis being born – he helped look after him when he was a kitten.
"We went out looking for him many times and in the end we had to give up. Years went by and we thought he had died."
Christine got a shock on Friday, when her daughter phoned her to say she had spotted a photo of Curtis on the Missing Pets Dundee and Angus Facebook page.
He had been picked up by Cats Protection and the Missing Pets group was appealing for the owners to come forward to collect him.
Christine and Charlie had an emotional reunion with their pet the next day.
Christine added: "We're over the moon.
"I just can't believe he's alive after all this time.
"Charlie is very happy and couldn't get over how many white hairs Curtis has now.
"He's looking OK  and is adjusting fine to being back, although he's a bit quiet.
"It was a real happy ending."