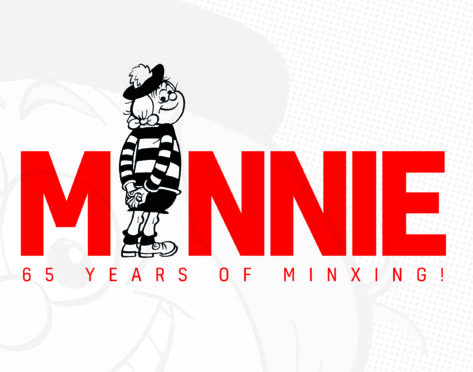 She is one of the most popular characters in the Beano and doesn't look a day over 10.
But the Dundee comic is celebrating 65 years of Minnnie the Minx.
The tomboy made her first Beano appearance on December 19 1953, designed to be a female rival for Dennis the Menace.
Minnie was soon promoted to a full-page comic strip, and would eventually push Dennis and Gnasher off the cover.
In celebration of the character's blue sapphire anniversary, a collector's edition magazine, 'Minnie – 65 Years of Minxing' has hit the shelves.
The magazine takes a look at how the character became a pop culture icon.
The milestone comes as the Beano celebrates its 80th anniversary, which included an exhibition in McManus Galleries.
John Anderson, Beano editor, said: "One of the things that has helped make Minnie the Minx such an enduring character is that she remains so relatable.
"She doesn't have any superpowers, she's just a wilful girl who stands up for her rights and shows other girls that they can too."
Alexandria Turner, editor-in-chief for kid's magazines and comics with Beano publicist DC Thomson, said: "Minnie has inspired generations of girls to be who they are and be unapologetic about it.
"Here's to many more years of Minnie mischief, and many more generations of women represented in comics."