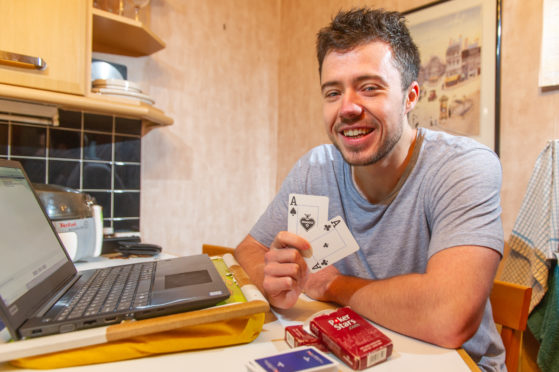 A former Dundee chef has won a dream trip to the Bahamas and a chance to pocket millions of pounds in one of the world's most prestigious poker tournaments.
Blair Armstrong-Payne, from Broughty Ferry, proved he has just as much skill on the felt as he does on the stove by picking up €21,000 and a highly-coveted Platinum Pass at a PokerStars Megastack event while on holiday in Namur, Belgium.
The 27-year-old will jet off to compete against some of the world's finest players for a chance to win a share of the €7.9 million prize pool at the PokerStars Players No Limit Hold'Em Championship in January next year.
Mr Armstrong-Payne said: "I think I have a reasonable chance of winning it. I don't like to be pessimistic, so yes, I think I have a reasonable chance.
"It would definitely be my biggest win by a mile – my usual buy in is only about £400 or £500 pounds so this is a bit of a step up.
"I started playing for fun when I was 16 and then I started playing in the pub. I quit my chef job and went travelling. When I came back, I got back into playing and I've just continued from there really.
"If I won the main prize, I would probably do a lot more travelling over the next few years and share it with people I know."
Mr Armstrong-Payne came fourth at Megastack Namur, missing out on the first Platinum Pass, but his position entered him in a random draw for an additional ticket.
He was sitting in a bar in Naples when he received an email informing him he had won the random draw, securing his seat to the Bahamas.
The pass is valued at around £26,000 and the trip, along with accommodation at the five-star Atlantis Resort, will be all expenses paid.
However, the Broughty Ferry man admitted he almost passed up on the opportunity after initially believing he had been the victim of a scammer.
He said: "I was in Italy when I got the email. I couldn't believe it at first, I thought it was a scam. I just left it initially but I got my mate to check it out and he said it was legitimate.
"My mum and dad are quite happy for me, although I think my mum would rather that I went and got a job instead of doing this."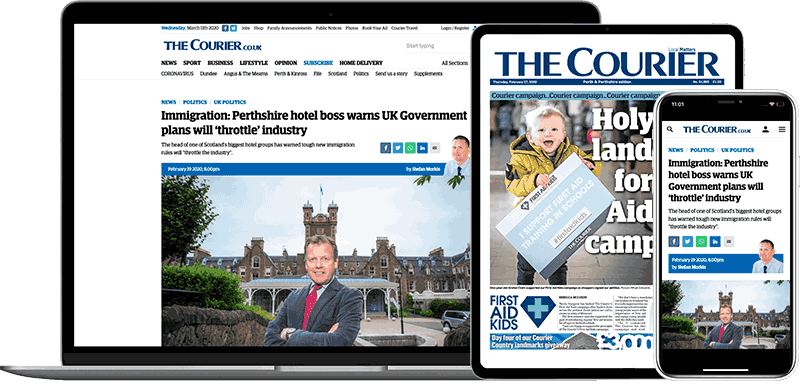 Help support quality local journalism … become a digital subscriber to The Courier
For as little as £5.99 a month you can access all of our content, including Premium articles.
Subscribe