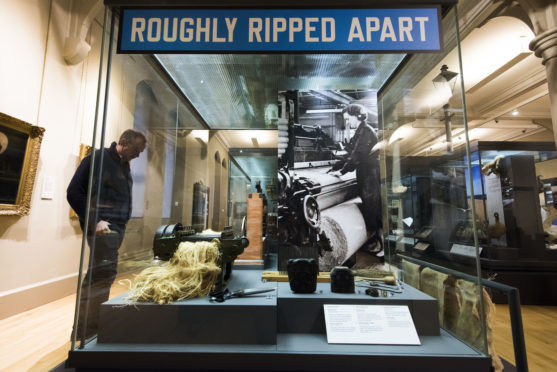 Visitors to The McManus in Dundee will be invited to view the museum's collection with fresh eyes thanks to its new exhibition by American conceptual artist Lawrence Weiner.
In a first for The McManus – and Dundee – the gallery is presenting an exhibition courtesy of Artist Rooms, a touring collection of over 1,600 works of modern and contemporary art jointly owned by the National Galleries of Scotland and Tate.
Work from the collection is displayed across the UK in solo exhibitions and the gallery was chosen to showcase the work of influential artist Lawrence Weiner.
Lawrence was born in New York in 1942 and continues to live and work in the city. He sees himself primarily as a sculptor, and early in his career he adopted language as his medium of choice.
His wall texts will be on show at McManus alongside a mini-retrospective that includes a selection of works on paper, archive and ephemera that give an overview of his work over the last five decades.
Throughout his career, Lawrence has exhibited internationally and presented translations of his wall texts in other languages. Collaborating with the team at McManus, the Weiner studio agreed to the texts being translated into Scots for the first time.
These new texts have been created by local author James Robertson, who has years of experience translating books into Scots for children and young people. He has also worked with musicians and provided translations for the Robert Burns Birthplace Museum, Alloway, for its opening in 2010.
James explains: "As with any translation process, there are always more ways than one to do it. You can do a literal translation where you simply try to make as accurate a translation on a word to word basis as possible – but that can sometimes end up as quite a lifeless translation.
"With quite of few of the phrases I was presented with, there were a number of different ways I could have gone or Scots words I could have used. It's also about syntax and grammar, because sometimes Scots would be in a slightly different running order from English.
"I also had to remember to be true to the spirit of the original words and what Lawrence Weiner was trying to do."
James adds: "Because this is an art exhibition – and Lawrence is trying to challenge people – that gave me permission to try and do the same thing. So, although some of it is straightforward and pretty easy for folk to understand, there are other phrases that are a bit more challenging and people might not find too familiar."
He added that the rhythm of the language and how it looks visually was also very important: "It's about trying to make all of those things fit together."
One of James's translations goes from "TAKEN TO AS DEEP AS THE SEA CAN BE" to "TAEN TAE THE NETHERMAIST GRUND O THE SEA".
Lawrence's wall texts have been scattered throughout The McManus wherever curators thought there was a link between the words and the museum's collection. James's translations will be housed in the main display.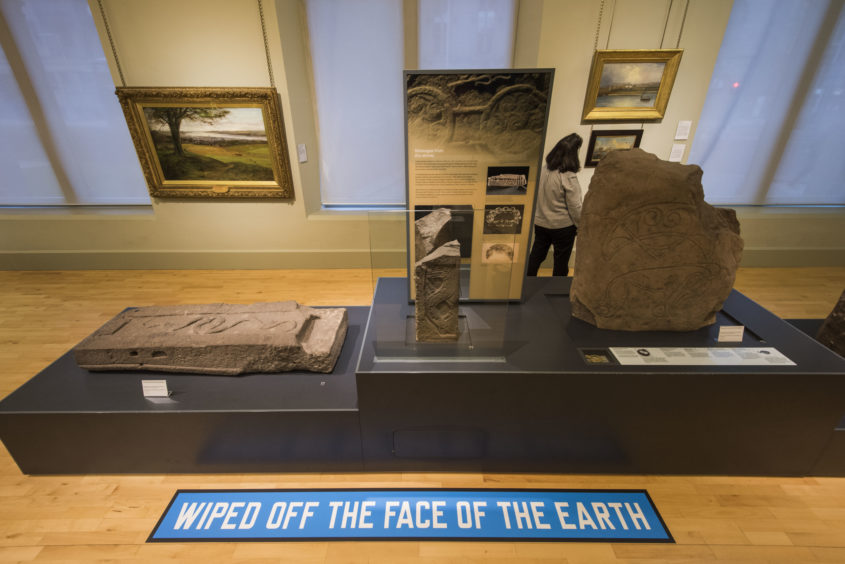 Curatorial assistant Lili Bartholomew explained that the team looked for the best spots to display Lawrence's works – and they would be interested in what visitors think, too.
"They need to be read to exist as a piece of art. It really involves the visitor in the process," she says.
"We are hopeful that people who aren't that sure about conceptual art will come in see the statements and be intrigued to see the galleries and, likewise, people here for the art will be inspired to see other areas of the collection."
Due to other work commitments, Lawrence is not expected to visit The McManus. Since the show runs until February, however, he may find time to fit in a trip to Dundee. On discovering he has a sweet tooth, McManus staff sent him some locally-made marmalade as a gift.
Artist Rooms: Lawrence Weiner runs at The McManus: Dundee's Art Gallery & Museum until February 17, 2019.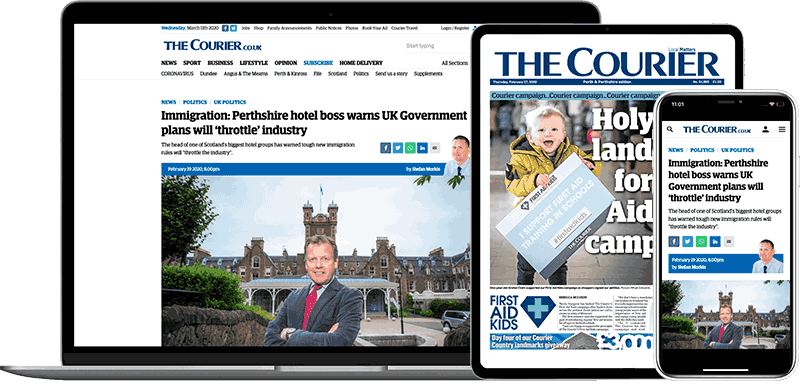 Help support quality local journalism … become a digital subscriber to The Courier
For as little as £5.99 a month you can access all of our content, including Premium articles.
Subscribe