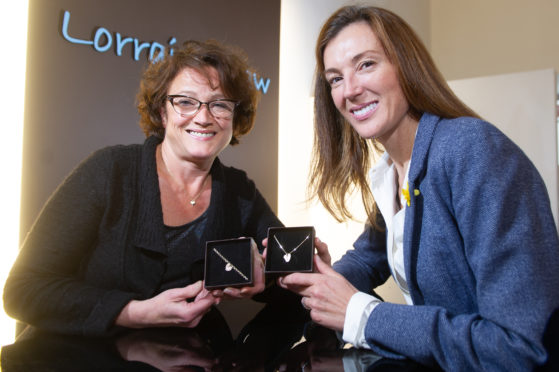 A Courier appeal for unwanted jewellery is continuing to mine treasure for families fighting terminal illness in Tayside.
Dundee jeweller Lorraine Law has made five final pieces from the bounty of jewels and precious metal donated to the Marie Curie Magpie Appeal which was launched in April.
To date almost £16,000 has been raised but that total is set to climb even higher soon with two of the items – a gold necklace and bracelet – due to be auctioned at a prestigious event in Belfast next Saturday.
Charity patron Petra McMillan says she has been "blown away" by the success of the appeal which has already paid for nearly 850 hours of free professional nursing care for individuals with a range of terminal conditions, allowing them to be at home at the end of life.
She said: "Courier readers have been just amazing.
"We have been blown away both by their generosity and by Lorraine who has worked really hard to maximise and do justice to the wealth of donations we have received.
"From humble beginnings, seven months on the appeal is still generating funds for us and supporting our community nursing service right across the NHS Tayside area."
The Marie Curie Magpie Appeal set out to mark the 70th anniversary of the charity's inception by creating a new piece of jewellery, the sale of which would boost the charity's coffers.
Readers were asked to donate odd unwanted pieces of jewellery, such as broken chains or spare earrings, which could then be melted down and fashioned into something new for sale or auction by the charity.
The project echoed Marie Curie's beginnings in 1948 when it was kick started by the gift of a diamond ring and as serendipity would have it, not one but three diamond engagement rings were handed in to Lorraine's Union Street shop.
The key piece – a Marie Curie daffodil necklace – sold at auction in May for £4,100 and features one of these diamonds and six others set in the charity's distinctive golden daffodil
The diamonds were just part of a haul drawn from Stirlingshire to Aberdeenshire which included platinum, sapphires, emeralds, rubies and a handful of antiques, including a Suffragette brooch and pearls from the River Tay.
When the donations started flooding in, Lorraine realised she was being entrusted with a bigger project than she had anticipated.
She said: "I really wanted to do justice to the generosity of Courier readers as a tribute the stories many of them shared with me about how Marie Curie had helped them in their hour of need.
"People were handing in pieces of huge sentimental value, things they had cherished for decades but were glad to let go to help others. I was really moved by that.
"I hope in following the story your readers will know how appreciated their donations are and see how we've created a positive way of helping other local families."
The bracelet and necklace, both with heart pendants and value at £525 and £400 respectively, will be auctioned at the Timeball in Belfast on November 10.
For more information or to support Marie Curie, visit www.mariecurie.org.uk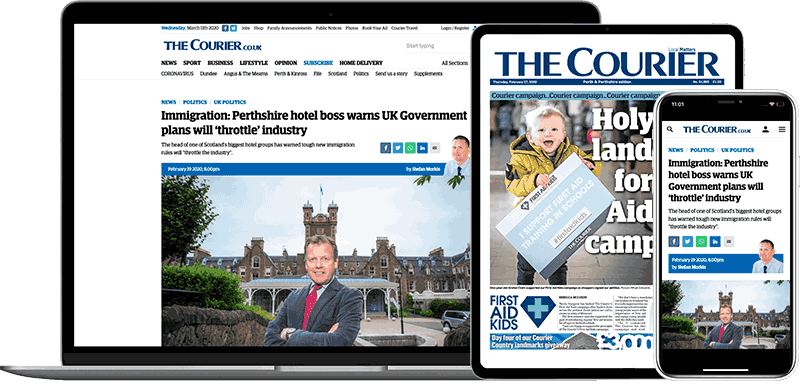 Help support quality local journalism … become a digital subscriber to The Courier
For as little as £5.99 a month you can access all of our content, including Premium articles.
Subscribe