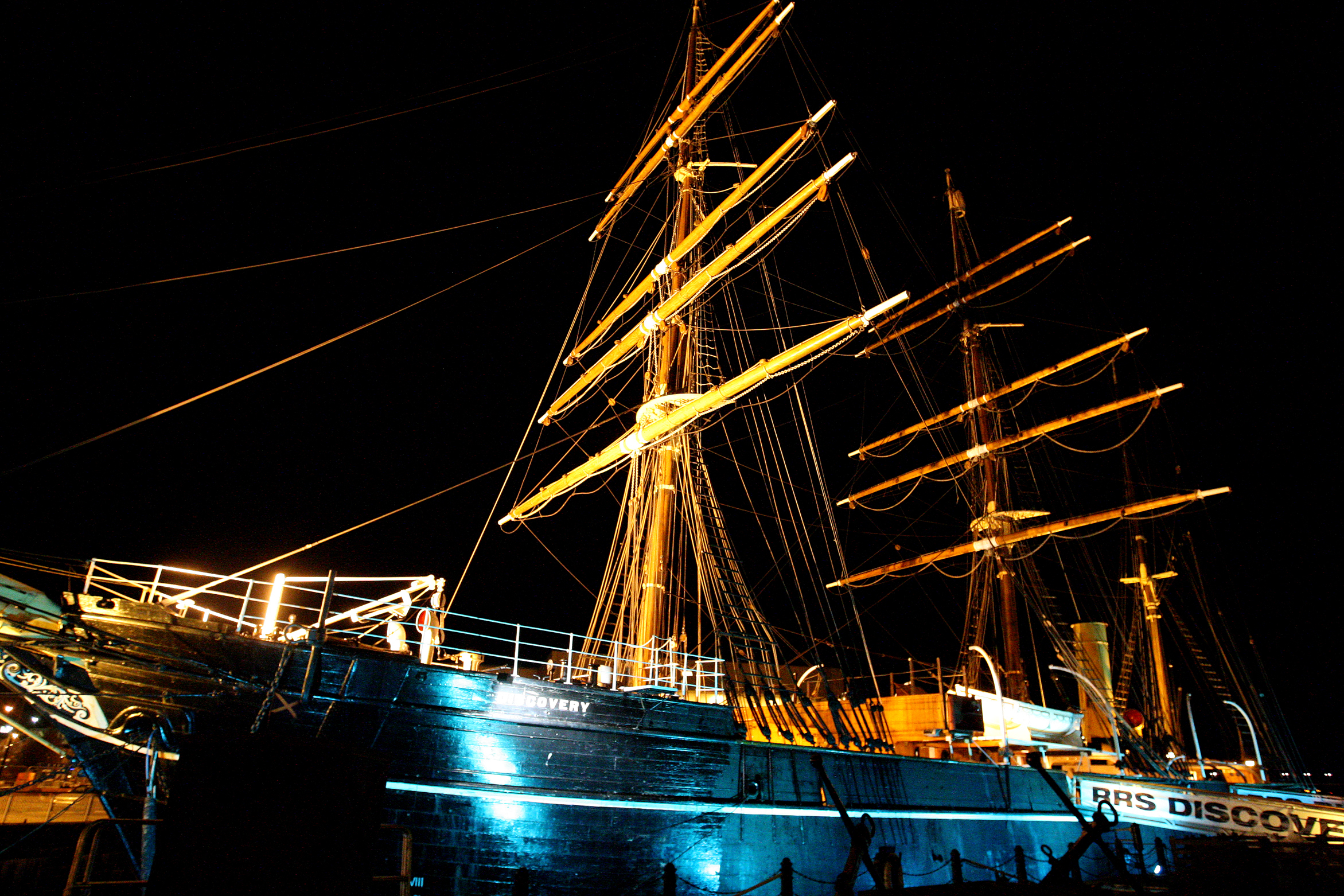 Dundee's most famous ship will soon be home to a spectacular new light display.
A full lighting and colour change control system is being installed to illuminate the RRS Discovery, which neighbours V&A Dundee, like never before as part of the city's waterfront regeneration.
Dundee Heritage Trust has awarded the five-figure contract for the work to Booth Electrical Services.
The firm will illuminate the historic vessel's deck, masts, rigging and the surrounding dock.
The new lights are expected to be switched on in early December.
Operations director at Dundee Heritage Trust, Mark Munsie, said the new system will be more energy efficient and allow the Discovery to mark occasions such as Remembrance Day.
He added the old lights had been problematic for some time.
Speaking on Monday, Mr Munsie said: "We've started today stripping the old electrics. We would hope to be ready by about the first week of December. We are trying to get it up for Christmas at least.
"We have been waiting to upgrade the lighting for quite a while to something that uses less energy. We'll replace the old lighting and old wiring.
"We will be able to change the colours. So on occasions like Remembrance Day we should be able to change the colour of the lights.
"It is modernising all our lighting, reducing energy usage – it will allow us to support a lot of these charities initiatives, we'll be able to partake.
"I can't wait. It has been quite a while – the lights have been poor, have been broke down, it will be fantastic when it is finished. It will the set the waterfront off great."
He added: "The trust is thankful to Dundee City Council for its support in bringing this project to fruition and is delighted to work with Booth Electrical Services on this essential work, which will allow RRS Discovery to be showcased within the Waterfront project."
Trevor Booth, owner of Inverurie-based Booth Electrical Services, said: "We were awarded this contract due to our extensive experience in the electrical industry.
"It is a great achievement for the Booth Electrical Services business as it has allowed us to venture further out with Aberdeen, working on a well-known attraction in Scotland."
The Discovery carried Robert Falcon Scott and Ernest Shackleton on their first successful trip to the Antarctic – known as The Discovery Expedition.