Heart-broken Michelin workers were in tears at the factory gate after being told they would be losing their jobs in a ten-minute briefing on Tuesday morning.
Police were on stand-by at the Baldovie plant as tension mounted before the meeting with management.
No incidents were reported but staff expressed anger at being told of the meeting by text message after The Courier has already broken news of the closure.
Workers said they were contacted by bosses 12 hours after the French company had already confirmed the Baldovie factory's closure in a statement on its website.
Michelin waited four weeks to tell Dundee workers about factory closure
One of the staff members who was at the briefing said he felt more in-depth information should have been given.
The 36-year-old who declined to give his full name, said: "It was a very quick briefing, around ten minutes. They spoke to all 800 of us and then we were given an information sheet on the way out.
VIDEO: We ask Michelin Dundee boss…Why is factory closing? When will job losses begin? Any hope site can be saved?
"They didn't tell us much that wasn't already in the press release they put out earlier.
"I wasn't too happy with that. I would've thought there would be a meeting for each department and that it would be more in-depth. It was all very vague.
"Some people were very upset. A lot of people saw this coming but for others it was out of the blue."
One Dundee family, who declined to be named due to fear for their future prospects, have been particularly affected as they have three relatives across two generations working for Michelin.
One of the women in the family, whose husband, brother-in-law and uncle are employed by the company, said: "The staff have been treated in an appalling manner.
Michelin bosses deliver factory death knell in 10-minute briefing to staff
"It's understandably a very difficult decision to make, however this still should have been discussed with those it affects before it was made public.
"The staff have been flexible in their working over the years including taking lay off days, working part-time, changing shift patterns to try and accommodate Michelin and keep the factory open, so to be treated with such contempt is a kick in the teeth."
Another worker, 54-year-old Martin Doran, a production worker at the plant for nearly 34 years, added: "It's the younger guys, the ones in their thirties, that I feel sorry for.
"This really is a blow for Dundee. It's £30 million out of the economy in wages. It's not just the workers, it's the whole city."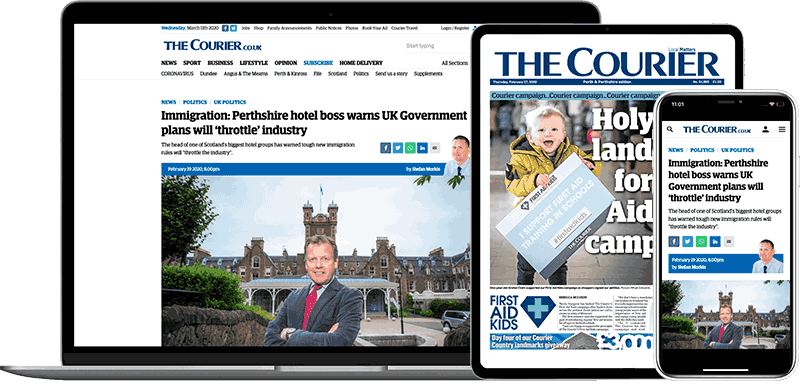 Help support quality local journalism … become a digital subscriber to The Courier
For as little as £5.99 a month you can access all of our content, including Premium articles.
Subscribe