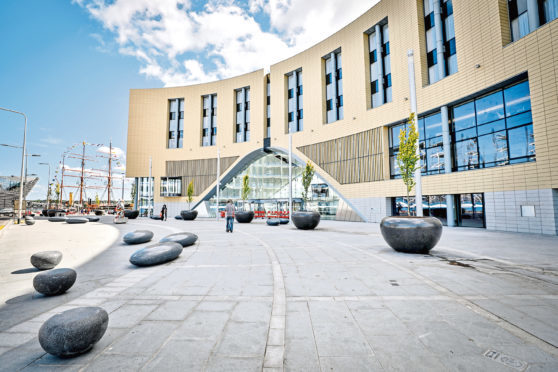 Campaigners have welcomed new legislation which could help avoid the type of row seen earlier this year after Dundee railway station reopened without a Changing Places (CP) toilet.
ScotRail initially rejected calls for a CP toilet at the refurbished station due to a lack of space but decided to reassess the situation following a campaign led by local charity workers and politicians.
The specially-designed toilets are enhanced beyond standard disabled cubicle facilities, with changing support and extra room for carers.
A provision to include more CP toilets in public buildings has been added to the Scottish Planning Bill and would mean all newly-built venues will feature at least one of the toilets.
North East MSP Bill Bowman, who was at the forefront of a fight to have CP facilities installed at Dundee station, said the new Scottish Planning Bill will be a "huge victory" for disability rights.
He said: "This addition to the draft Bill would have avoided the chaos at Dundee, at the very start.
"The campaign to set this right took letters, meetings with local families and Pamis, and questions from myself in the Scottish Parliament before the SNP decided to intervene.
"Neither the council nor ScotRail were prepared to do anything up to that point. There are only 172 CP toilets across Scotland and this inequality must end.
"It is only right and fair that disabled people are able to go about their daily lives with the ability use a toilet facility comfortably and safely – something most of us take for granted."
Jenny Miller, CEO of Dundee charity Pamis (Promoting a More Inclusive Society), which campaigns for CP toilets across Scotland, welcomed the move.
She said: "Pamis has been highlighting for a number of years the issues that arise due to a lack of Changing Places toilets.
"We are delighted that Scotland is going one-step further than anywhere else in the UK to ensure that inclusion is at the heart of our communities.
"Changing Places toilets are not a luxury, they are a basic human need and without them people are isolated, marginalised and unable to access activities and resources that the rest of us take for granted.
"The family carers that we work with have passionately highlighted how isolating and humiliating it is not to have these resources."
Planning minister Kevin Stewart said he was happy to support the amendment to the Bill, which is still being considered by the Scottish Parliament.
He said: "We were happy to support the amendment to the Planning (Scotland) Bill on including requirements for Changing Places Toilets in certain new developments.
"We had already started work on provision in relation to building standards, and are now considering how to progress in light of the amendment to the Bill."
ScotRail declined to comment.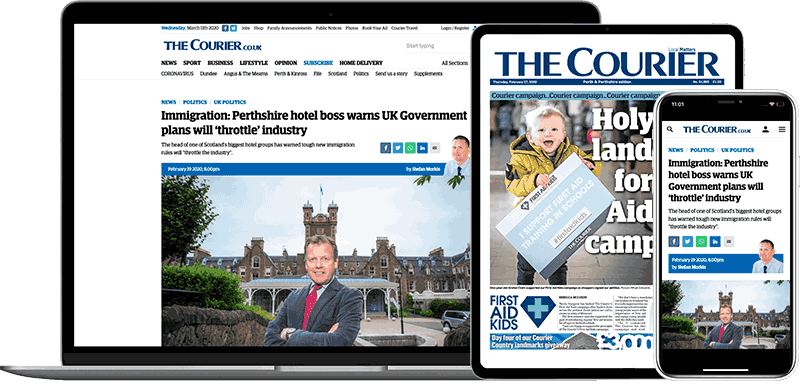 Help support quality local journalism … become a digital subscriber to The Courier
For as little as £5.99 a month you can access all of our content, including Premium articles.
Subscribe