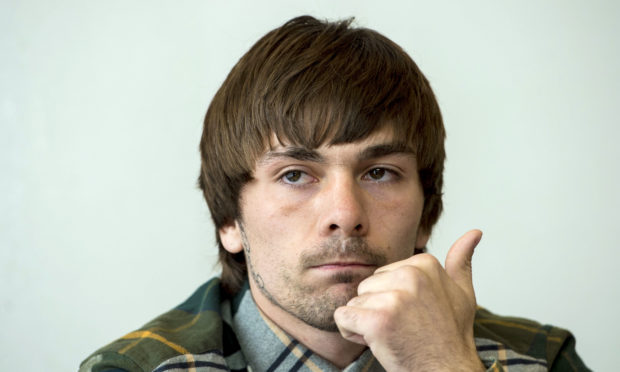 Boxer Mike Towell told a doctor he was "feeling great and ready to box" in the weeks before his death, a fatal accident inquiry heard.
Dr Scott Henderson, who is approved by the British Boxing Board of Control, saw Mr Towell, 25, around September 6 2016 for stomach and neck pain.
The doctor – who carried out Mr Towell's annual boxing medical in February 2016 – examined him at the 1314 gym in Stirling, and advised him to see his GP.
Mr Towell, from Dundee, died of a bleed on the brain the day after he lost a bout in the fifth round to Welsh fighter Dale Evans on September 29 2016.
The welterweight fighter collapsed after his loss to Evans in the British title eliminator in Glasgow.
He was given medical treatment in the ring before being taken to hospital but died 24 hours later on September 30. Dr Henderson gave evidence at the probe into his death at Glasgow Sheriff Court yesterday.
He said he was contacted by someone at the gym who told him Mr Towell had complained of abdominal pain, and went to see him on his way home from work.
He said: "Mike described a few weeks prior to us meeting he experienced, while he was exercising, some sharp localised right upper quadrant pain between his abdomen and chest wall."
The doctor said Mr Towell likened it to a stitch.
Dr Henderson said he phoned Mr Towell about a week later and was advised he had seen his GP and had bloods and an ultrasound.
He said he suspected there was no ultrasound because it would be too quick, but added: "He told me he had no ongoing symptoms, the abdominal pain hadn't returned.
"He was feeling great and ready to box."
The inquiry previously heard from Mr Towell's GP Dr William Oswald who prescribed him aspirin after he complained of migraines and neck pain.
The inquiry before Sheriff Principal Craig Turnbull continues.