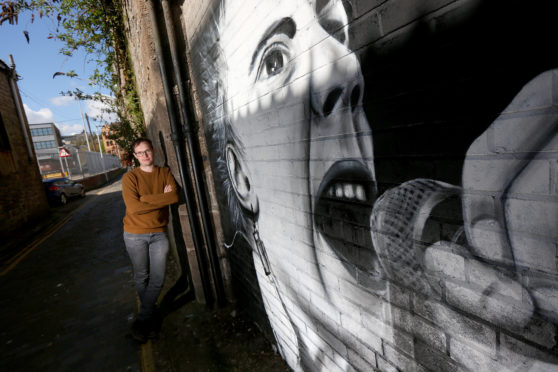 A street art 'cultural exchange' will soon see selected public spaces in Dundee painted with a European twist.
Italian artist El Rughi, based in Barcelona, will fly to the city after winning Wallspot's European street art competition Travel the Wall.
The competition saw artists in each of Barcelona, Dundee, Aberdeen, and Parma compete on their respective "free walls" for the chance to win a free trip to one of the other three cities.
Local artist C.Gul (Craig Crawford) won the Dundee competition, held on Mary Ann Lane, and will tarvel to Barcelona at the same time as El Rughi visits the City of Discovery.
Russel Pepper, a PhD student who set up OpenClose, which has seen neglected spaces transformed by artwork, said the "unique" style of El Rughi, real name Riccardo Micoli, would brighten up Dundee's streets.
He said: "This is a fantastic cultural exchange and a great chance for artists to soak up the culture and street art in their host cities, whilst bringing some of their knowledge too.
"We're really looking forward to meeting and hosting Riccardo and can't wait to see his unique style on the streets here.
"Likewise Craig Crawford (C.Gul) has a fantastic chance to meet and connect with some amazing Spanish artists over in Barcelona.
"We've also had some amazing local support here, with Hotel Indigo providing a room and breakfast for Riccardo, and Ozzy's (clothing shop on the Seagate) donating all the paint he'll need for the weekend.
"Not to mention Wallspot who organised the whole thing and Vueling Airlines who donated flights for the artists."
El Rughi, who arrives on Friday November 23, will be painting a large piece on Mary Ann Lane — the city's designated free wall — the next day.
On Sunday, he will paint a shutter at the Keiller Shopping Centre car park before flying back that night.
Meanwhile, a planned public mural — set to be one of the city's largest — will now not be painted until spring next year.
The Stobswell art work, which is being supported by V&A Dundee, is to be created on the gable end of a four-storey building on Cardean Street.
It was hoped the painting, the design of which is being kept under wraps for the time-being, would be completed around the time the museum opened.
However, the plan hit various snags and is now scheduled for when better weather arrives in April.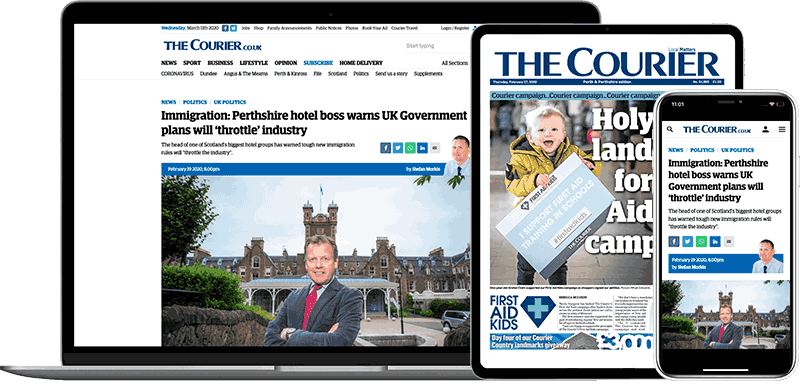 Help support quality local journalism … become a digital subscriber to The Courier
For as little as £5.99 a month you can access all of our content, including Premium articles.
Subscribe