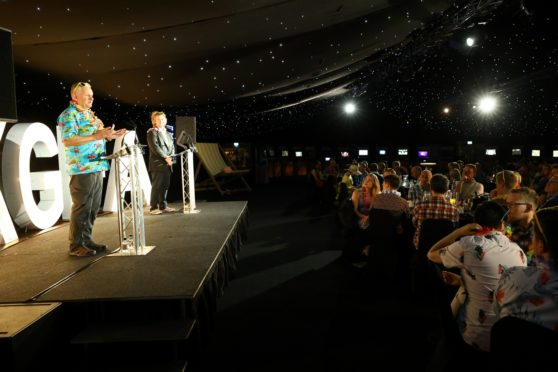 The best of UK's grass-roots gaming industry talent are being celebrated in Dundee tonight.
The UK Games Fund Awards sees the country's independent games development sector honoured at the Apex Hotel in what is the first event of its kind in Dundee.
The UK Games Fund is a government supported community interest company, set up to nourish games developer companies in their early stages.
Great to be at the first @ukgamesfund awards in #SunnyDundee.

Another example of our dynamic, cutting edge wee city punching above its weight, nationally and internationally.

Never seen so many #hawaiian shirts in November! #Dundee #UKGFA pic.twitter.com/Oxtt7LTGZ5

— Cllr John Alexander (@CllrAlexander) November 14, 2018
Around 200 people are attending the ceremony organised by DCT Media Events in association with 4J Studios, the company that brought Minecraft to consoles. The marquee is a sea of colour as many chose to wear Hawaiian shirts – although some ave chosen to wear more formal attire.
So proud to be helping make this event a reality! Good luck to all the nominees! #ukgfa pic.twitter.com/wK0eDd6GUM

— 110% Gaming (@110Gaming) November 14, 2018
Some of the organisations up for an award include Coatsink, Fourth State and Wrexham Glyndwr University.
Chris van der Kyle, 4J Studios chairman, said: "It's amazing to have the awards in Dundee.
"The government has done a brilliant thing by supporting young talent in the industry as at that level there really is nowhere else for them to go.
The main festivities are about to begin. We have a group from our team here ready for the @ukgamesfund awards tonight #UKGFA pic.twitter.com/smQlPdBPcN

— Coatsink (@Coatsink) November 14, 2018
"As an established developer myself, to be here among the newest talent is a phenomenal opportunity.
"Dundee has more games developers per head of population than anywhere else in the world. There's a great spirit in this city so having the first UK Games Fund Awards here is phenomenal.
Surprisingly, #UKGFA is my first ever awards ceremony after 20 years in the industry! Excited to celebrate our exceptional indies and unis… #gamedev pic.twitter.com/sW7rzwHR8h

— Chris Payne ?? (@qixotl) November 14, 2018
"Already you can feel it is amazing so from here it will be onwards and upwards."
The show's host, Jordan Erica Webber, who has written about gaming for The Guardian and is Channel 5's Gadget Show resident video games expert, said: "I sometimes have to write or talk about the big titles but I always try and sneak in a smaller reference in there as it makes it more interesting. "Being asked to host a show like this is great as it shows how much creativity there is in the industry.
"People often talk about how big video games are and how much money they make, but it's important to shine a light on the smaller ones as well so it is more varied and doesn't become homogenised."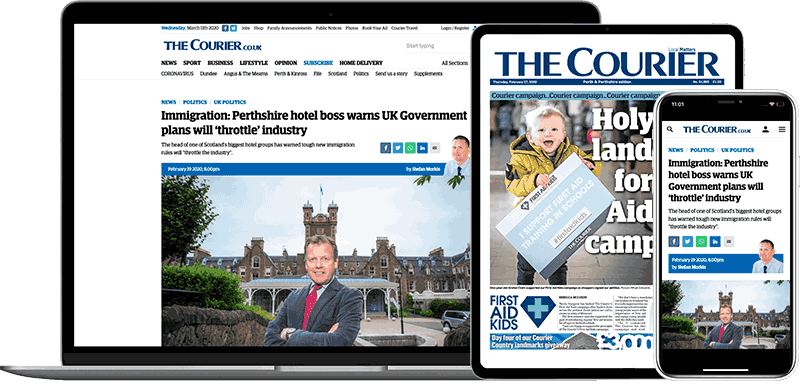 Help support quality local journalism … become a digital subscriber to The Courier
For as little as £5.99 a month you can access all of our content, including Premium articles.
Subscribe